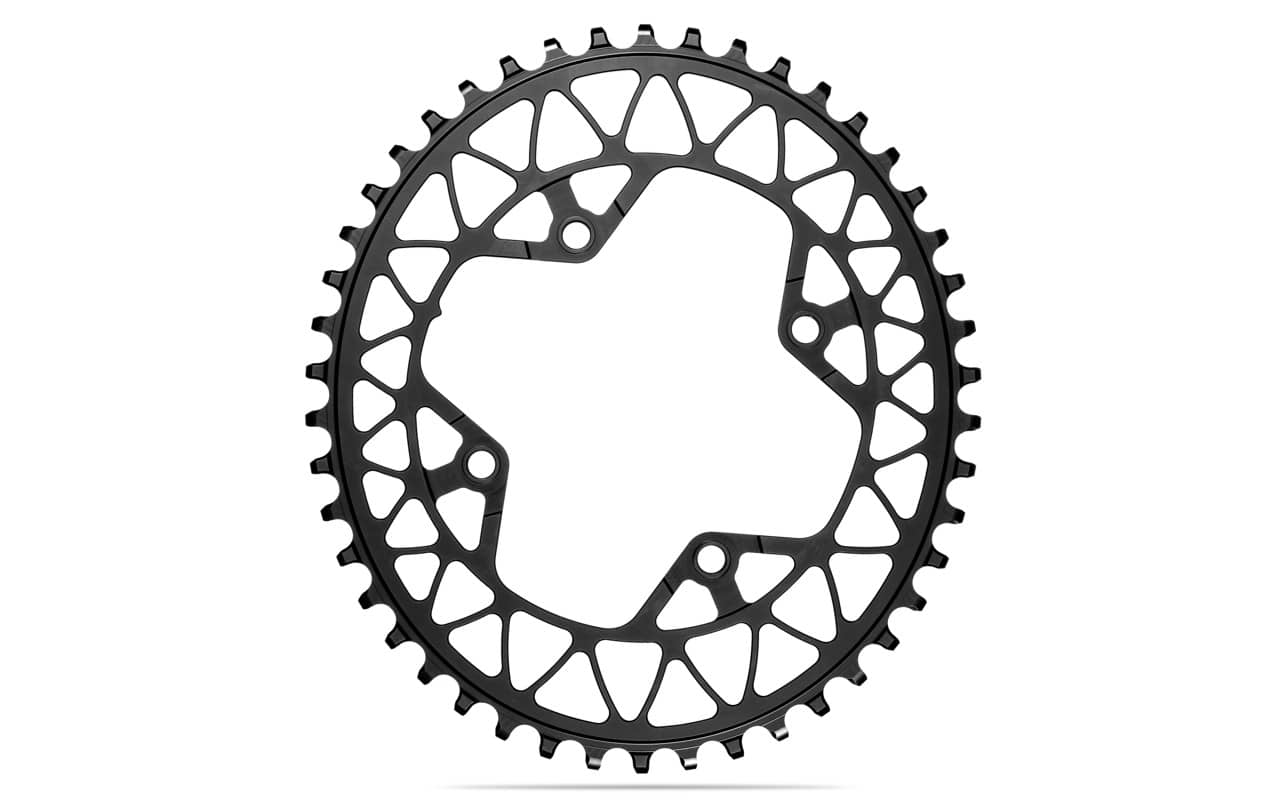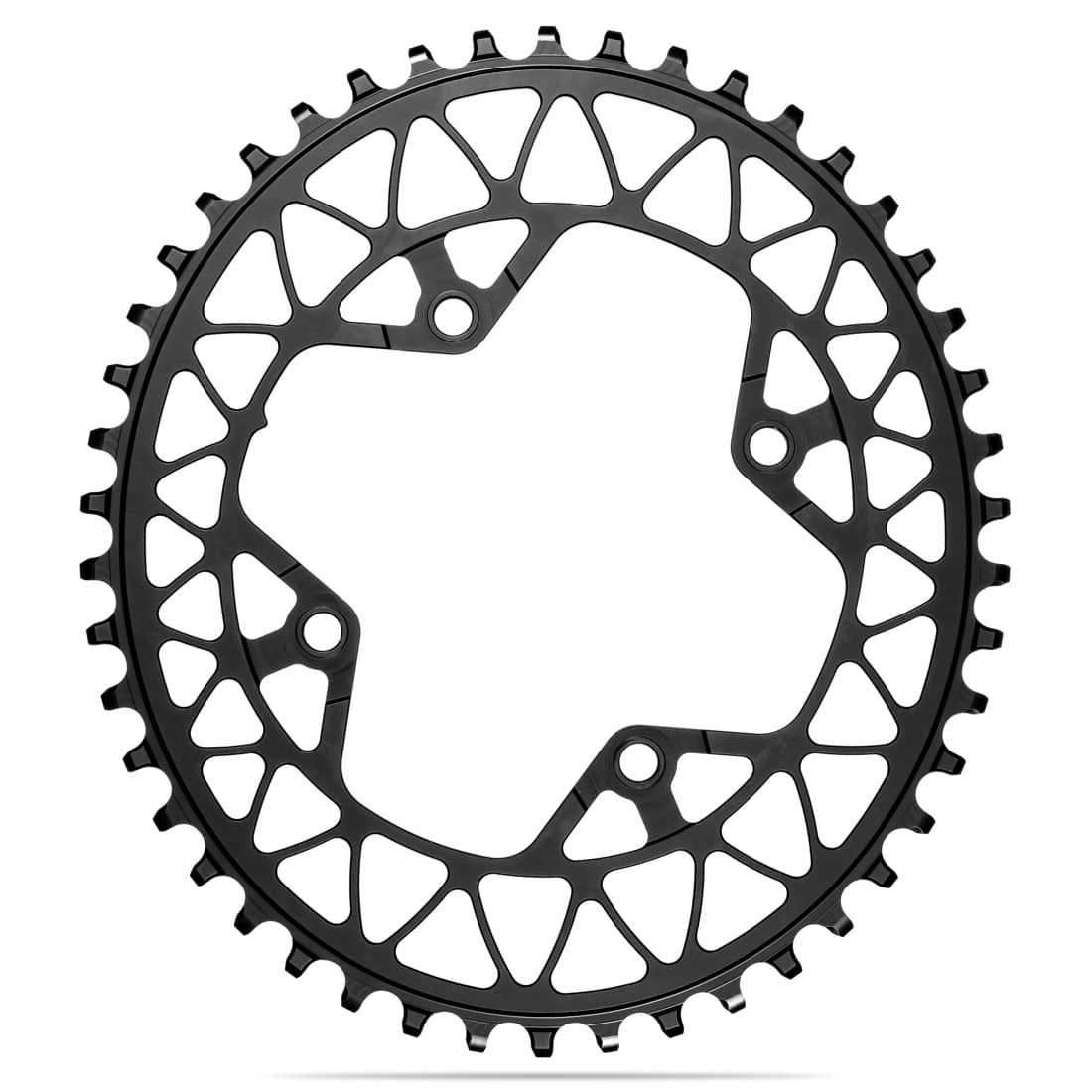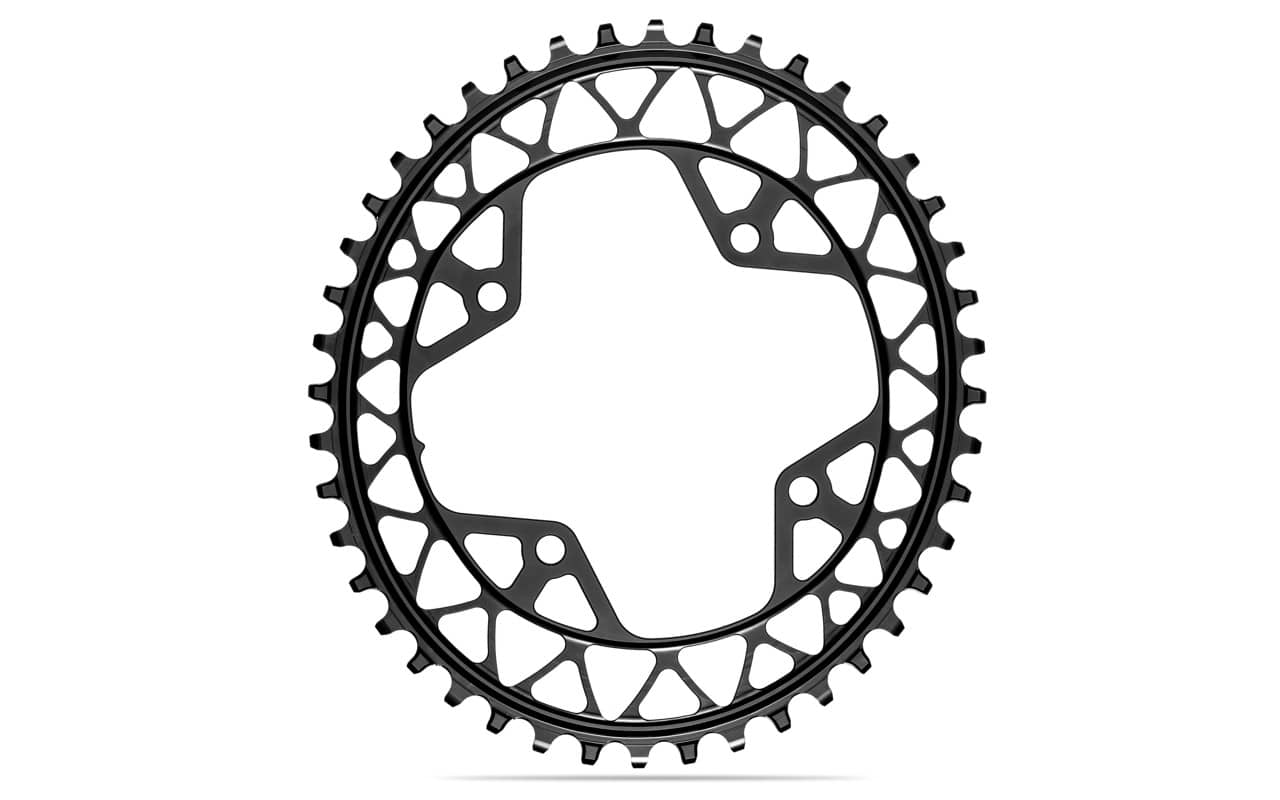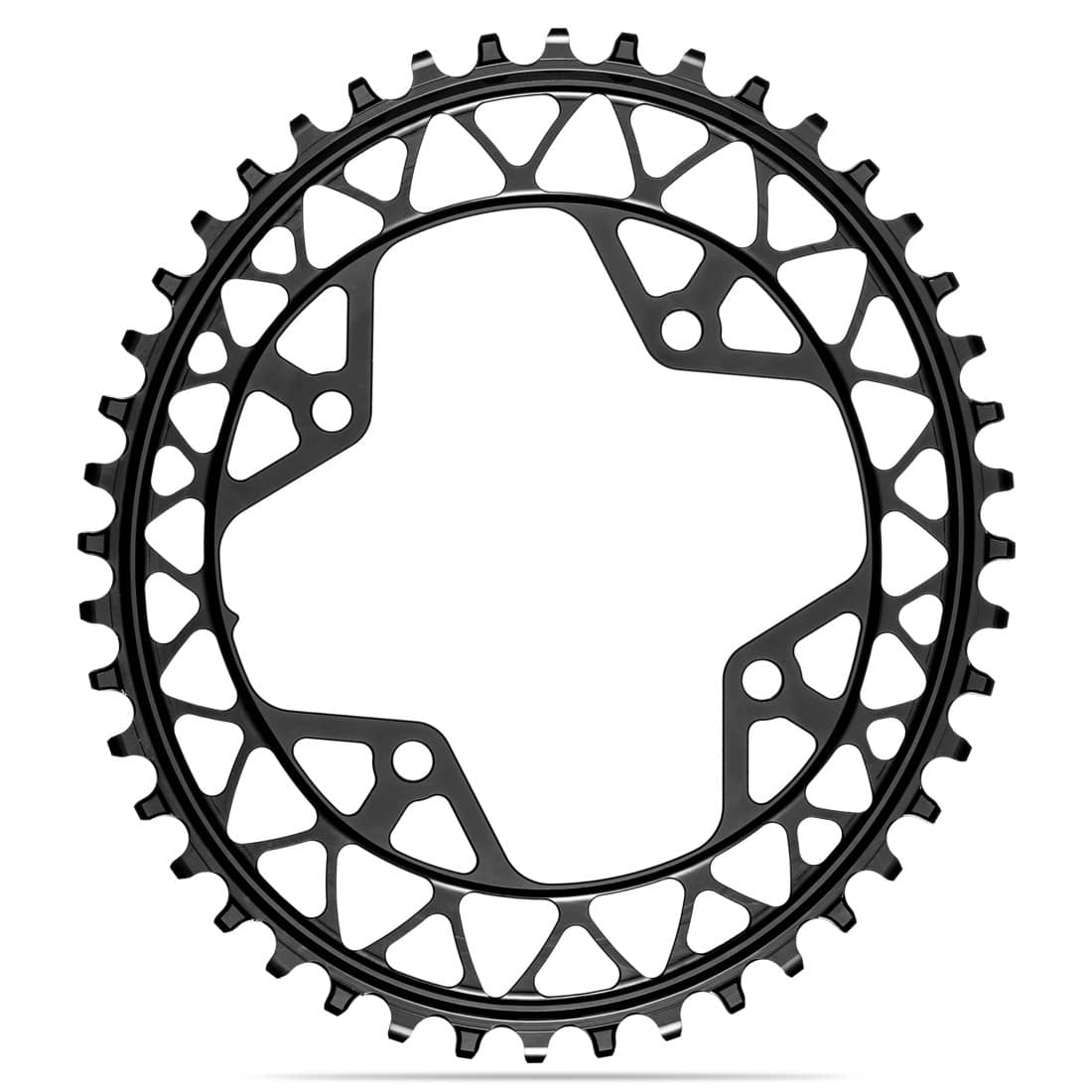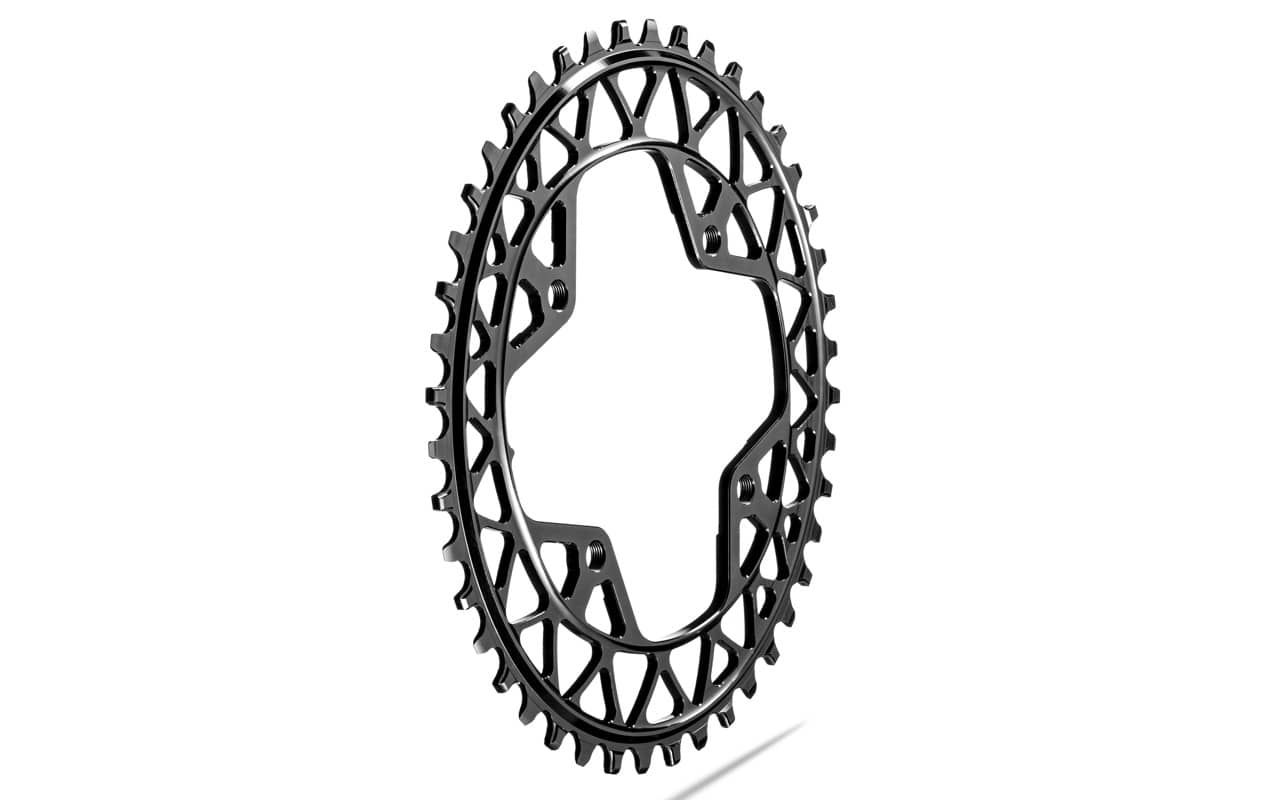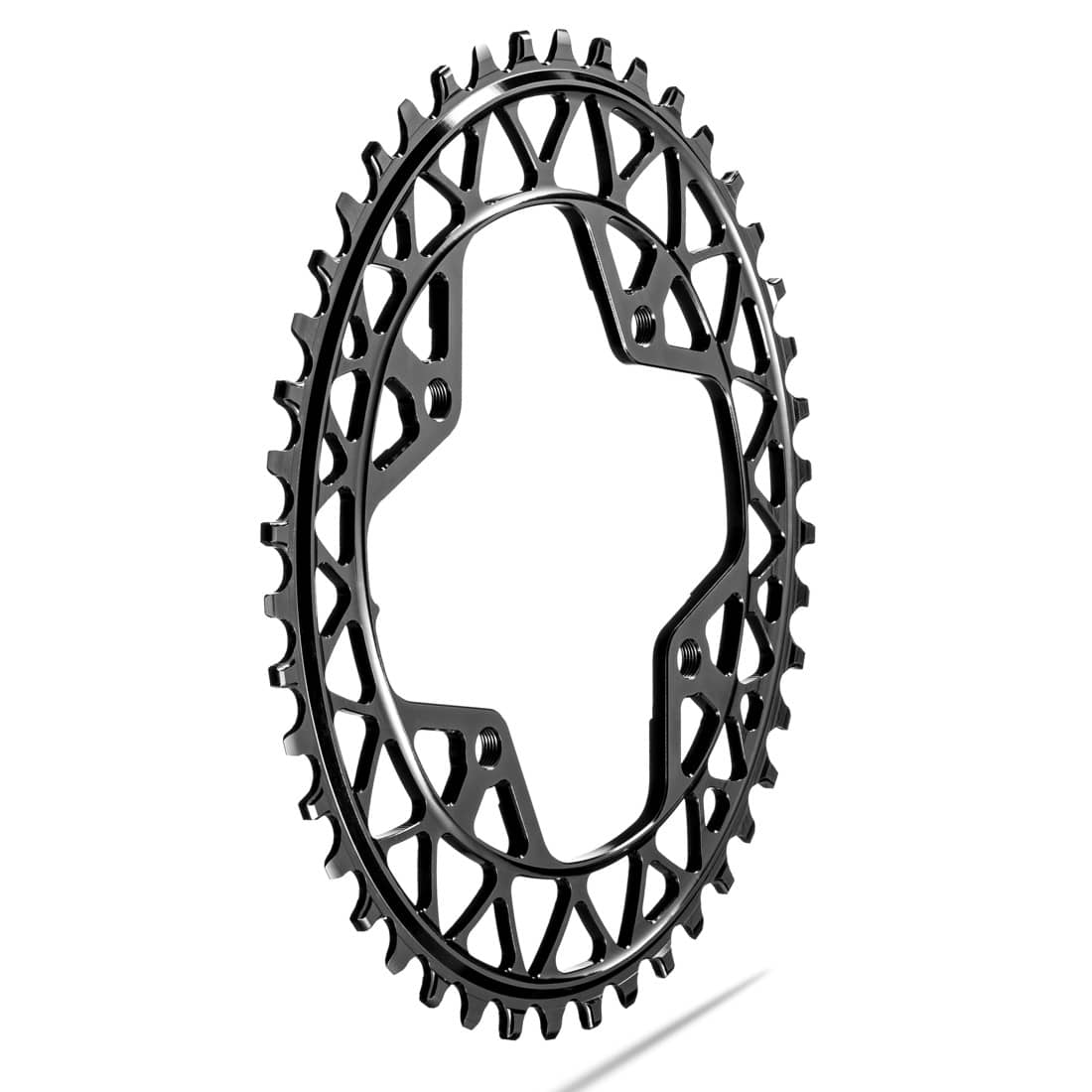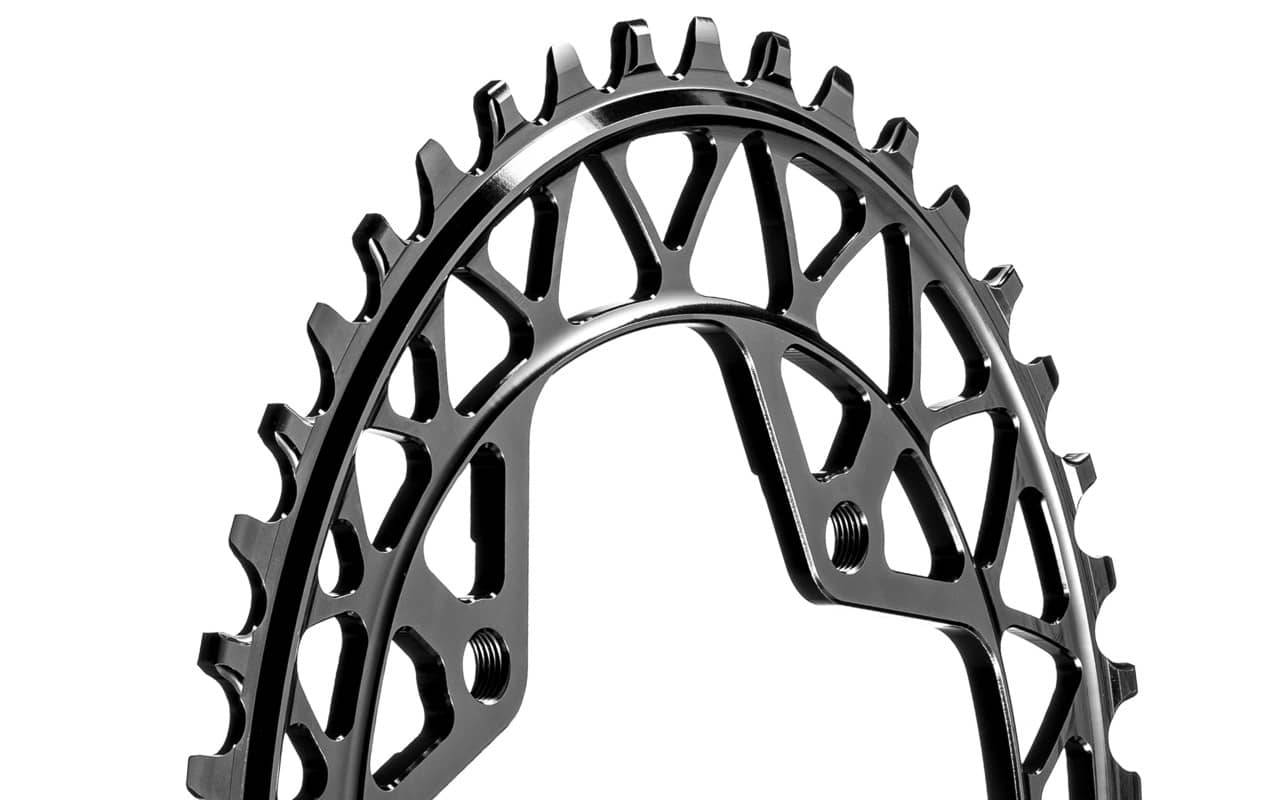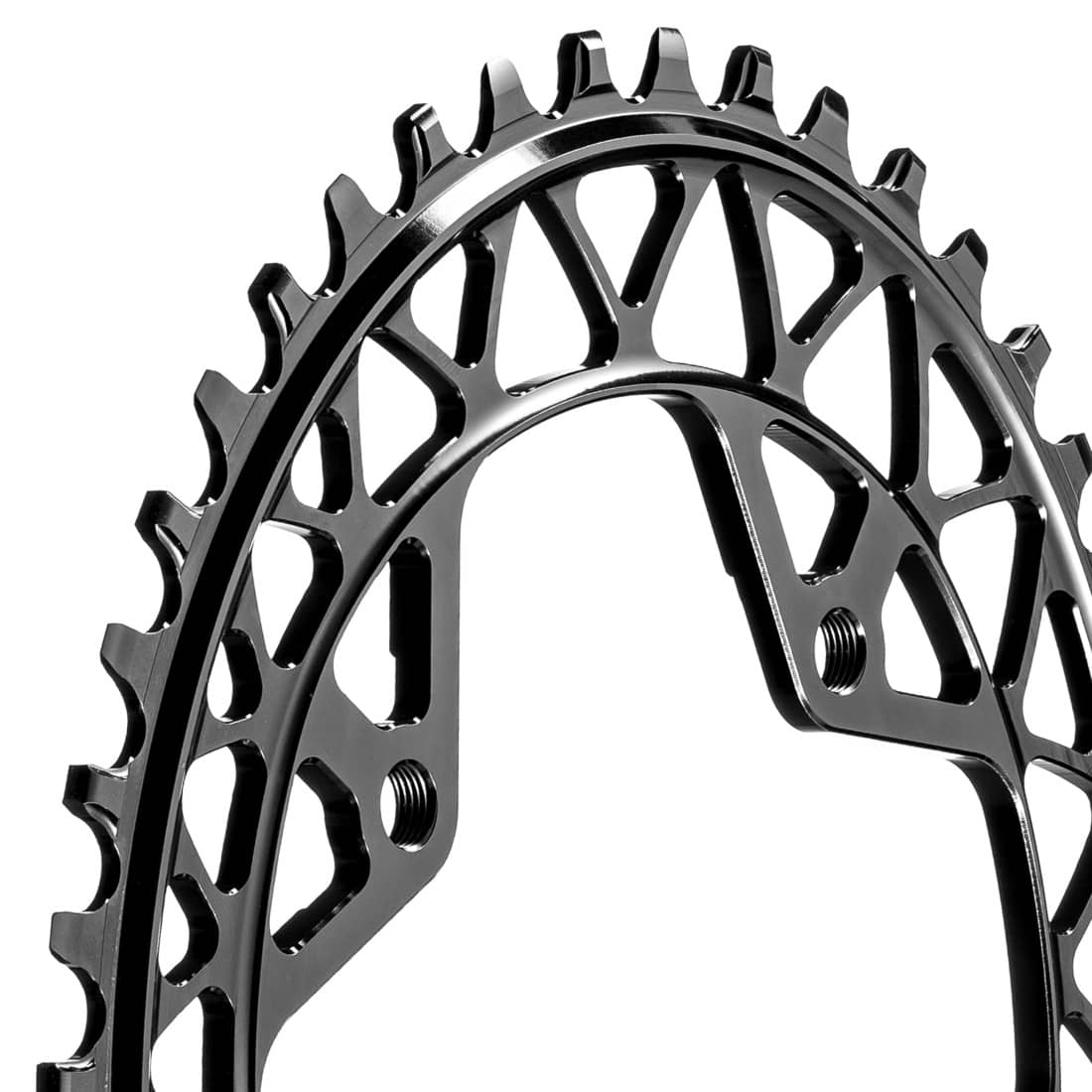 Beach Racing Oval chainrings 94bcd
Availability
Don't wait, order now.
Thanks for your rating.

Do you like this product? Share it with your friends!
absoluteBLACK Premium 1X 94bcd Beach Racing oval chainrings designed specifically for riding in wet and dry sea sand. Excellent durability even in the harshest beach racing conditions. Delivered with mounting bolts for your convenience. Oval chainrings help to pedal smoother, get less tired and reduce knee pain.
| | |
| --- | --- |
| Size (Mass +/-1g): | 42T (81g), 44T (88g), 46T (94g) comes with 4 AL bolts (weight given for chainring only) |
| Color | Black |
| Compatibility | Sram GX and all other 94bcd cranks. Not compatible with Sram Flat Top chain and Shimano HG+ |
| Material | cnc machined 7075 Txxx Aluminum. Long-lasting construction |
| Finish | type II anodizing |
| Ovality | 10.5% ; Timing of 112° after TDC (top dead center) - Patent Pending |
Advantages of our special Beach Racing Oval chainrings:

*Excellent durability even in the harshest salt spray conditions.
*One of a kind special oval shape (Patent Pending).
*Unique Patent Pending narrow-wide teeth profiles optimized specifically for riding in the sand.
*Superb quality and great look.
*You will ride faster using ovals.
*Reduces stress on knees and helps to maintain your legs fresher for longer
*You will not "feel" the oval shape
How to mount 94bcd Oval chainring:

You may need to remove crank from the bike. Once removed, unscrew 4 bolts that hold original chainring. Place absoluteBLACK oval chainring from behind of the crank spider in the way that 4 protrusions on the chainring holes fit directly into the crank tabs. The triangular mark on the inner circumference of the chainring should also sit directly behind the crank arm. Use provided bolts to lock the chainring in place using T-30 torx key with force of about 5-7Nm. Mount your crank back to the bike. Done




Always use a new chain with a new chainring.
Designed in UK. Manufactured in Poland (EU).
The World's finest oval (elliptical) road chainring. Non circular chainrings, Non-round chainrings. Asymmetrical chainrings.
Share your Oval chainring photos with us on Instagram: #OvalThis #absoluteBLACK #OVALREVOLUTION