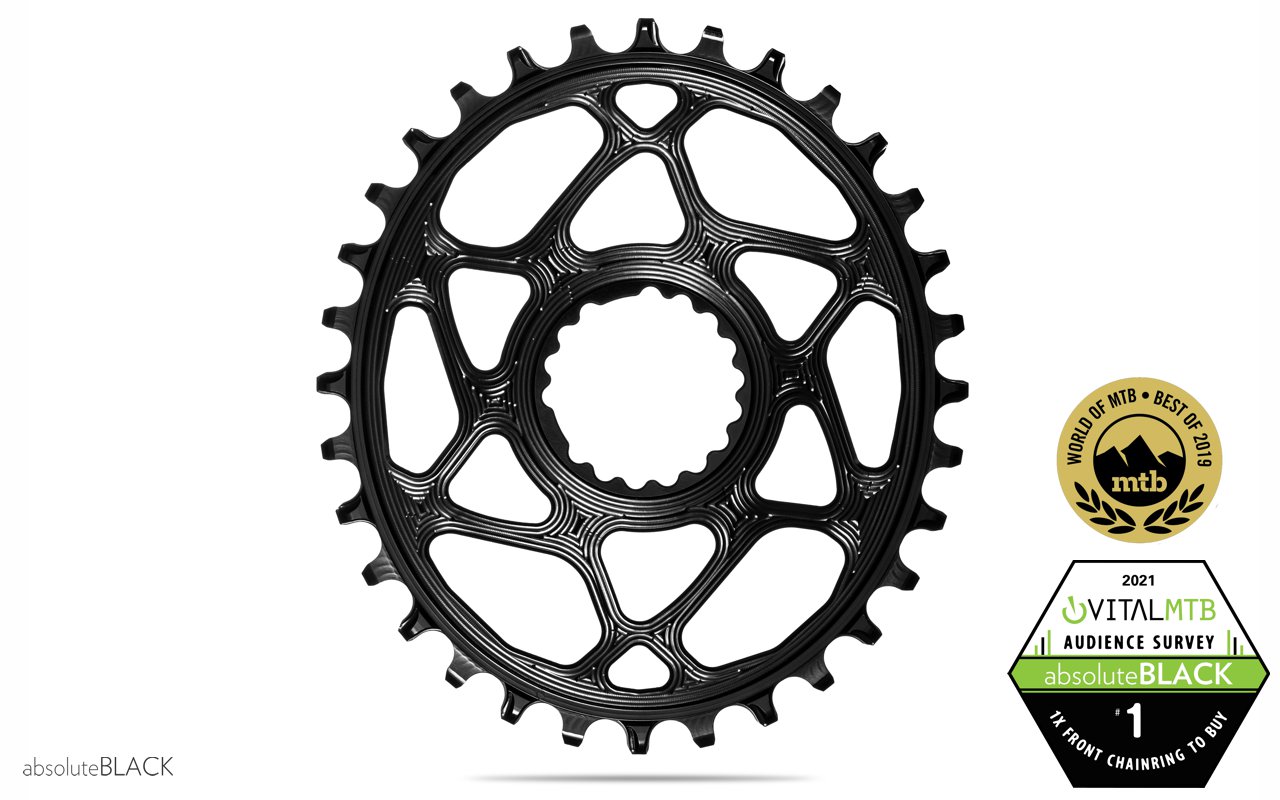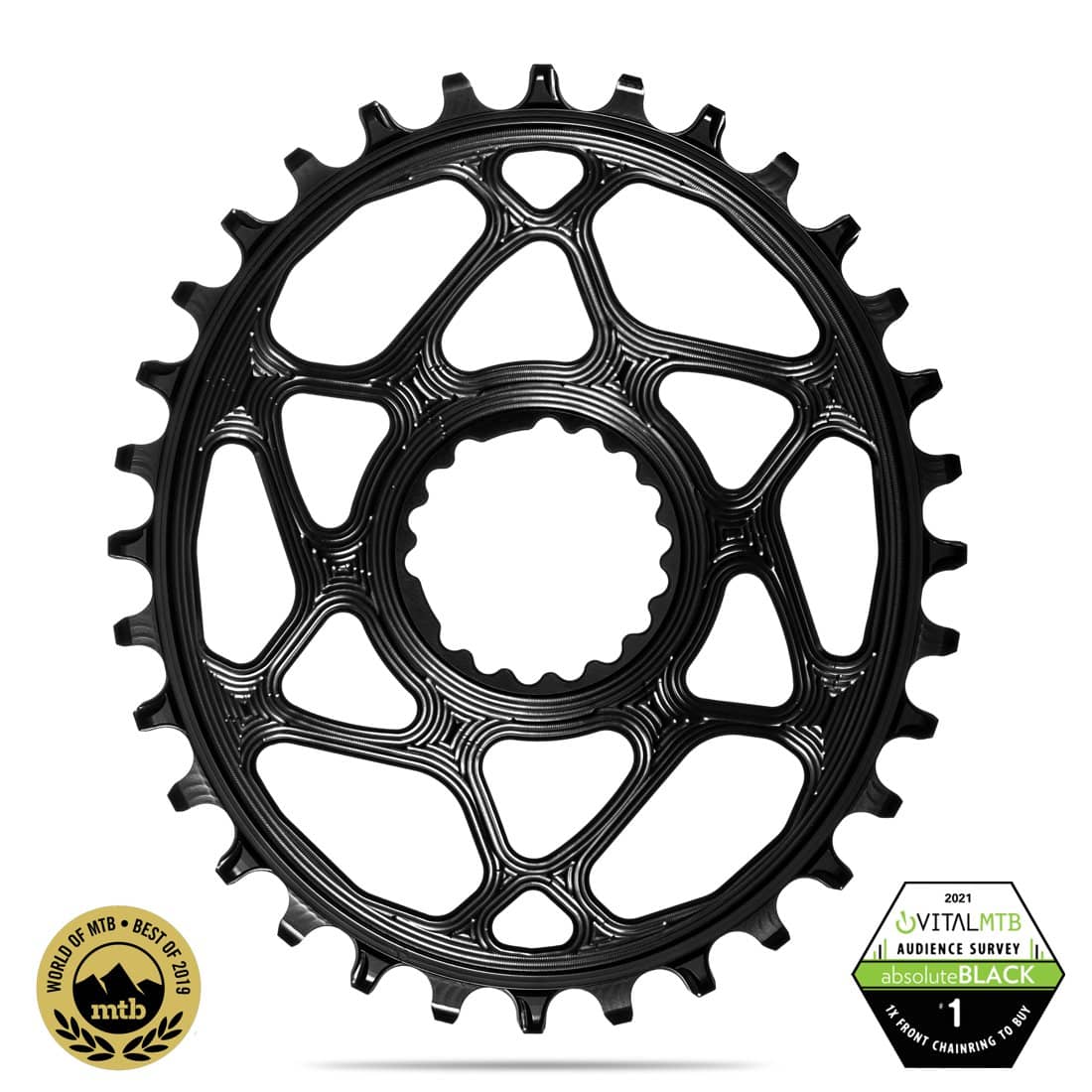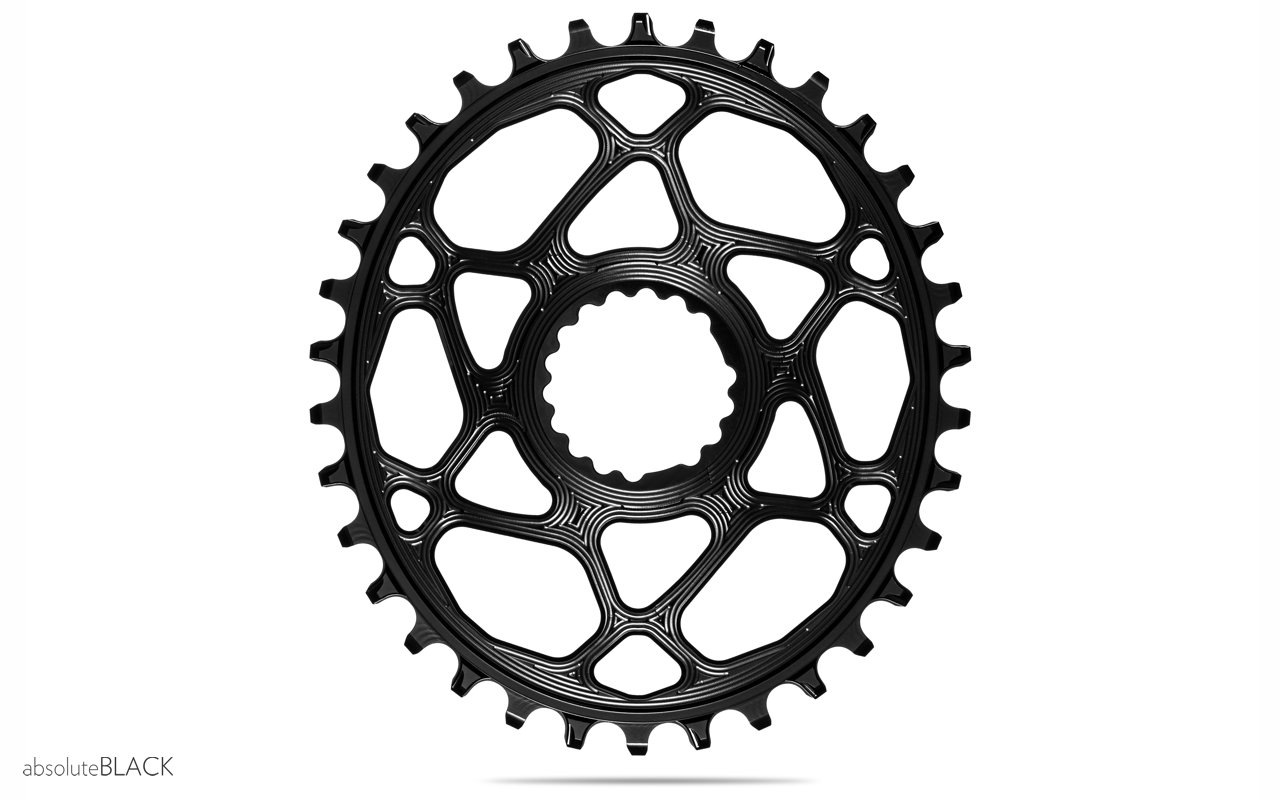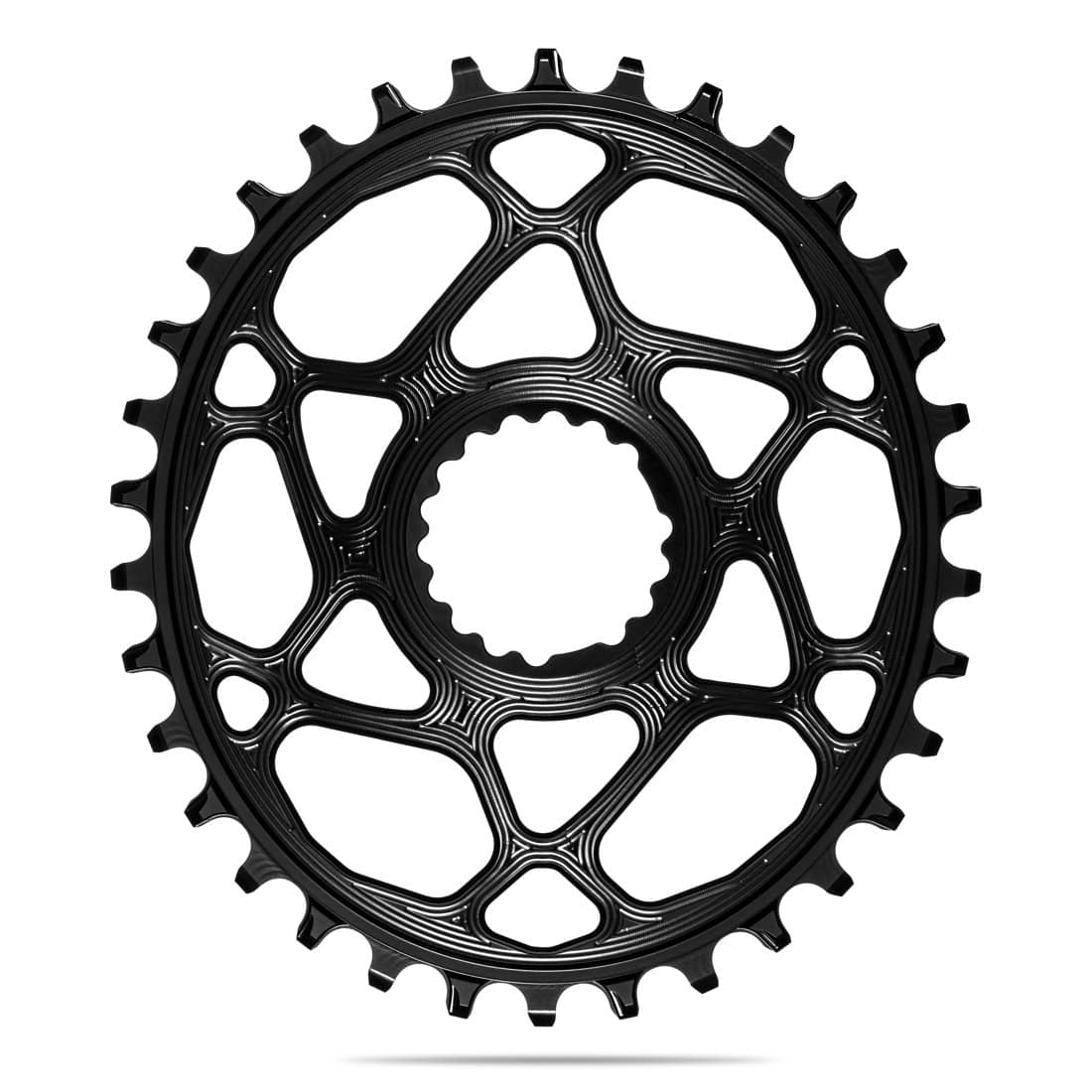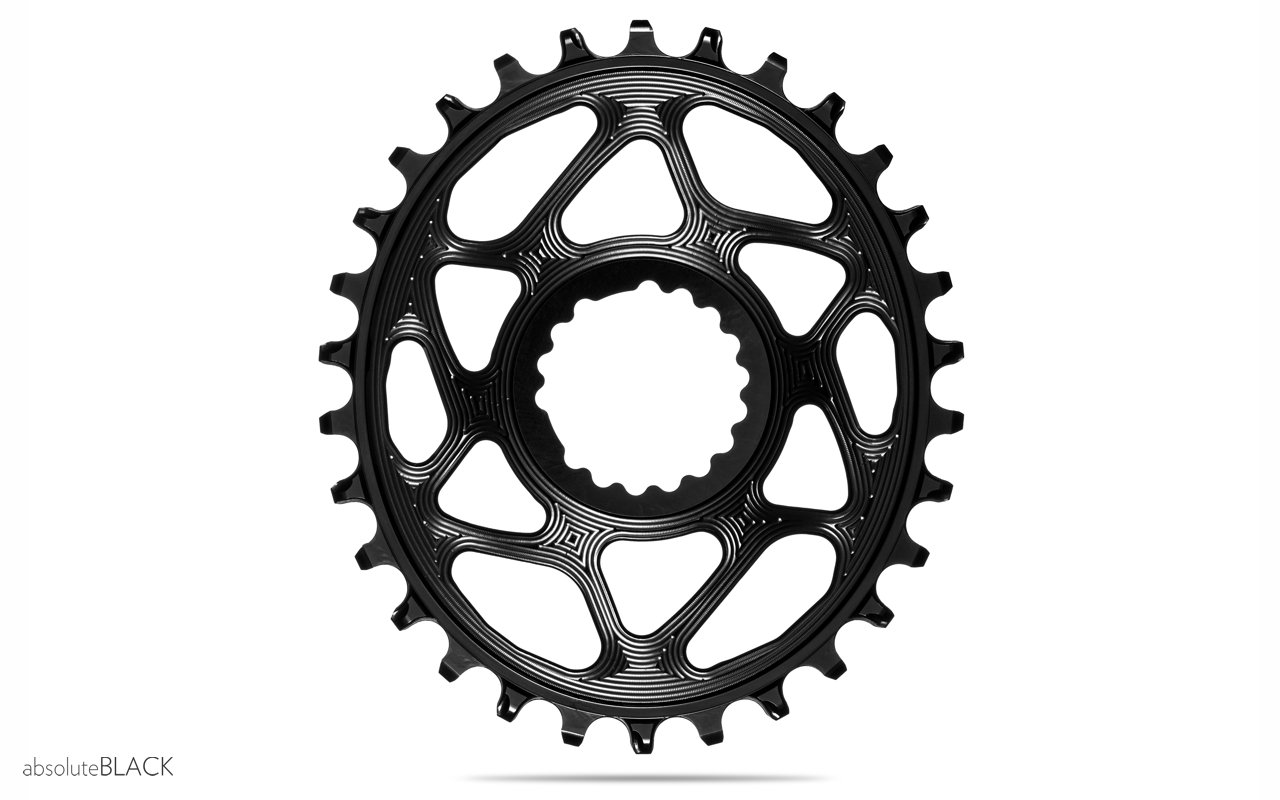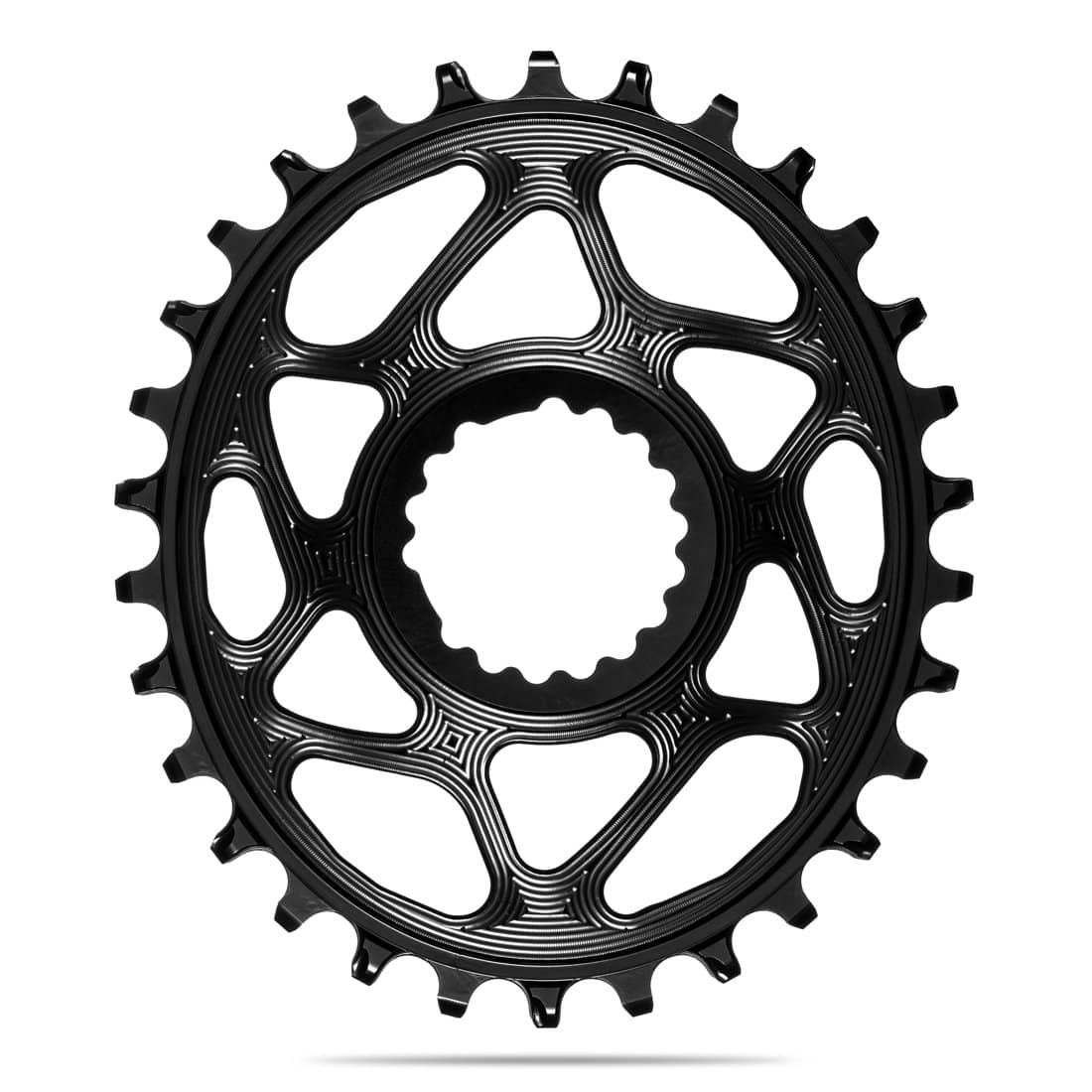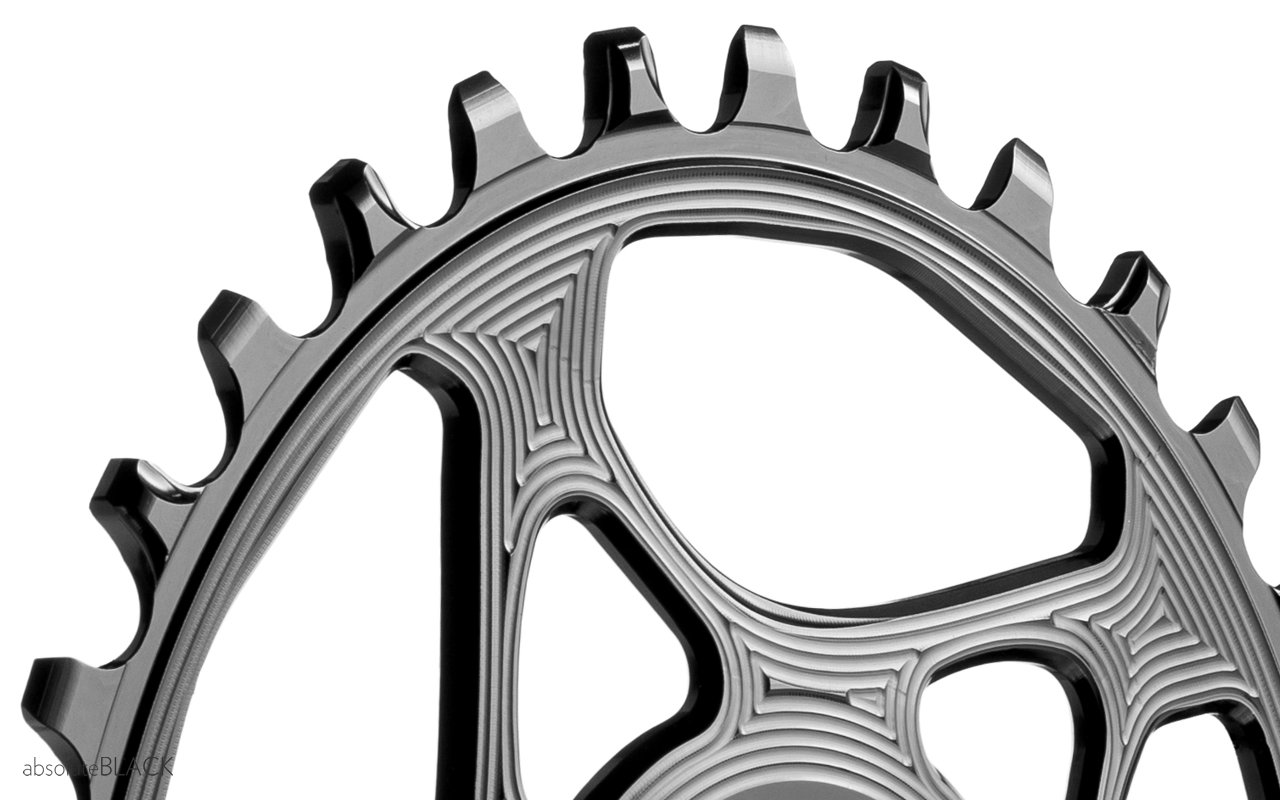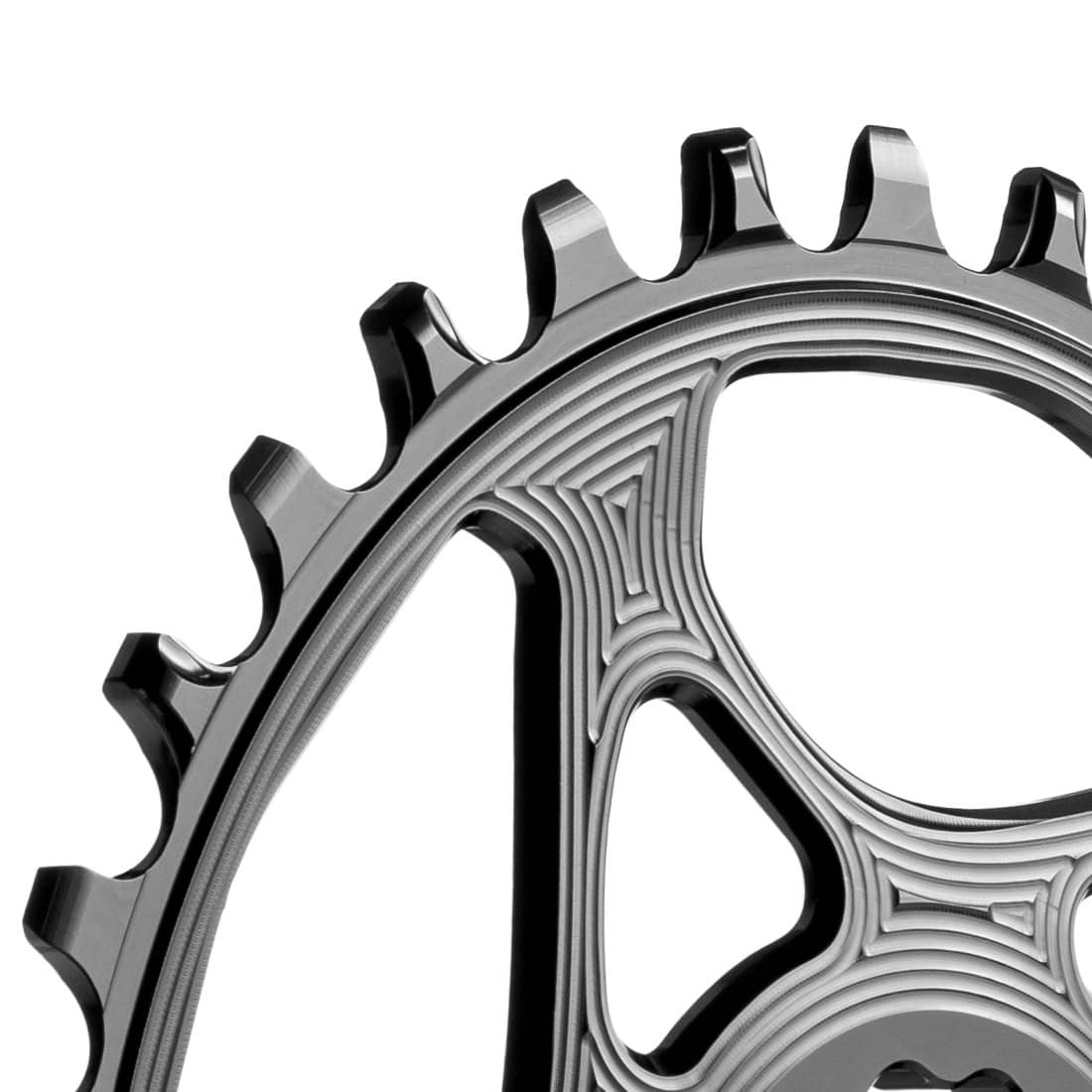 OVAL Direct mount 1X chainring for Cannondale and FSA crankset
Availability
Don't wait, order now.
Thanks for your rating.

Do you like this product? Share it with your friends!
Our premium 1X Cannondale Hollowgram compatible direct mount, narrow wide Oval chainrings are designed for Hollowgram and FSA Modular crank family. Compatible with old and newest models. Climb faster, pedal easier, go oval.
Our Cannondale Direct Mount oval chainrings are designed with an offset that works best with Cannondale Ai-drivetrain (FSI). When used on non Ai / FSI Frames, our direct mount oval has 3mm less offset than original, non-Ai Cannondale chainring/spider. So in order to achieve perfect chainline, you will need in this case, to change the spacers on the BB axle and move right side crank closer to the frame. This is an easy task and sets the crank in very good position in relation to the frame.
Ovals helped me with my osteoarthritis in both knees
" The oval rings continue to impress me and have made a genuine difference to my riding particularly as suffer from osteoarthritis in both knees. There does not seem to be as much stress on my knees and they don't ache when I have completed my rides. I am super impressed!"
Just a few hours and I'm used to them
" I had my AB chainring installed last week and after few hours of pedaling, boom, it hit me. This chainring made a big difference. My knees didn't hurt, I felt faster on flats and uphill. "
Smooth ride and easy on the knees
" I'll never go back to round. Super smooth, eased my knee pain, and has helped my climbs on technical ascents ten fold."
Better power delivery
" Initially, reluctant. However, after riding my 29er I was very impressed with the power distribution and no knee pain. AB undoubtable got it nailed. You won't even know your are riding an OVAL after 15 minutes time."
Great looks and even better climbing performance
" Super pleased with the overall look and performance of the chainring. I can 100% say that it does improve my pedaling while climbing and getting through rough uphill stuff. Each pedal stroke is now more fluid and cadence is better on those longer climbs."
| | |
| --- | --- |
| Size (Mass +/-1g): | 30T(61g), 32T(66g), 34T(72g) |
| Color | Black |
| Compatibility | Cannondale Hollowgram Si, SiSL, SiSL2 and FSA Modular cranks like SL-K , afterburner, Comet. Not compatible with Shimano HG+ chain |
| Material | cnc machined 7075 Txxx Aluminum. Long-lasting construction |
| Finish | anodized |
| Chainline | 47-52mm (3.7mm offset). Chainline depends on the length of the axle you use and spacers configuration. |
| Ovality | Optimized to each size separately. Range: 10.2-14.4% and Timing of 110.5-116.3° after TDC (top dead center) Patent Pending |
Advantages of our special Direct mount chainrings:

 *Finest design to provide excellent weight to strength ratio
*One of a kind special oval shape (Patent Pending)
*Greatly improves traction and climbing abilities
*Unique Patent Pending narrow-wide teeth profiles to keep your chain in place for minimum 12 months!
*Special 3D teeth machining for ultimate mud relief decrease wear and noise dramatically
*They save weight because they don't need the spider and chainring bolts.
*The ability of installation of a smaller ring sizes that can't be mounted on regular spider.
*Superb quality and great look.
*You will ride faster using ovals. If you keep using round ring then others will get quicker.
*You will not "feel" the oval shape at all
*Reduces stress on knees
*We mastered our oval chainrings to perfection, so you can get best possible advantage from the oval/elliptical shape.

Hollowgram Oval chainrings allow for flawless 1X setup. Reliable, extremely light, stiff and clean looking
How to mount direct mount Cannondale oval chainring:

Generously grease the waved shape of the crank arm, then put the chainring so that fits completely(convex side to the crank arm). Put small amount of medium strength Loctite on the lockring threads and tighten it with torque of about 47-54 Nm. 

You will need "Cannondale Hollowgram Spider Removal Tool KT012" or similar to open and close the lockring. 





The most advanced, Patent Pending tooth profile on the Market guarantee minimum 12 months of excellent chain retention capabilities! We mean it. You can finally take your chainkeeper off of the bike. Tested by XC Silver World Champion Marek Konwa.




Our long-term belief in oval and development of our design, has led absoluteBLACK to become the most commercially successful oval chainring product in the world. So keep in mind that not every oval chainring is equal to an absoluteBLACK.

Designed in UK. Manufactured in Poland (EU).  The lightest solution on the bicycle market – period.
Share your Oval chainring photos with us on Instagram: #OvalThis #absoluteBLACK #OVALREVOLUTION