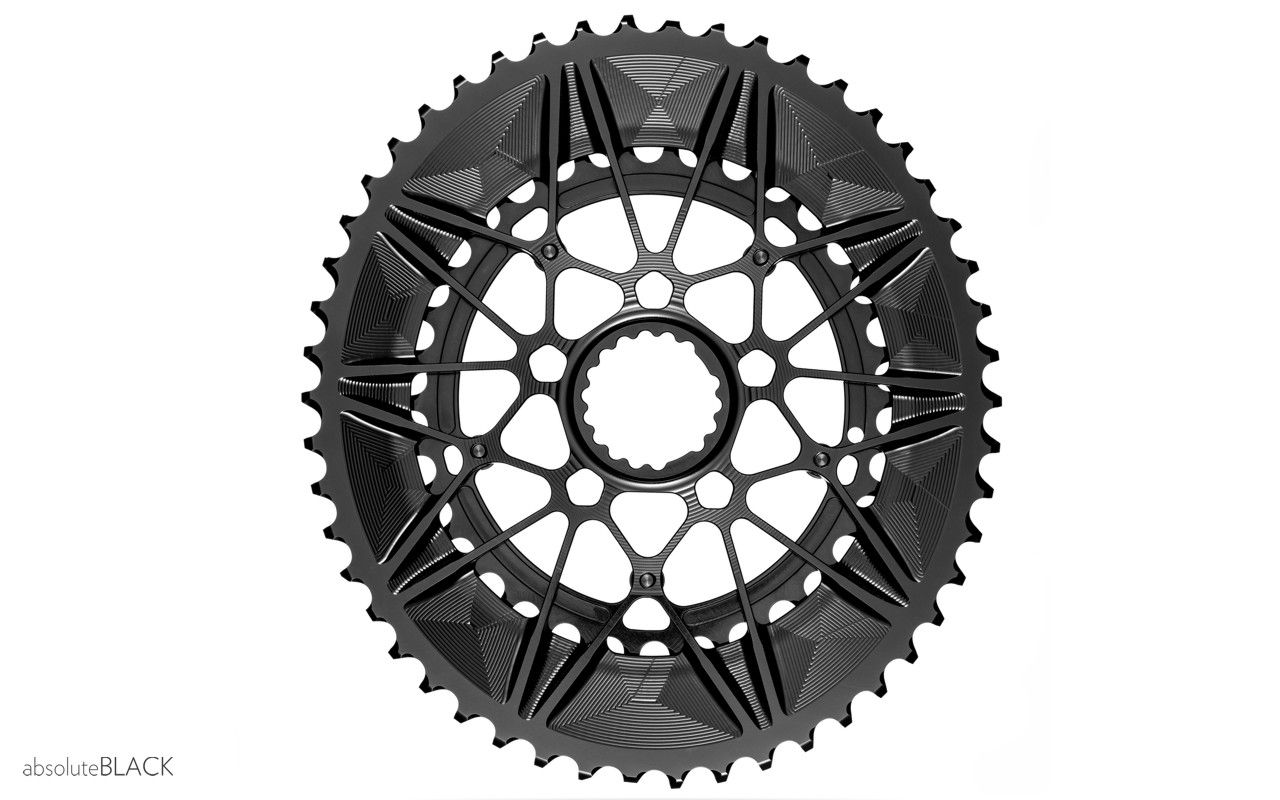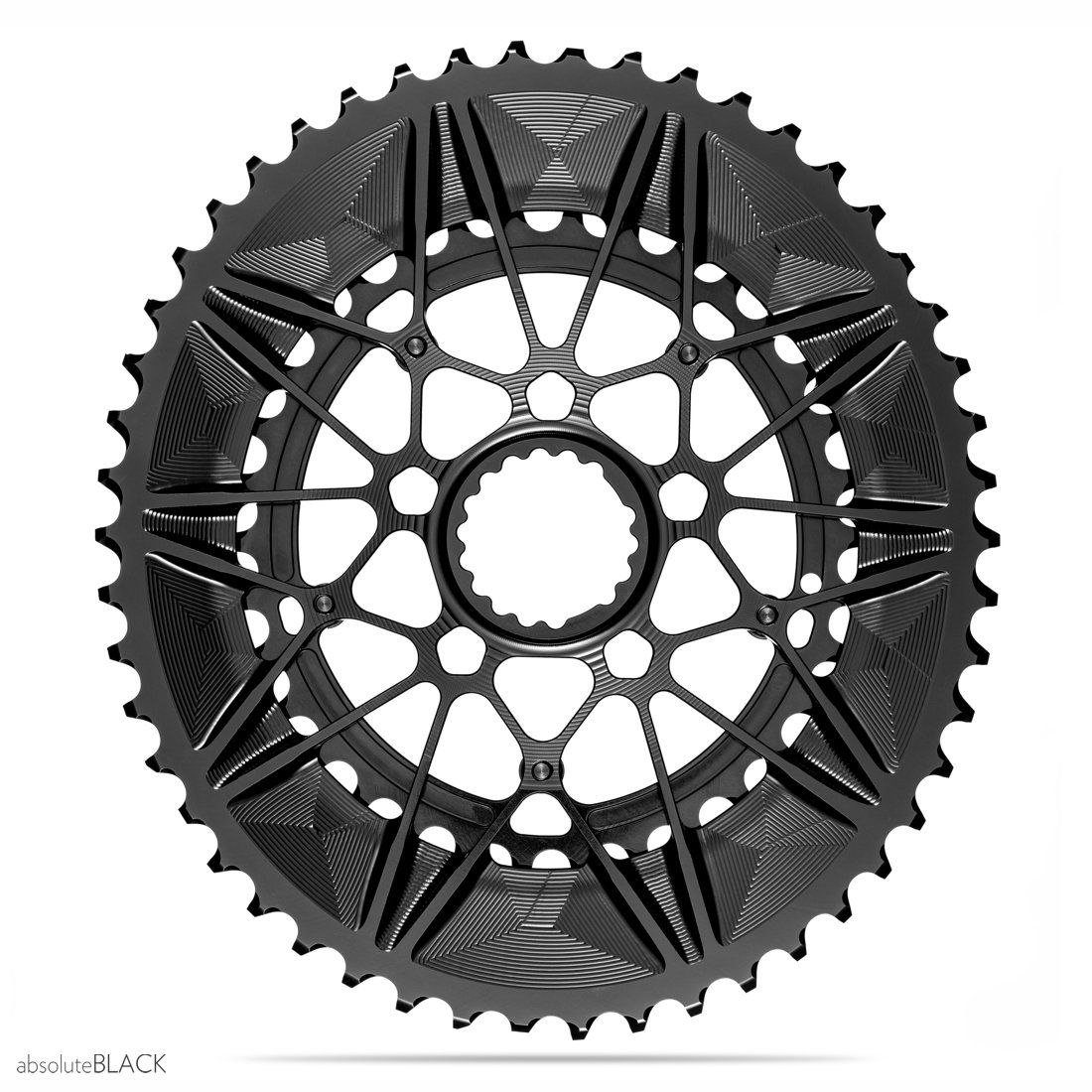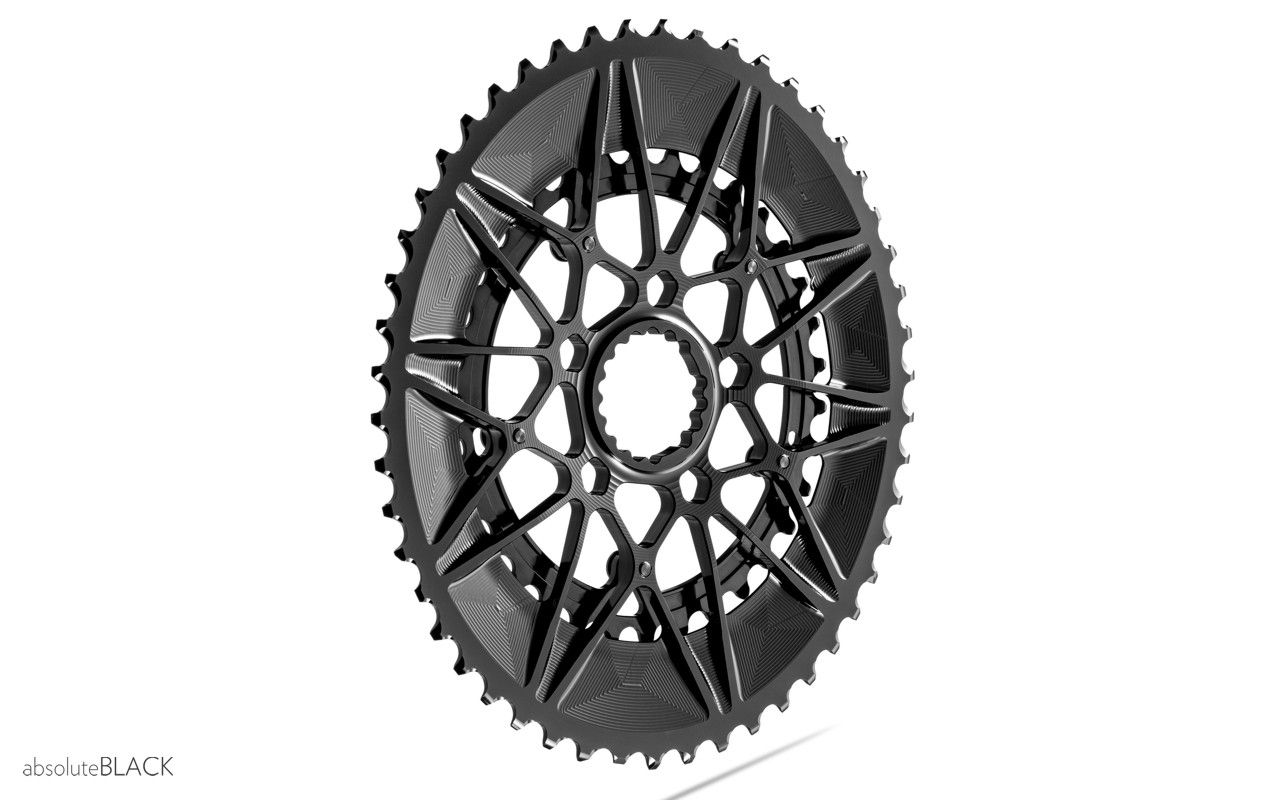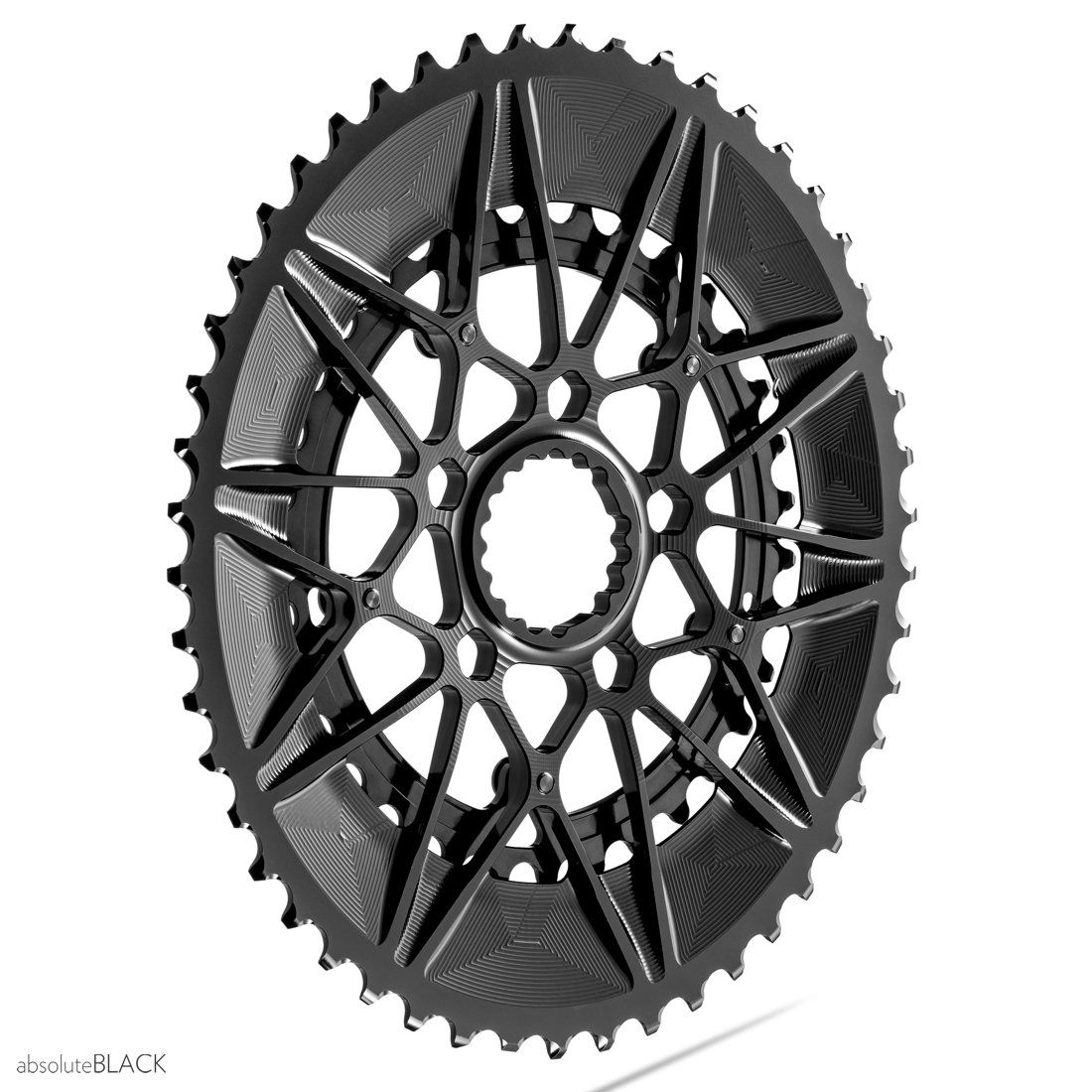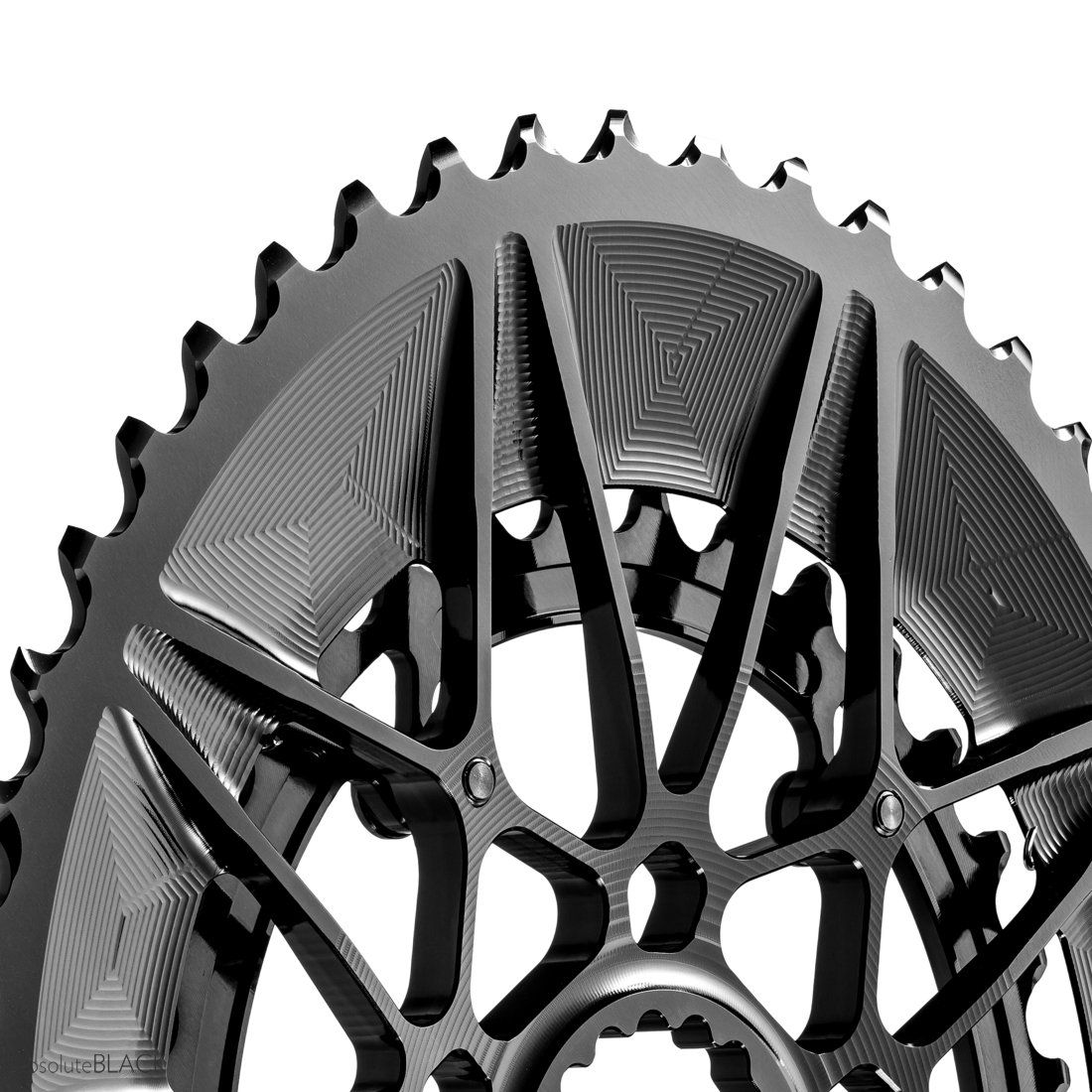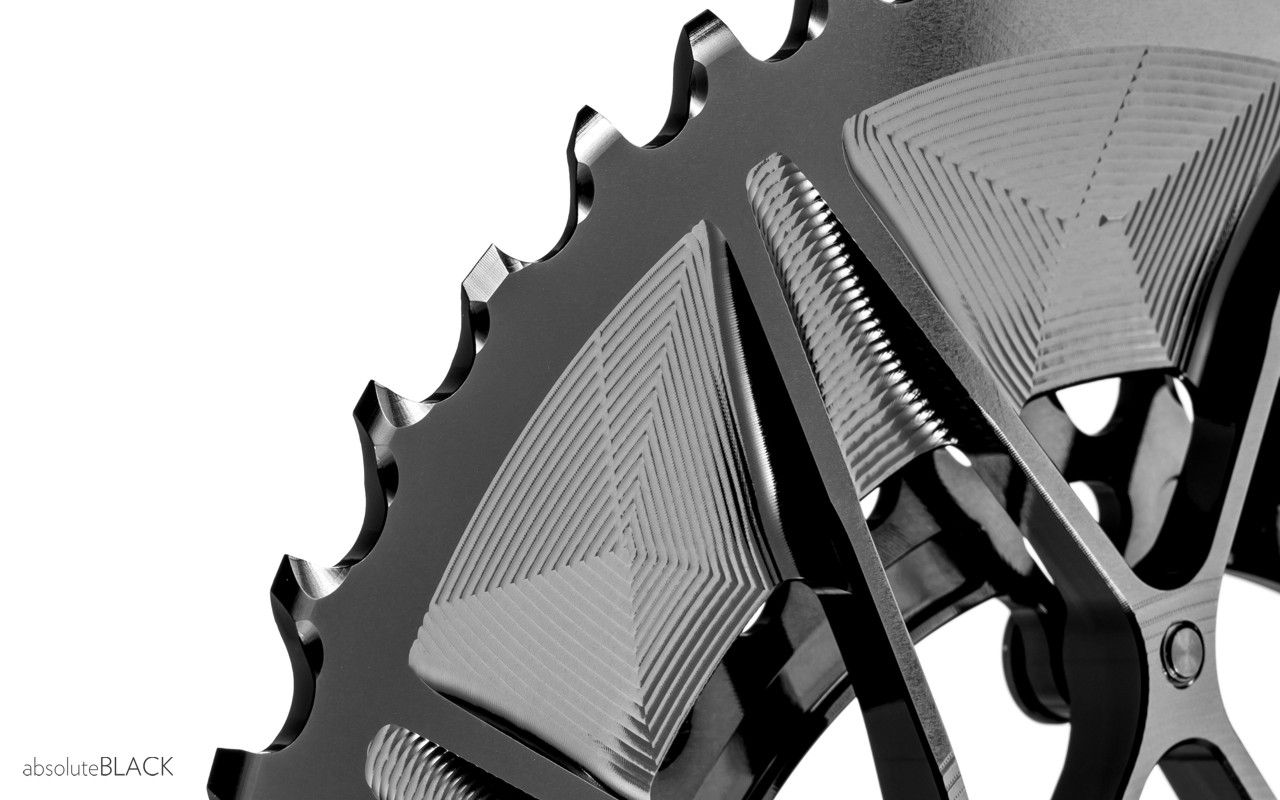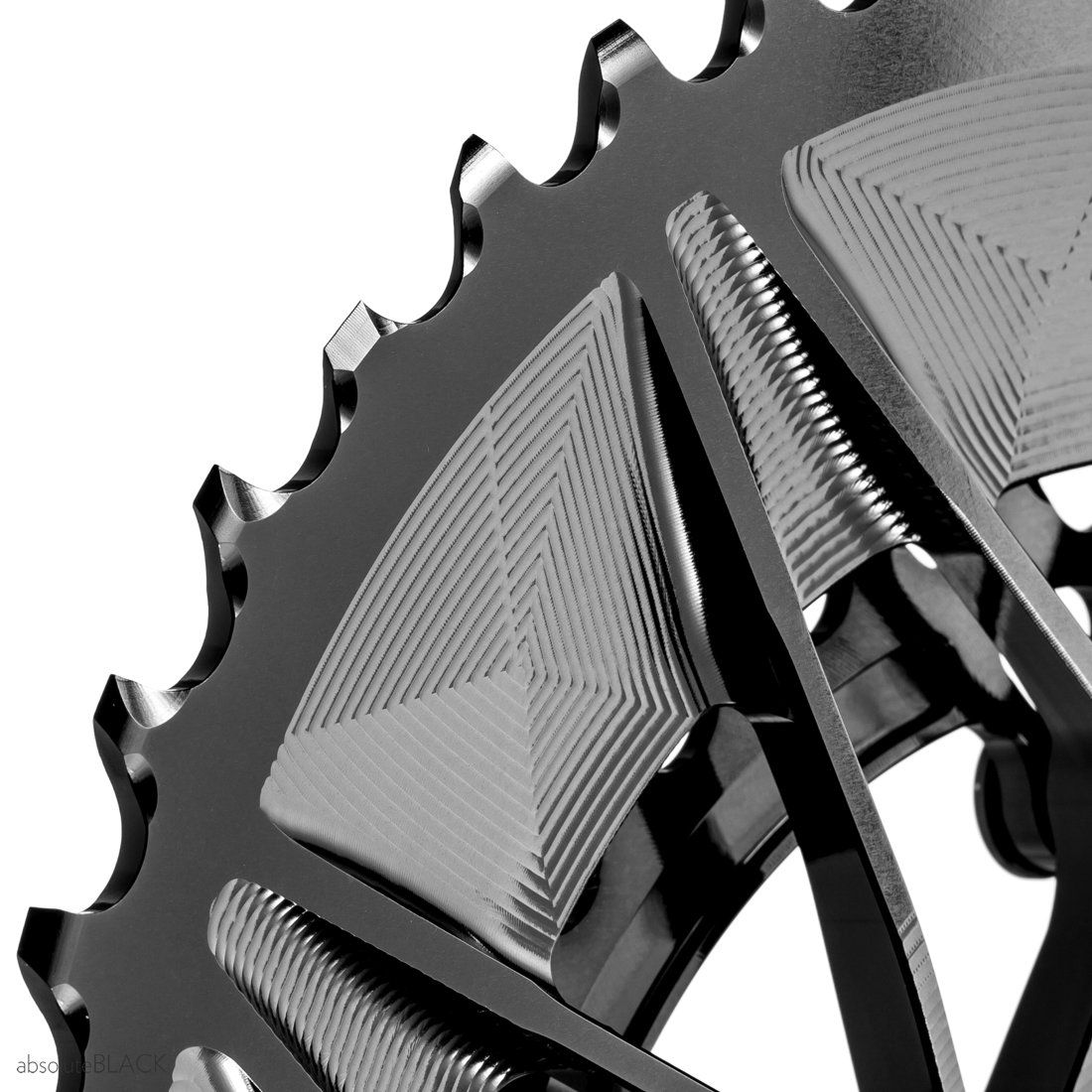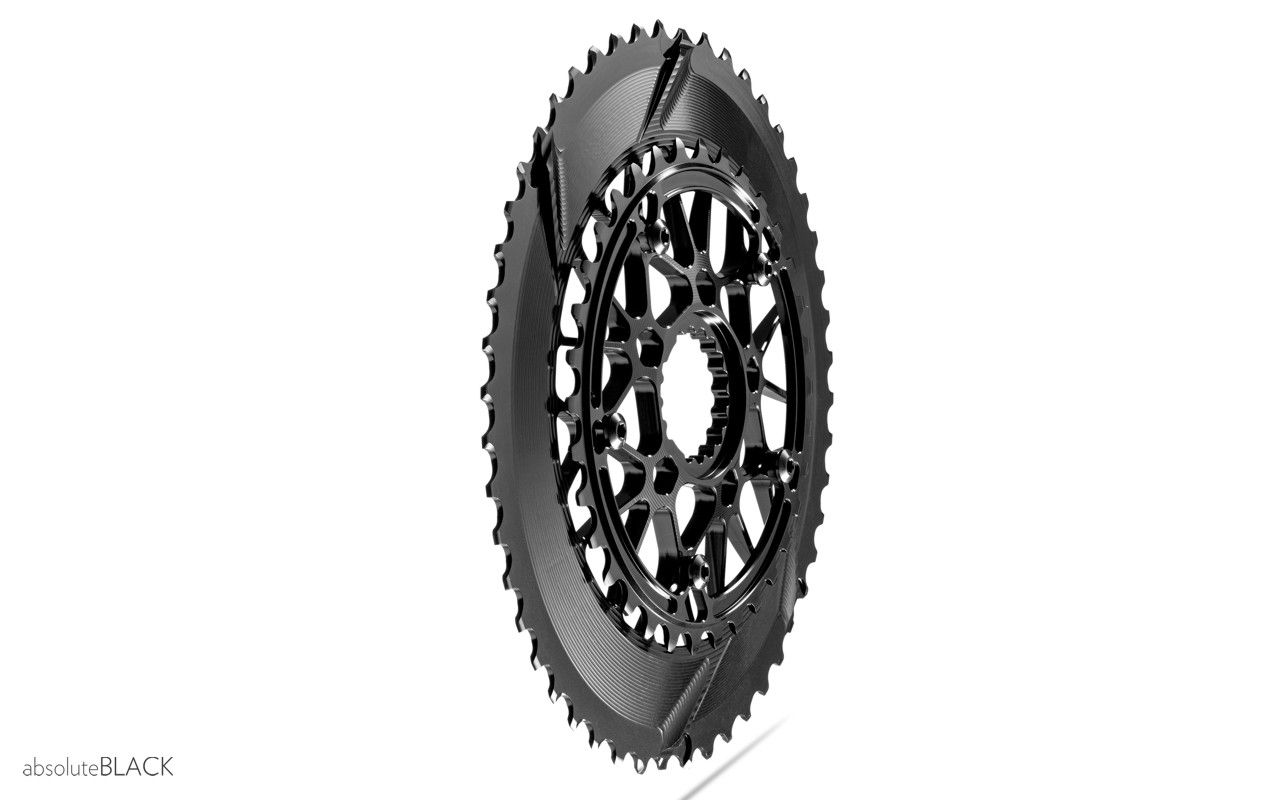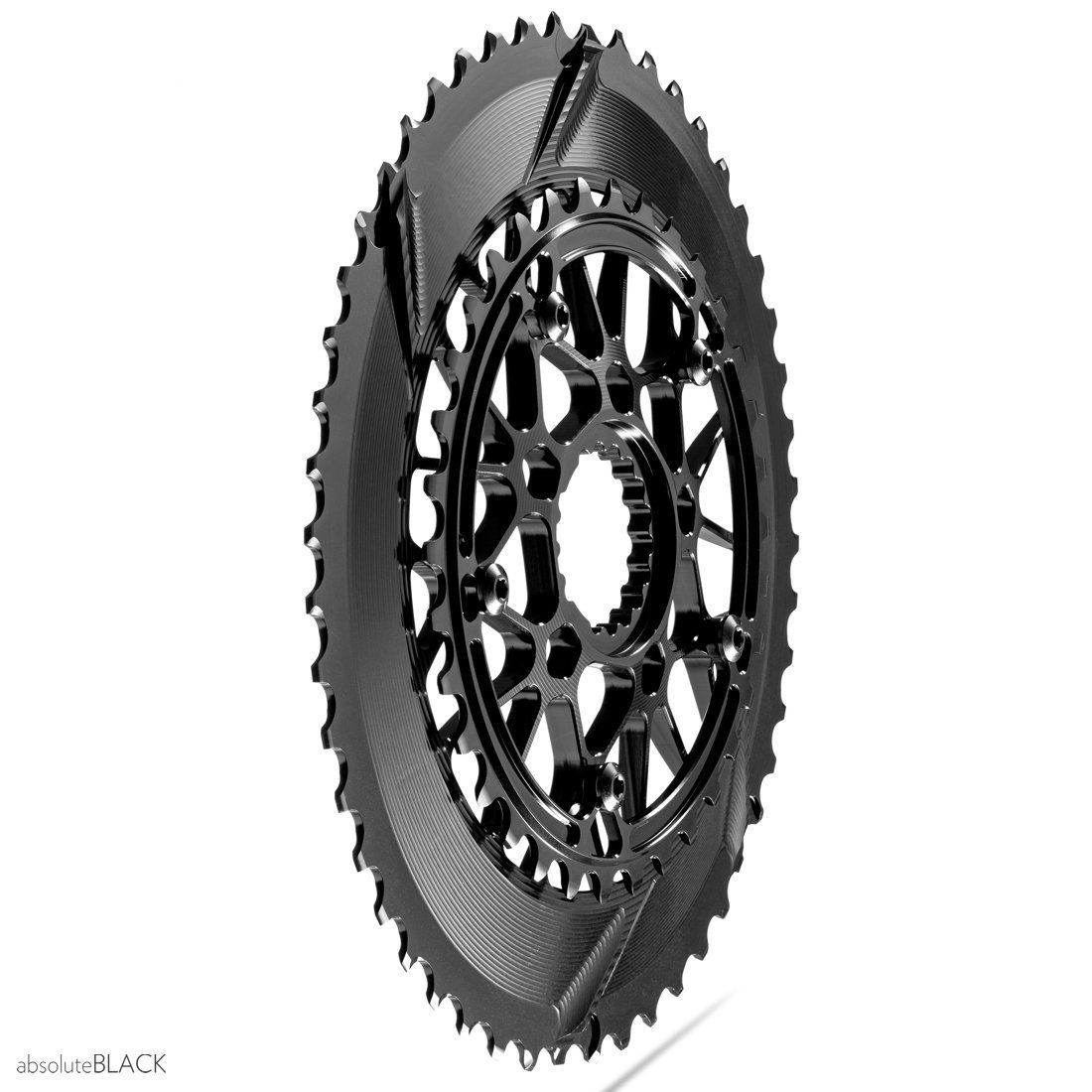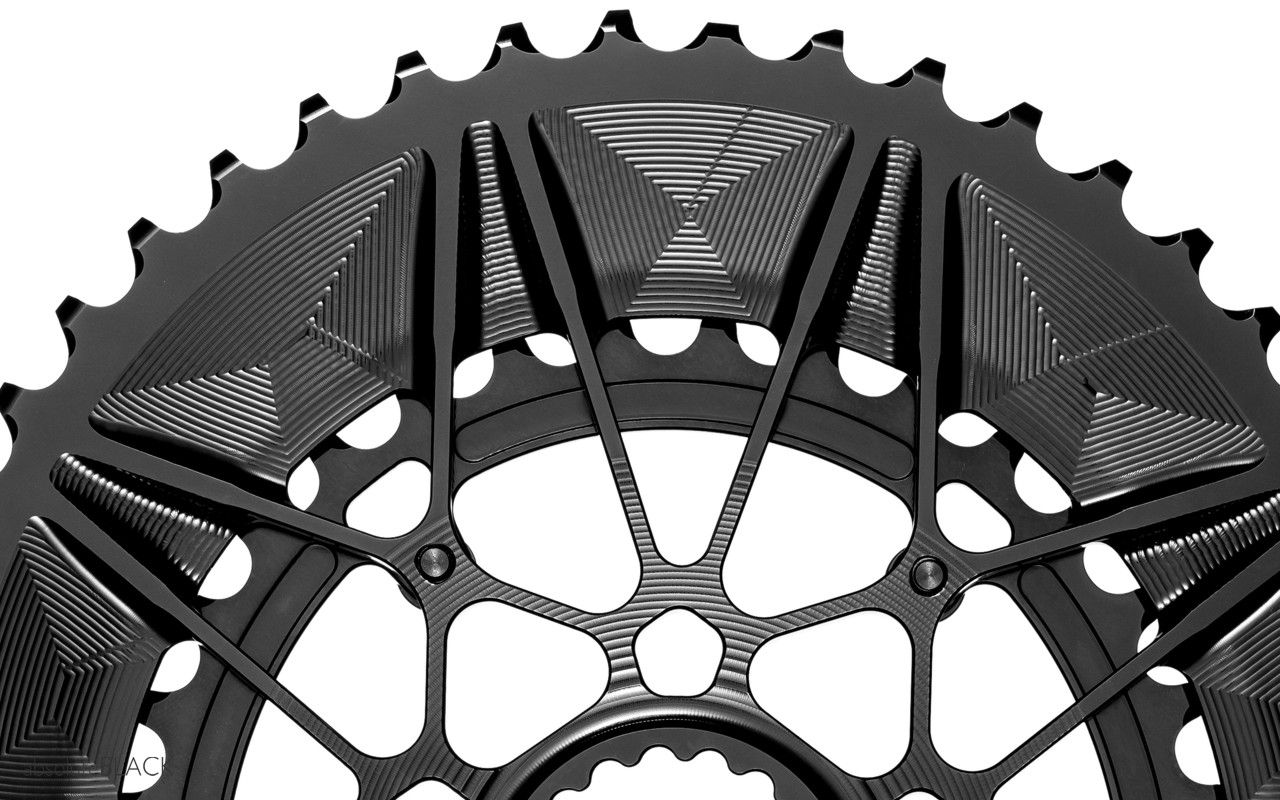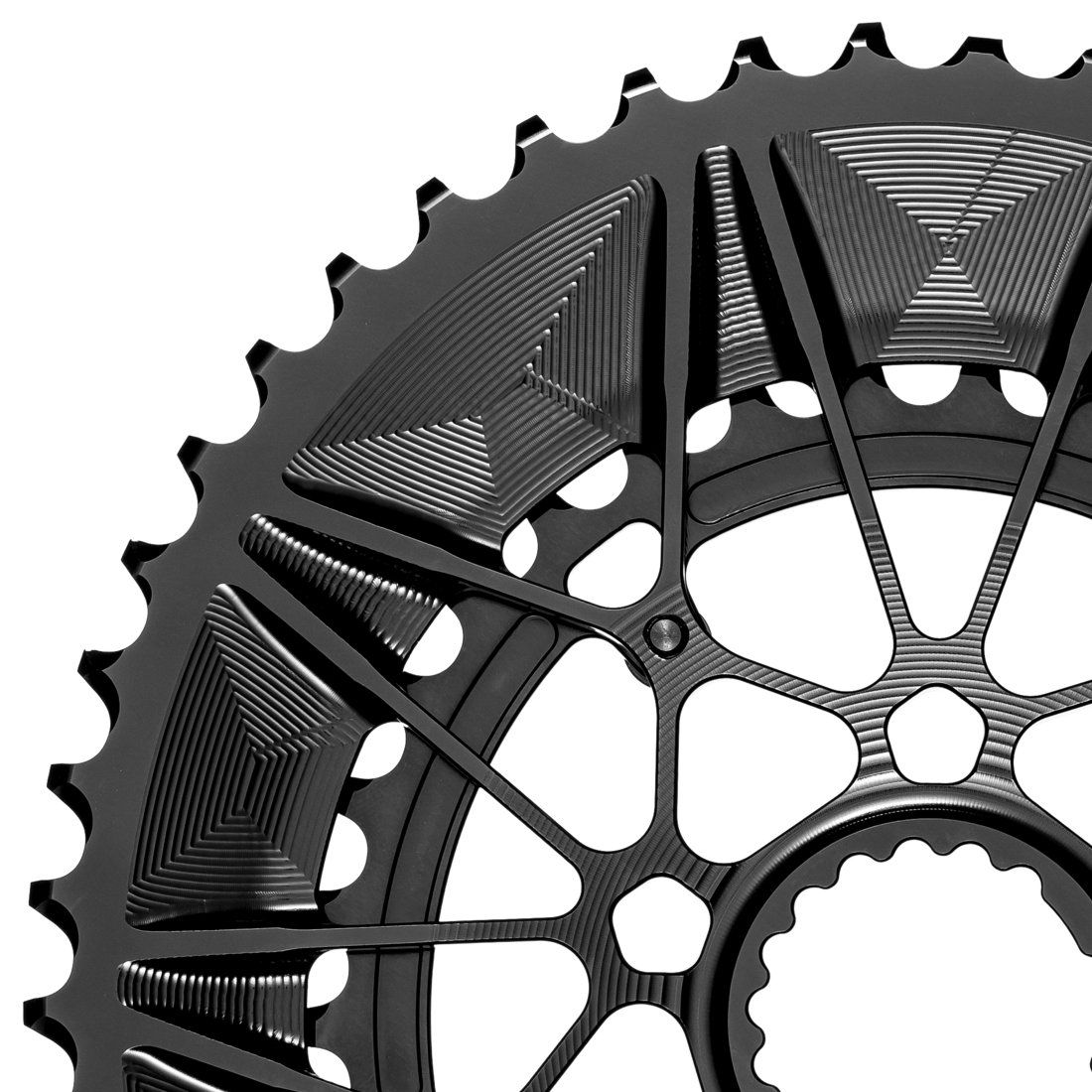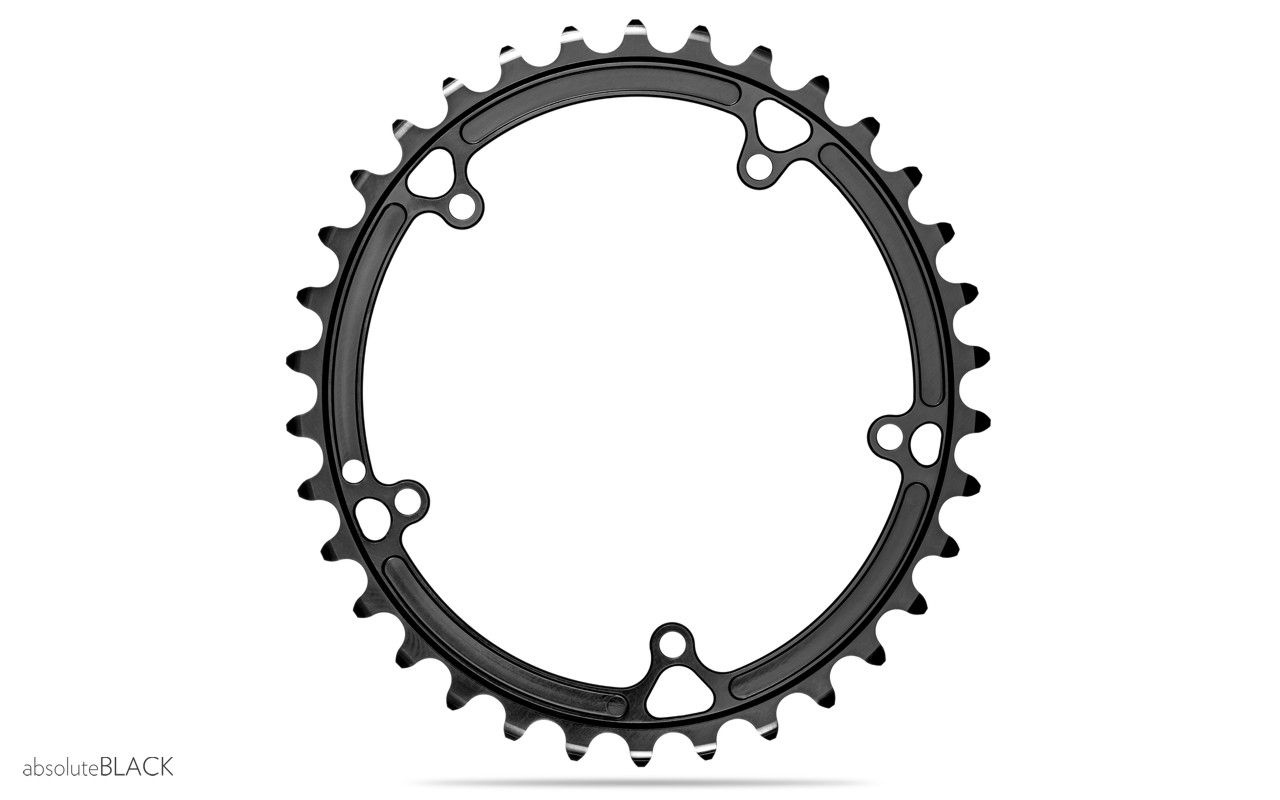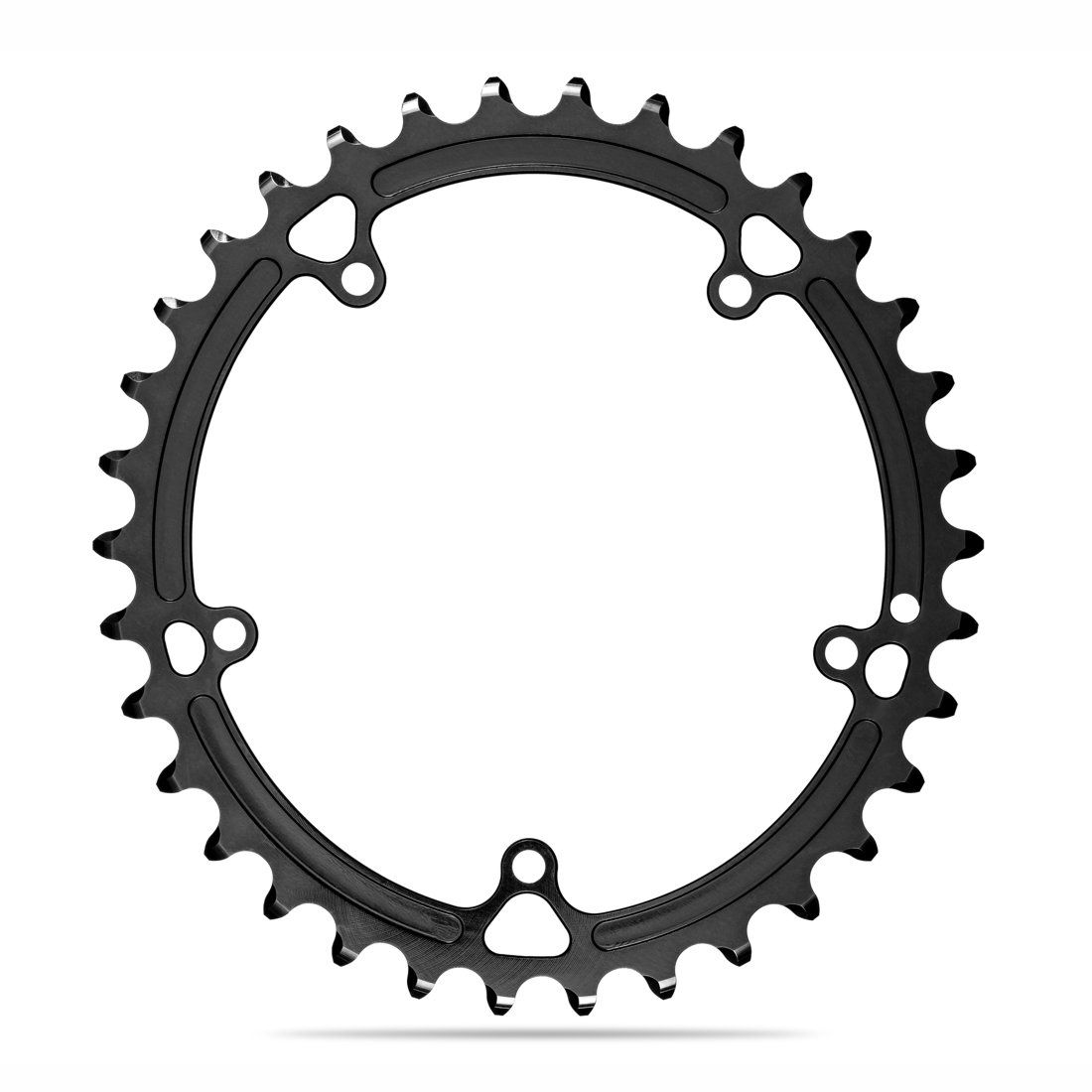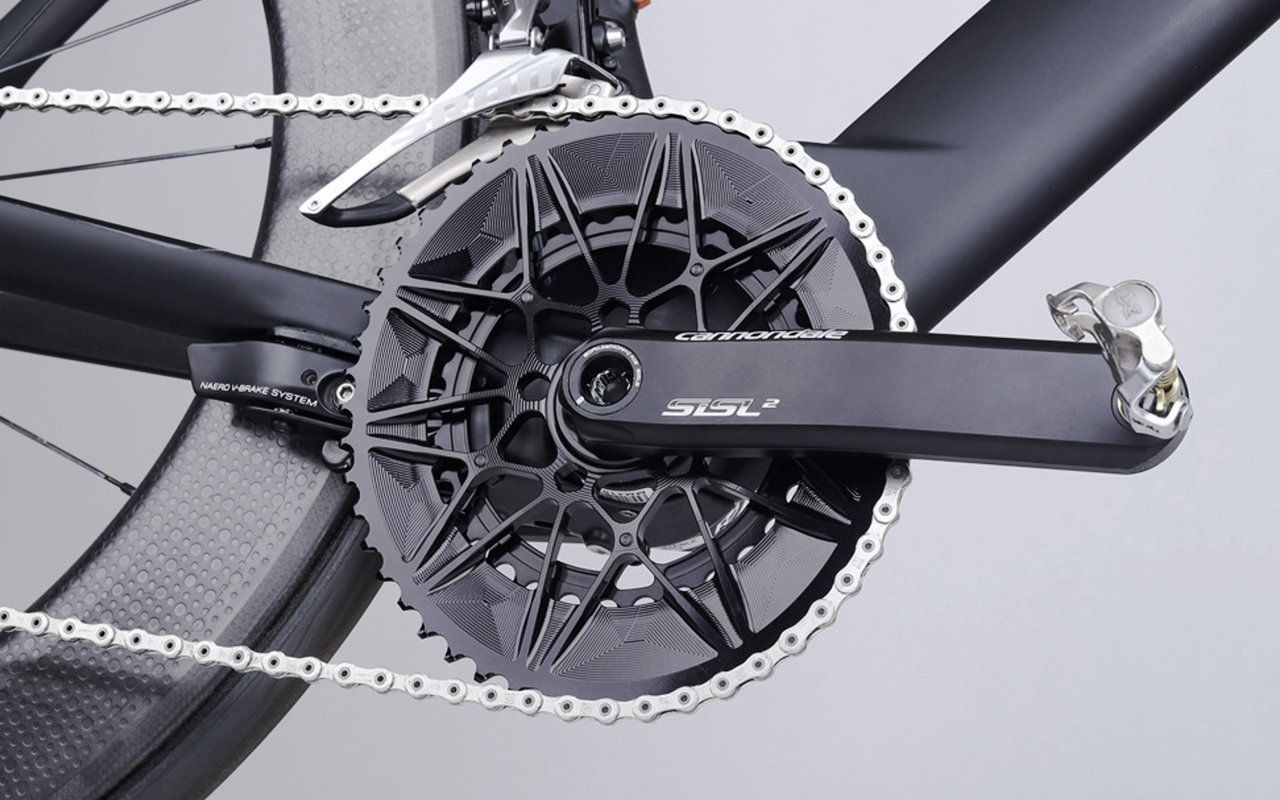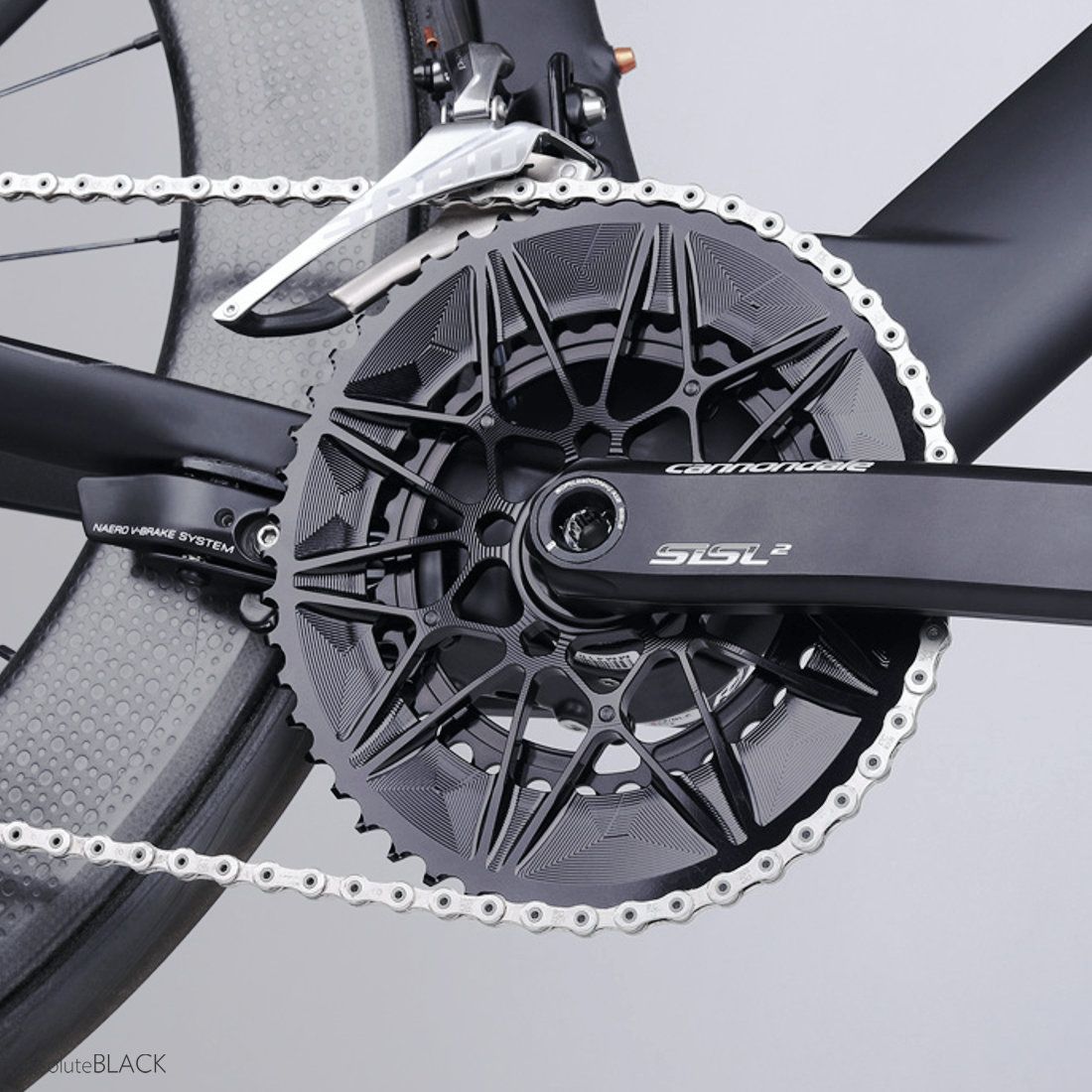 Cannondale Spidering ROAD OVAL Premium chainrings
Availability
Don't wait, order now.
Thanks for your rating.

Do you like this product? Share it with your friends!
absoluteBLACK Premium Cannondale Hollowgram compatible 2X Road direct mount Oval chainrings designed for Hollowgram crank family: SI, SL, SISL, SISL2. Incredibly stiff and light. Super fast shifting thanks to our patented shifting ramp design. Sold as set only. It is the most Premium oval chainring on the market with scientifically proven performance gains.
Chainrings use proprietary bcd mounting system, therefore they are sold as sets of 50/34 or 52/36T combination only.
Just 3 hours in and I love it
" After 3 hours of riding I think I'll never change for round chainring. I'm not faster but i can feel much comfortable riding and linear effort. "
Impressed
"Initially, reluctant. However, after month of riding I am very impressed with the power distribution and no knee pain. AB undoubtable got it nailed. You won't even know your are riding an OVAL after 15 minutes time."
I love how well they shifting
" I'm absolutely impressed how well they shift, which was my biggest fear."
Smooth ride and easy on the knees
" I'll never go back to round and will order one for each of my bikes. Super smooth, eased my knee pain, and has helped my climbs ten fold"
Skeptical at first but a complete convert now
" I was quite skeptical until a friend of mine got AB oval rings. He was blown away with how good they were so I got some too and have to say I'm absolutely delighted."
Improved my ride
"I particularly notice the difference climbing. Just seems to be easier and I feel like I'm turning circles rather than 'mashing'."
| | |
| --- | --- |
| Size (Mass +/-1g): | 50/34T (184g), 52/36T - (188g) |
| Color | Black |
| Compatibility | Cannondale Hollowgram Si, SiSL, SiSL2. chain: 10, 11spd |
| Material | cnc machined 7075 Txxx Aluminum. Long-lasting construction |
| Finish | anodized |
| Chainline | Same as original spidering. |
| Ovality | Optimized to each size separately. 34T- 6.5% ; 36T- 11.4%, 50/52T - 10-11.2% ; Timing of 108 -110.5° after TDC (top dead center) - Ideal for road climbing. Patent Pending |
Advantages of our special Direct mount chainrings:

 *Finest design to provide excellent weight to strength ratio
*One of a kind special oval shape (Patent Pending)
*They save weight because they don't need the spider and chainring bolts.
*Superb quality and great look.
*You will ride faster using ovals.
*You will not "feel" the oval shape at all
*Reduces stress on knees
*We mastered our oval chainrings to perfection, so you can get best possible advantage from the oval/elliptical shape.
How to mount direct mount Cannondale oval chainring:

Remove crank from the bike. Open the lockring with "Cannondale Hollowgram Spider Removal Tool KT012". Remove original chainring/spider.Generously grease the waved interface of the crank arm, then place new spider chainring same way as original one. Apply small amount of medium strength Loctite on the lockring threads and tighten it with torque of about 47-54 Nm. 

You will need "Cannondale Hollowgram Spider Removal Tool KT012" or similar to open and close the lockring. 

Just like with all chainrings, the bolts holding our Cannondale Spidering Chainrings together should be regularly checked to ensure they are tight. Each of the five bolts should be tightened to around 5 Nm. 




Our longterm belief in oval and development of our design, has led absoluteBLACK to become the most commercially successful oval chainring product in the world. So keep in mind that not every oval chainring is equal to an absoluteBLACK.

Designed in UK. Manufactured in Poland (EU). 
Share your Oval chainring photos with us on Instagram: #OvalThis #absoluteBLACK #OVALREVOLUTION