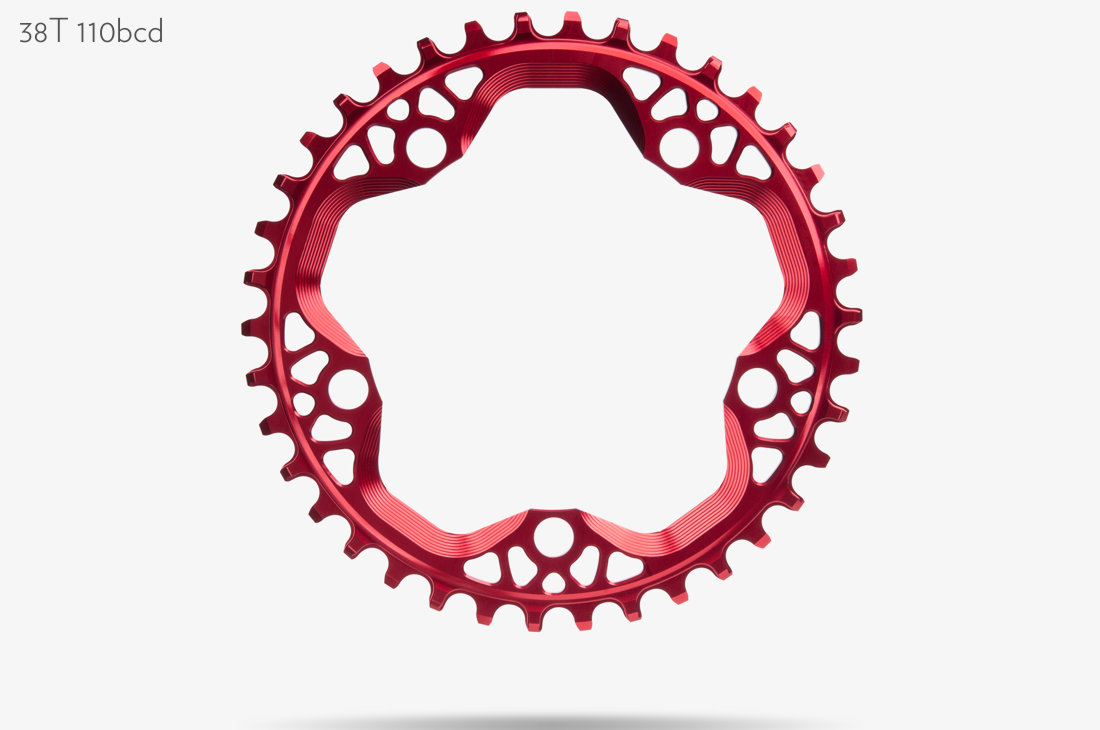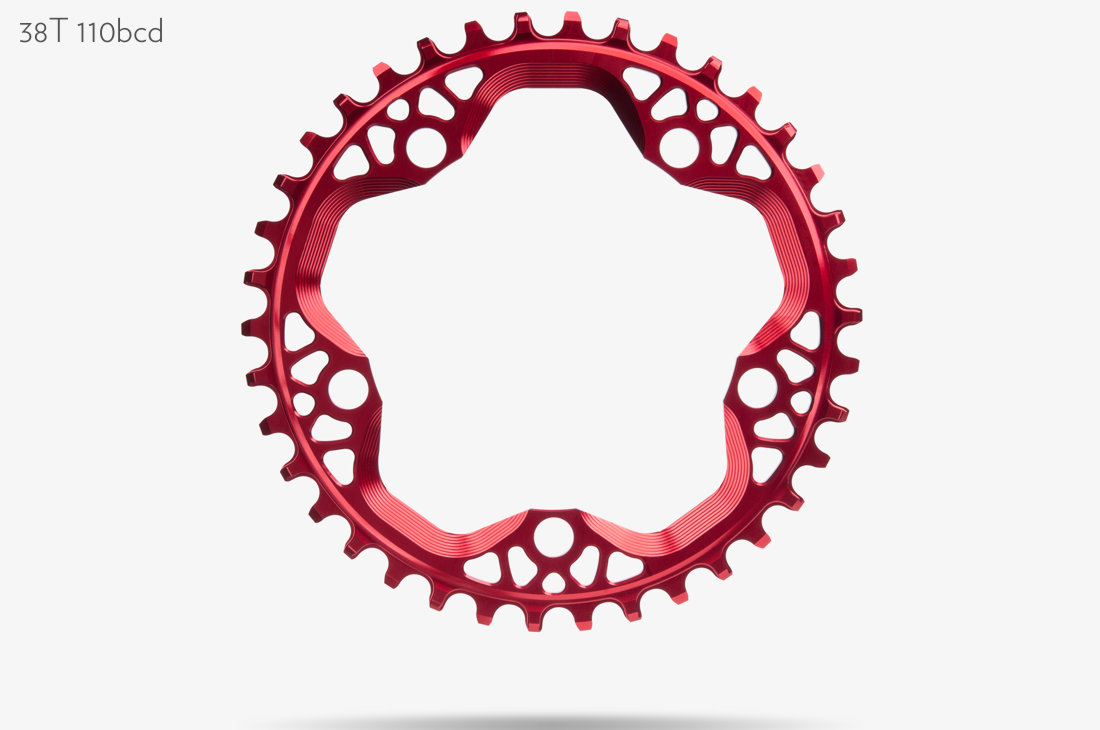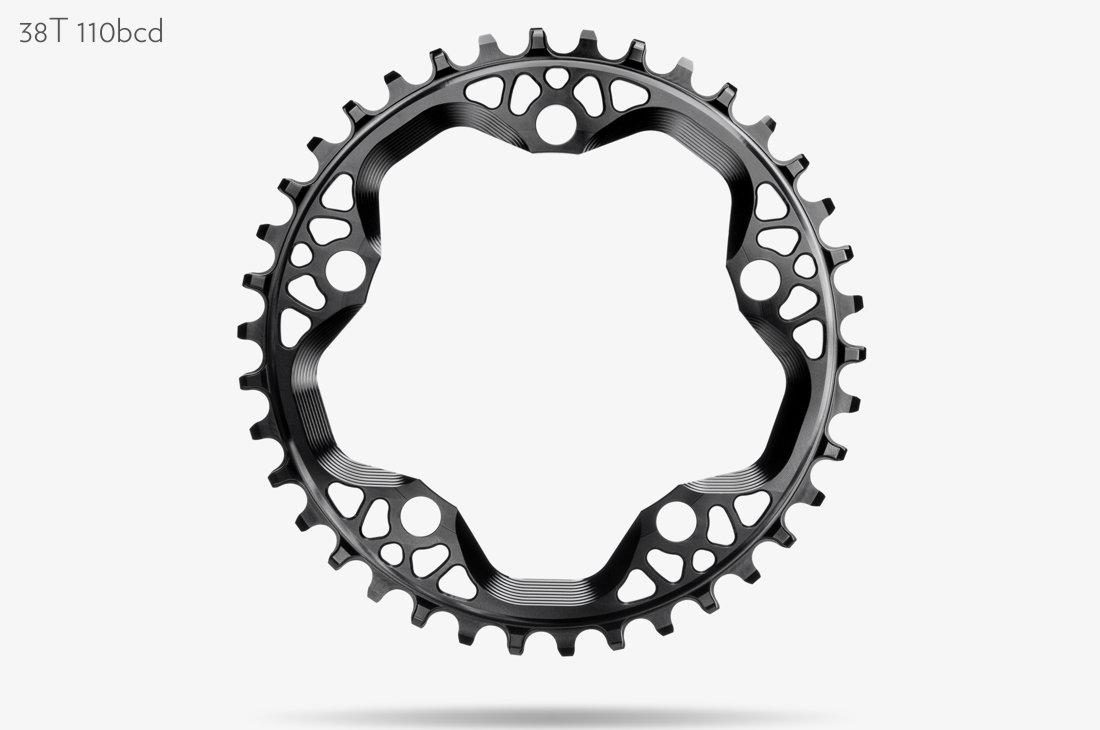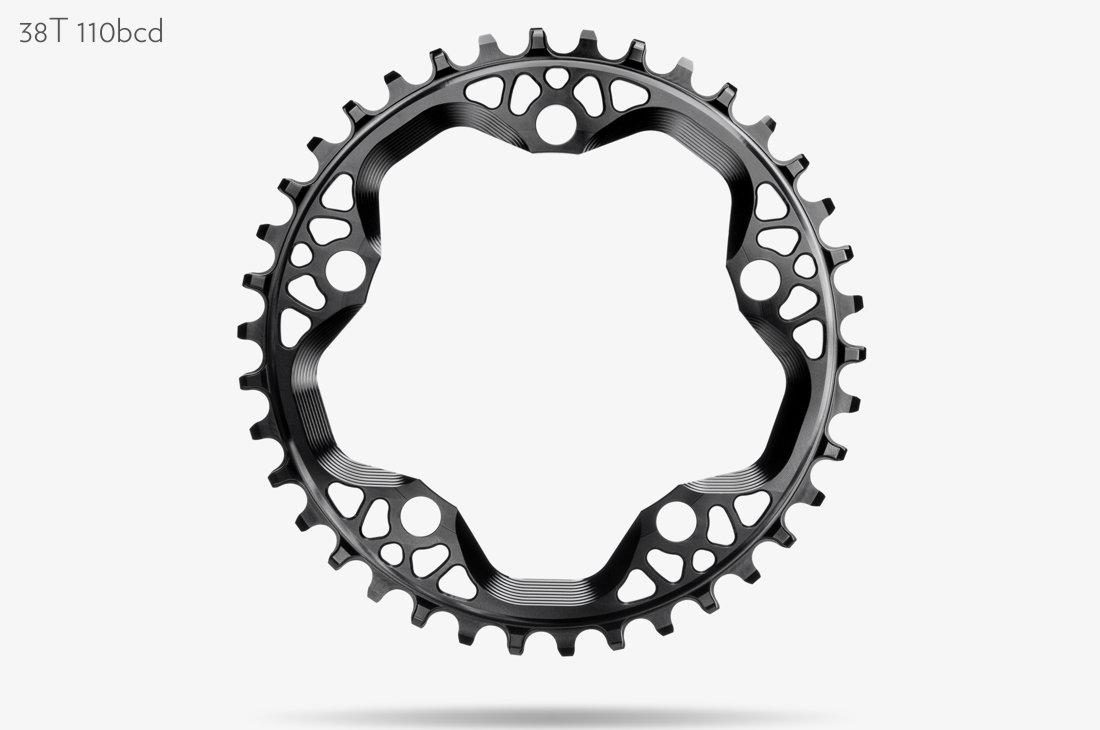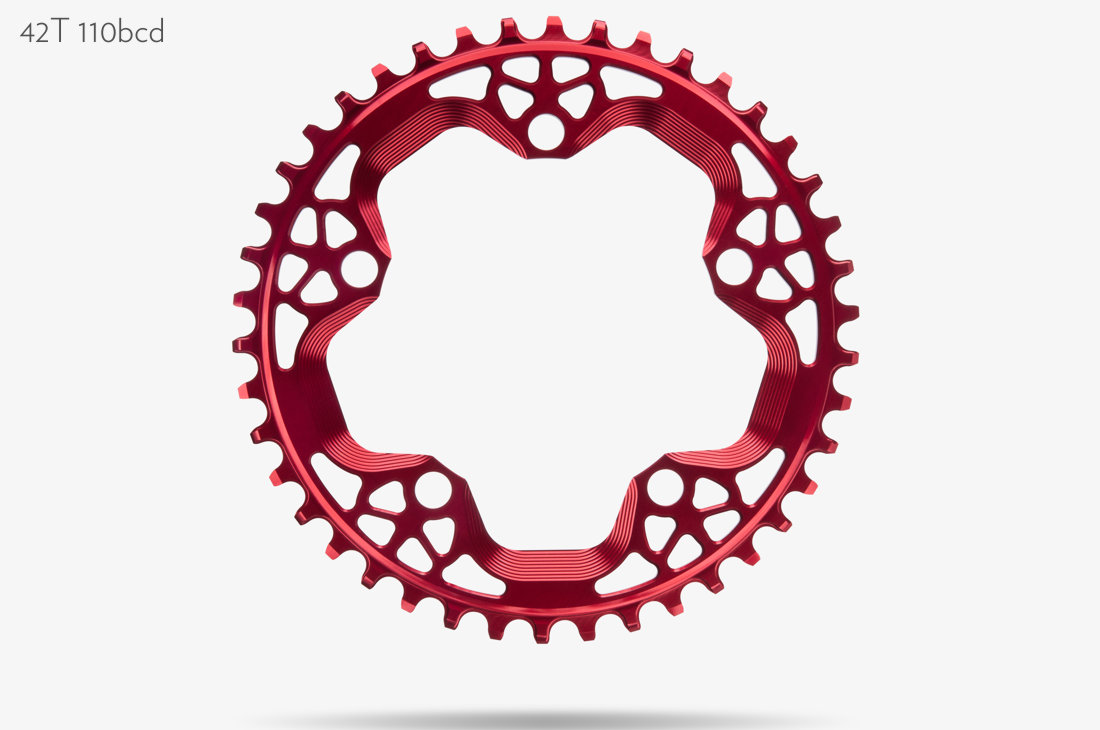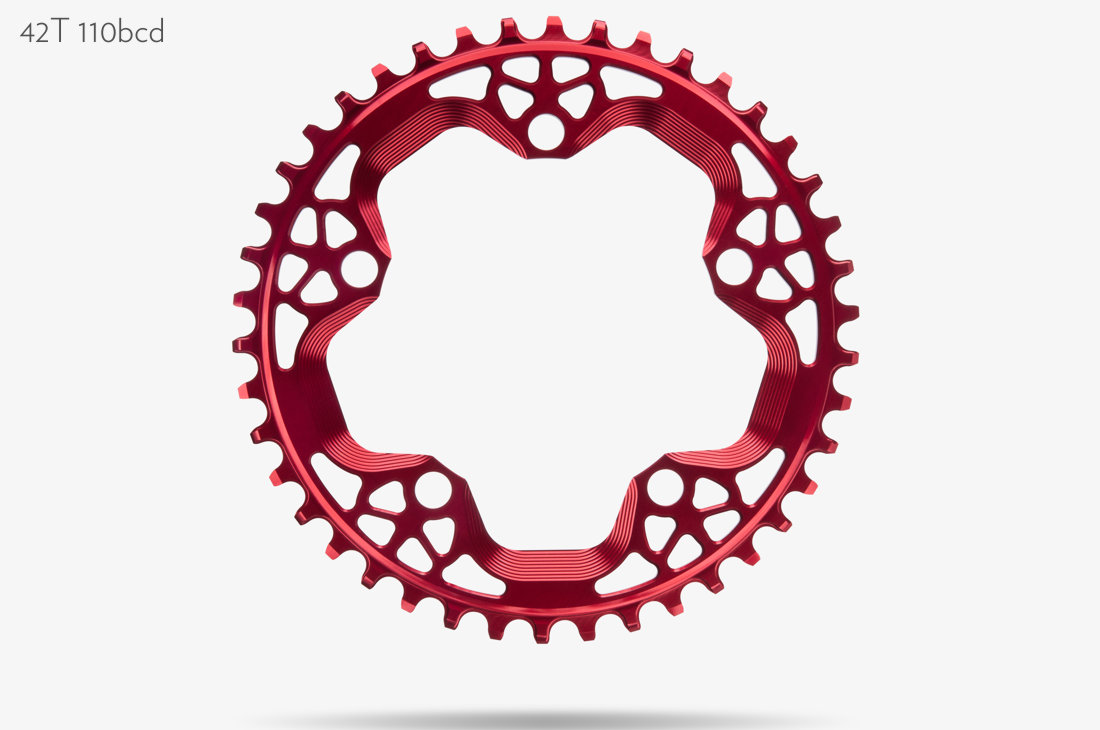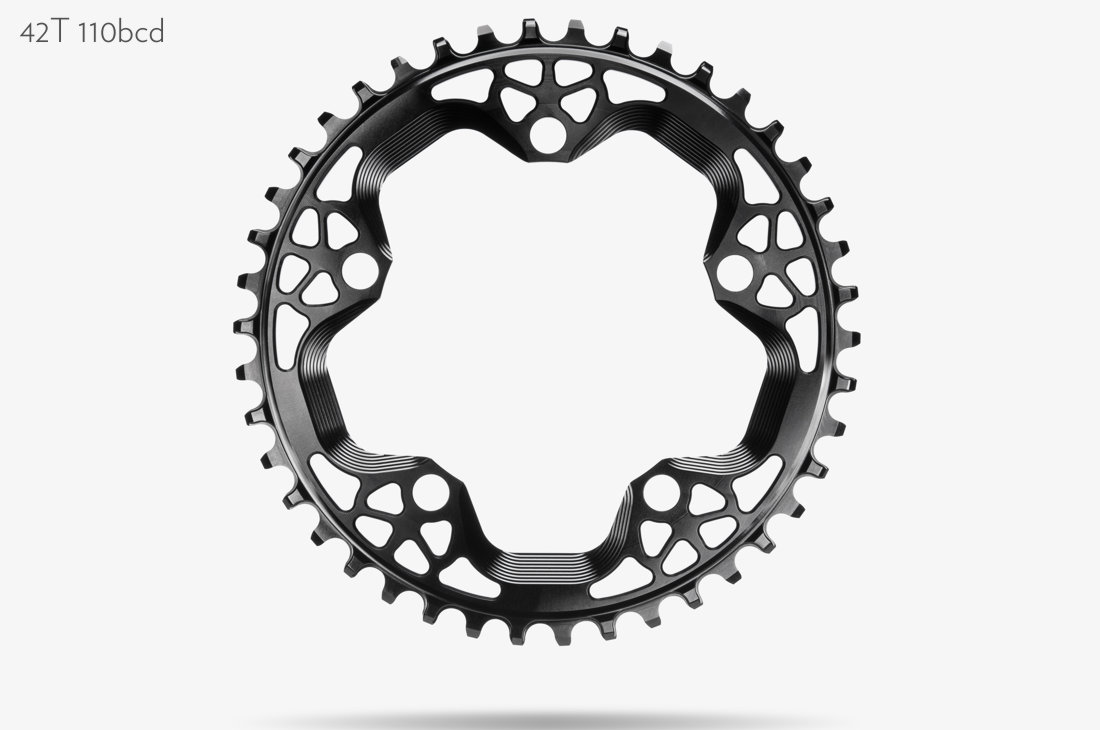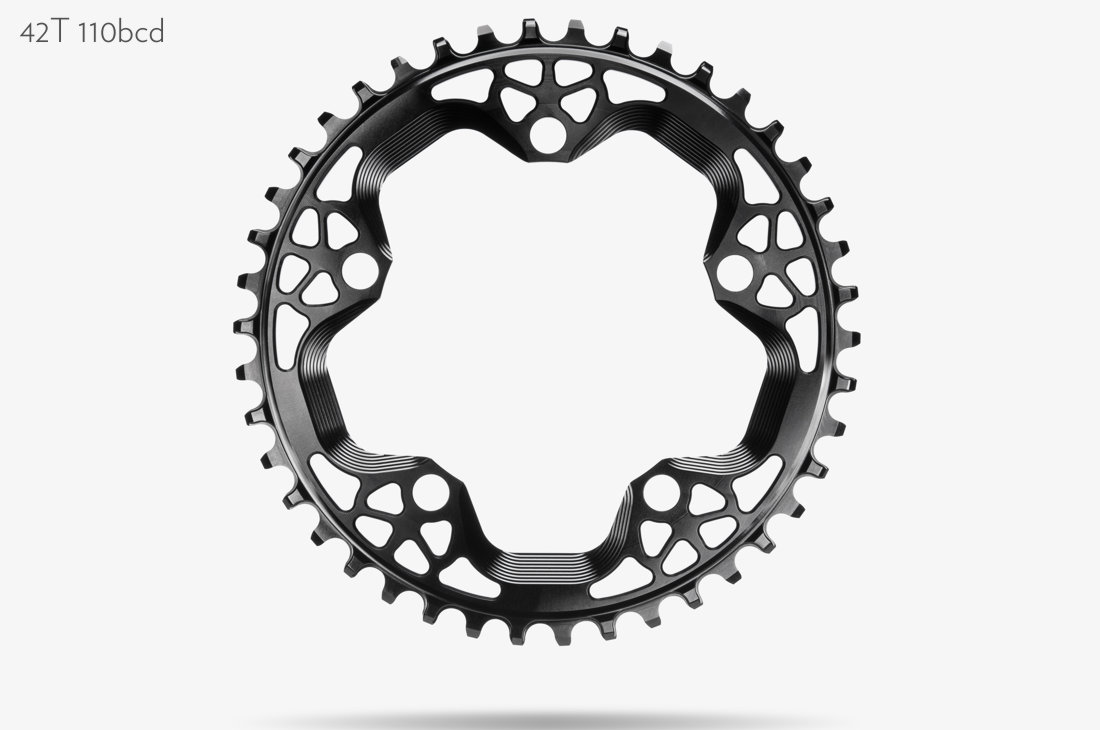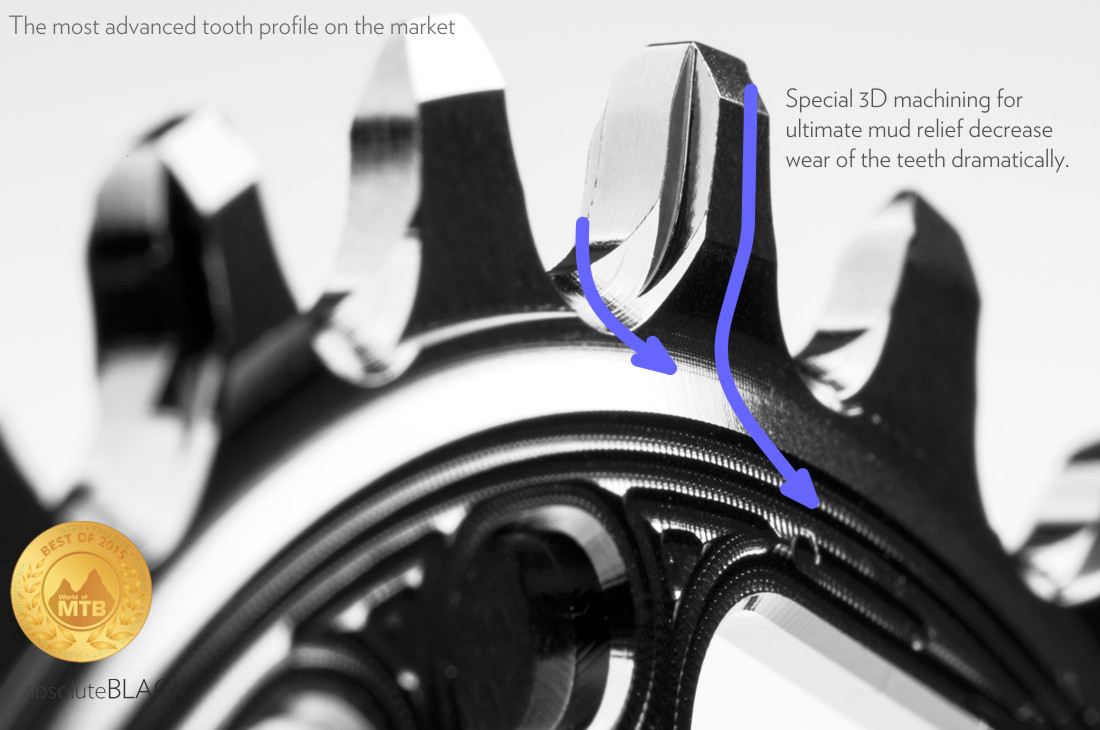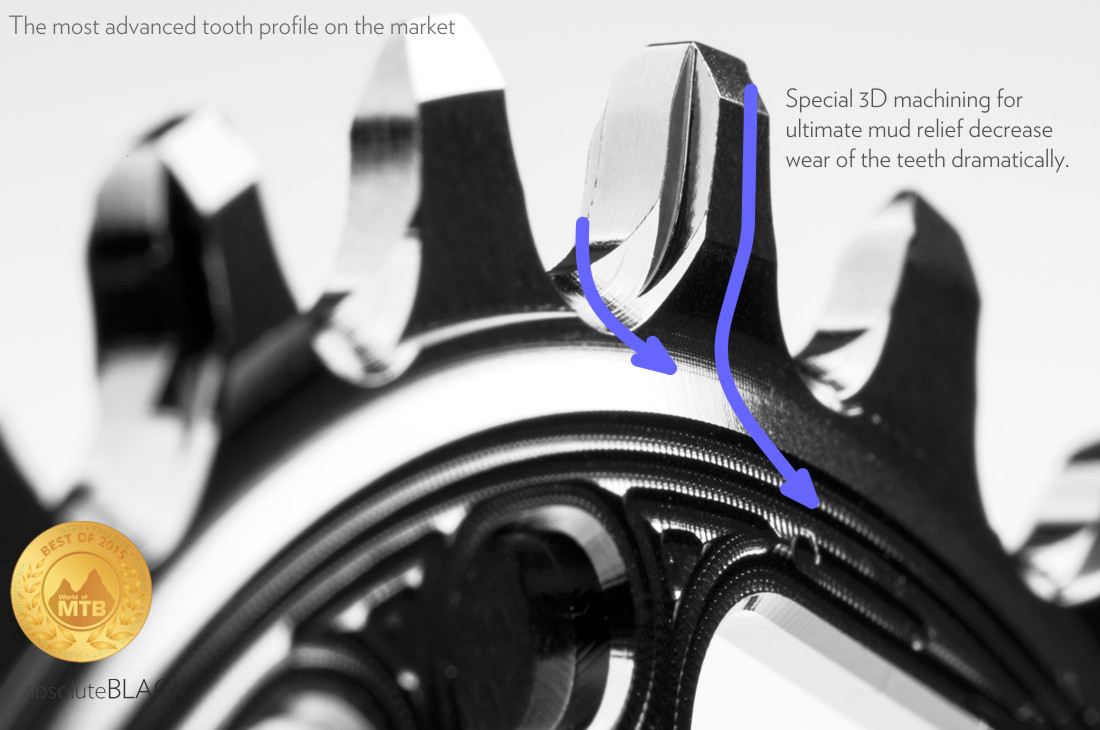 absoluteBLACK CX Round 110/130 bcd chainrings
Availability
Don't wait, order now.
Thanks for your rating.

Do you like this product? Share it with your friends!
absoluteBLACK Narrow-wide Round chainrings for Cyclocross in 110 and 130BCD. 
Size (Mass +/-1g):

130BCD: 42T - 64g ; 38T - 49g 

110BCD: 42T - 81g ; 38T - 59g

Color

Black, Racing Red

Compatibility

All 5 arm cranks with 110 or 130 BCD

Material

cnc machined 7075 Txxx Aluminum. Long-lasting construction

Finish

type II anodizing

Mounting holes

110mmx5 or 130mmx5
Its specially designed wide-narrow tooth profile keeps the chain really snug, allowing you to leave your chainkeeper in the garage. It saves more than 100g on average by removing the chainkeeper and the bashring from your existing 1x setup, or more than 200g if using 2x drivetrain. Works with Clutch type and non-clutch rear derailleur.
The chainring is optimized for running in the mud, having specially designed chamfers. Always use a new chain with a new chainring. Suitable for Singlespeed conversions.
Important information for SHIMANO derailleur users.
In order to get best results we recommend increasing cage return spring tension. New derailleurs are assembled with the spring in the mount that allows the most relaxed position of the spring. However there is another position on the cage which will increase that tension. It is a standard procedure, please navigate to point no.7 in the link. You may also ask your LBS to do it for you.
Sram users are not required to do that as oem springs are already in high tension position.
Review: Absolute Black XX1-Style Cyclocross Single Narrow-Wide Chainring


Professional riders who use our chainrnigs:
Canadian CX National Champ Mical Dyck


Designed in UK. Manufactured in Poland (EU).