OVAL traction chainring for shimano XTR M9000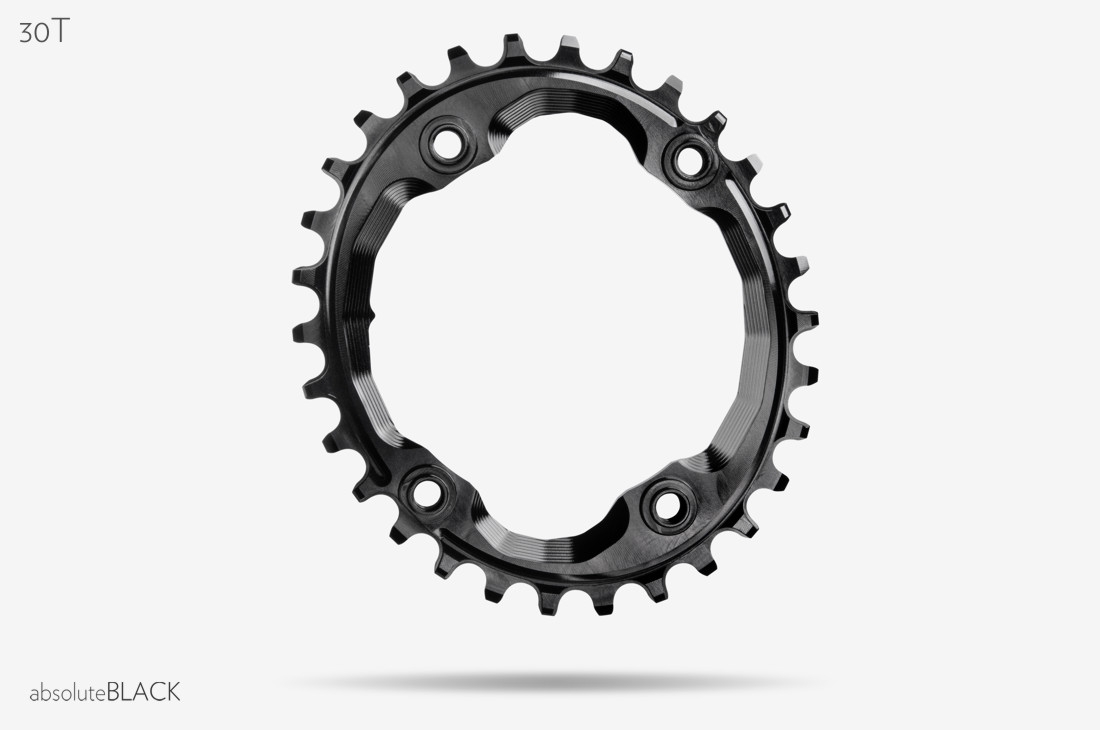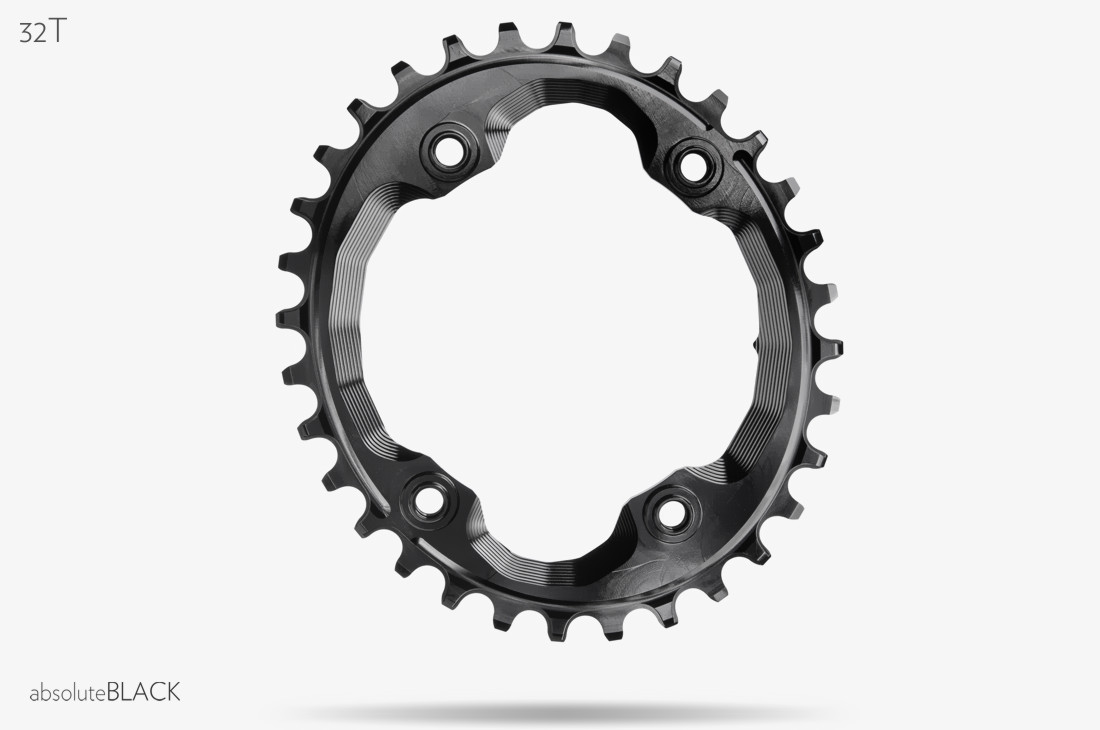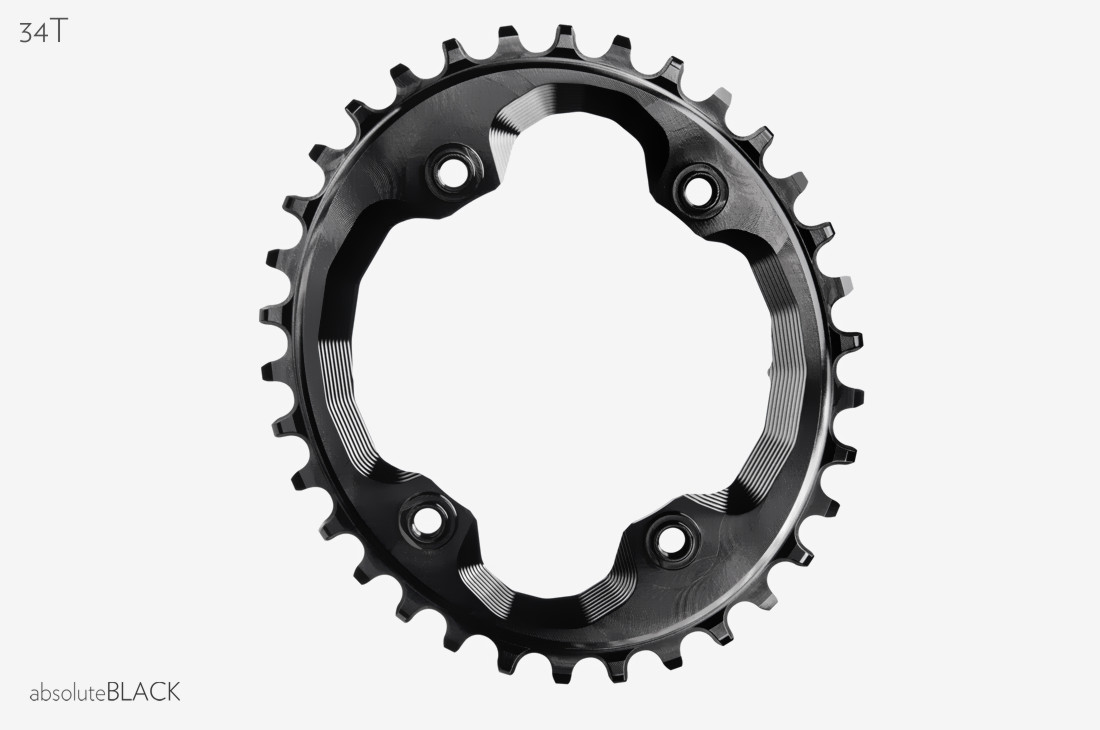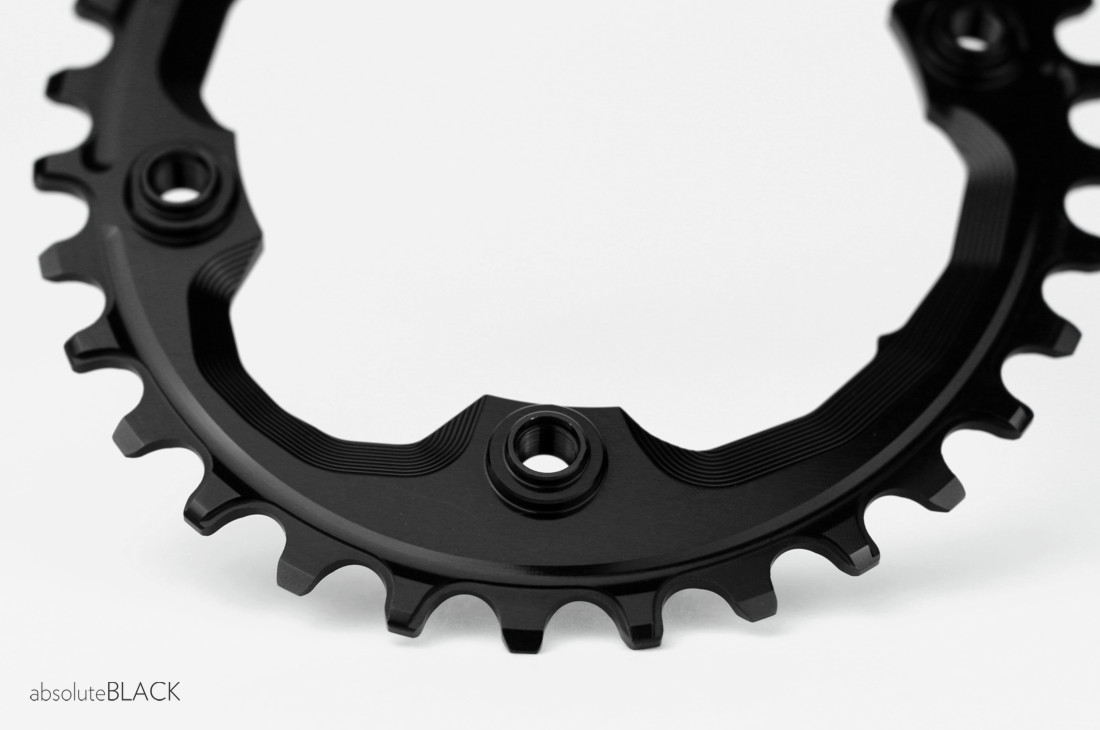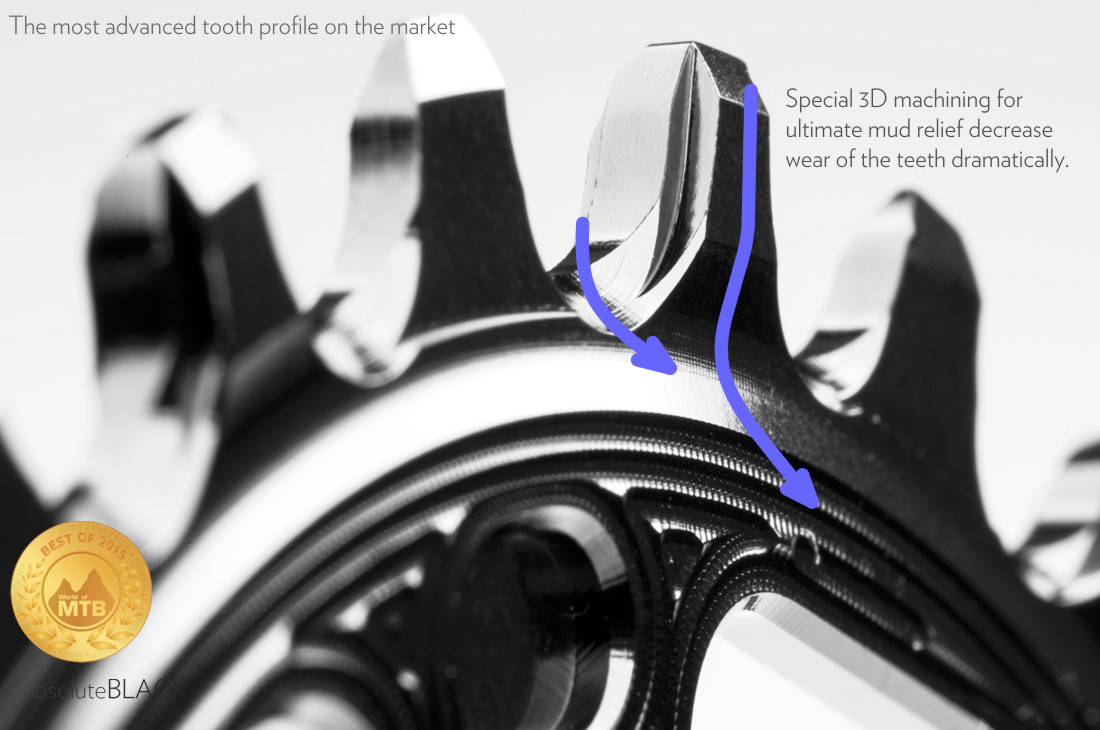 Our Premium 1X Oval 96BCD traction chainring is designed for Shimano XTR M9000 and M9020 cranks Only. They feature exactly same oval shape as rest of our oval chainring portfolio. They are not compatible with XT M8000 cranks.
| | |
| --- | --- |
| Size (Mass +/-1g): | 30T (44g), 32T (53g), 34T (63g) |
| Color | Black only |
| Compatibility? | Fits only Shimano XTR M9000 and M9020 cranksets. 9, 10, 11 and 12spd Eagle compatible. |
| Material | cnc machined 7075 Txxx Aluminum. Long-lasting construction! Type II anodizing |
| Chainline | Perfect 49mm |
| Mounting holes | 4 x 96mm BCD Asymmetrical design. Original M7 bolts only |
| Ovality | Optimized to each size separately. Range: 10.2-14.4% and Timing of 110.5-116.3° after TDC (top dead center) Patent Pending |
All 3 sizes have built-in M7 threaded standoffs to provide the ideal 1X chainline. They improve stock Shimano chainline by 1mm.You can only use Original Shimano M7 bolts with these chainrings(they come with crank).
Advantages of our special oval chainrings for Shimano XTR M9000 :
*We mastered our oval chainrings to perfection, so you can get best possible advantage from the oval/elliptical shape.
*Finest design to provide excellent weight to strength ratio
*One of a kind special oval shape (Patent Pending)
*Greatly improves traction and climbing abilities
*Unique Patent Pending narrow-wide teeth profiles to keep your chain in place for minimum 12 months!
*Special 3D teeth machining for ultimate mud relief decrease wear and noise dramatically
*All rings have built in threads for easy of mounting and reduction in weight
*Superb quality and great look.
*You will ride faster using ovals. If you keep using round ring then others will get quicker.
*You will not "feel" the oval shape at all
*Reduces stress on knees
What size should I choose?
* 30T Oval chainring has an ovality of 28/32T and is best for someone who uses currently 28 or 30T round ring.
* 32T oval ring will suit best someone who uses 31 or 32T chainring currently. While pedaling, you will feel quite similar effort to the one riding round 31T ring ( the smallest diameter of the oval is 30T), but you will gain the speed similar to riding 33/34T chainring.
* 34T Oval chainring has an ovality of 32/36T and is best for someone who uses currently 33 or 34T round ring.
How to mount Absoluteblack oval chainring:
There is a small mark (triangle shaped) on the inner circumference of the chainring. This mark Must sit behind the crank arm.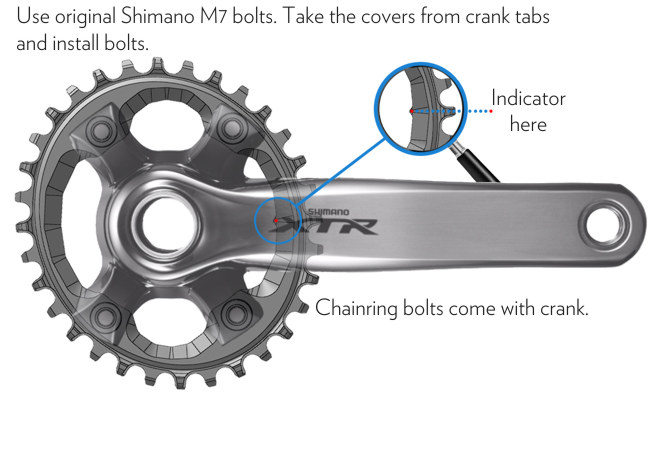 It is ideal for 1x 10/11 and Singlespeeds. Oval (elliptical) chainring does not compromise the work of clutch mechanism in rear derailleur(video at the bottom). It also does not require chain tensioner when using in singlespeed application. Riding out of saddle on the uphill will become more pleasant.
Ovality of the chainring is in range of 10-14% (dependent on size) and feels perfectly round when riding. These chainrings also help you to recover after knee injuries as pedaling becomes smoother and less exhausting. It is the most advanced oval chainring currently on the market.
The most advanced, Patent Pending narrow/wide tooth profile ever produced, guarantee minimum 12 months of excellent chain retention capabilities! We mean it. Always use a new chain with a new chainring.
| | |
| --- | --- |
| Chain options | 10, 11 or 12spd chain for geared bike or 6-9 spd one for SS (1/8" also fits).  |
| Chainguide needed? | No. But if you want one then chain guide should have 2 teeth more capacity than nominal oval ring size. |
MSRP: £45,99 only

......
Designed in UK. Manufactured in Poland (EU). The World's best Shimano oval chainring.
If you wish to check for frame clearance with new oval ring, below you can find measurement of biggest dimension of the oval (tip to tip of tooth):
30T: 134mm ; 32T: 143mm ; 34T: 151mm 
Word on BIOPACE - Please understand that this is not Biopace technology. Shimano created Biopace with the completely wrong orientation of the biggest radius of the oval. Instead of positioning it in power zone which is slightly below the level of the crank, they clocked it to the dead zone where human generates least power. The result was that in power zone pedaling was too easy and in dead zone very difficult. Exactly opposite to how it should be.
The importance of timing and shape with oval chainrings
The oval chainring movement across all cycling disciplines is growing rapidly, led by absoluteBLACK, the world leaders in this important product category.
However, not all oval chainrings share the same performance characteristics as absoluteBLACK. The 'clocking' (timing) and shape of the oval are the most crucial parts of any oval chainring design, absoluteBLACK spent three years in design development and have perfected both timing and shape design elements - ensuring the ride quality of absoluteBLACK oval ring will be different and superior to ovals from other brands (as many abosluteBLACK customers already realised).
Where most other brands retain the same timing (position of the crank arm relative to the oval) and shape of the oval across all their sizes - because it's cheaper and less time consuming. absoluteBLACK believe that each different size ring requires a bespoke, optimised, perfect pedalling solution. So that is what we do - for every chainring absoluteBLACK make. For example, the smaller the chainring size, the bigger the ovality has to be to help climb steeper hills more effectively. We keep our exact Patent Pending data a secret, to ensure we get the best possible absoluteBLACK advantage over other brands, and you get the best possible ride experience.
Our longterm belief in oval and development of our design, has led absoluteBLACK to become the most commercially successful oval chainring product in the world. So keep in mind that not every oval chainring is equal to an absoluteBLACK.