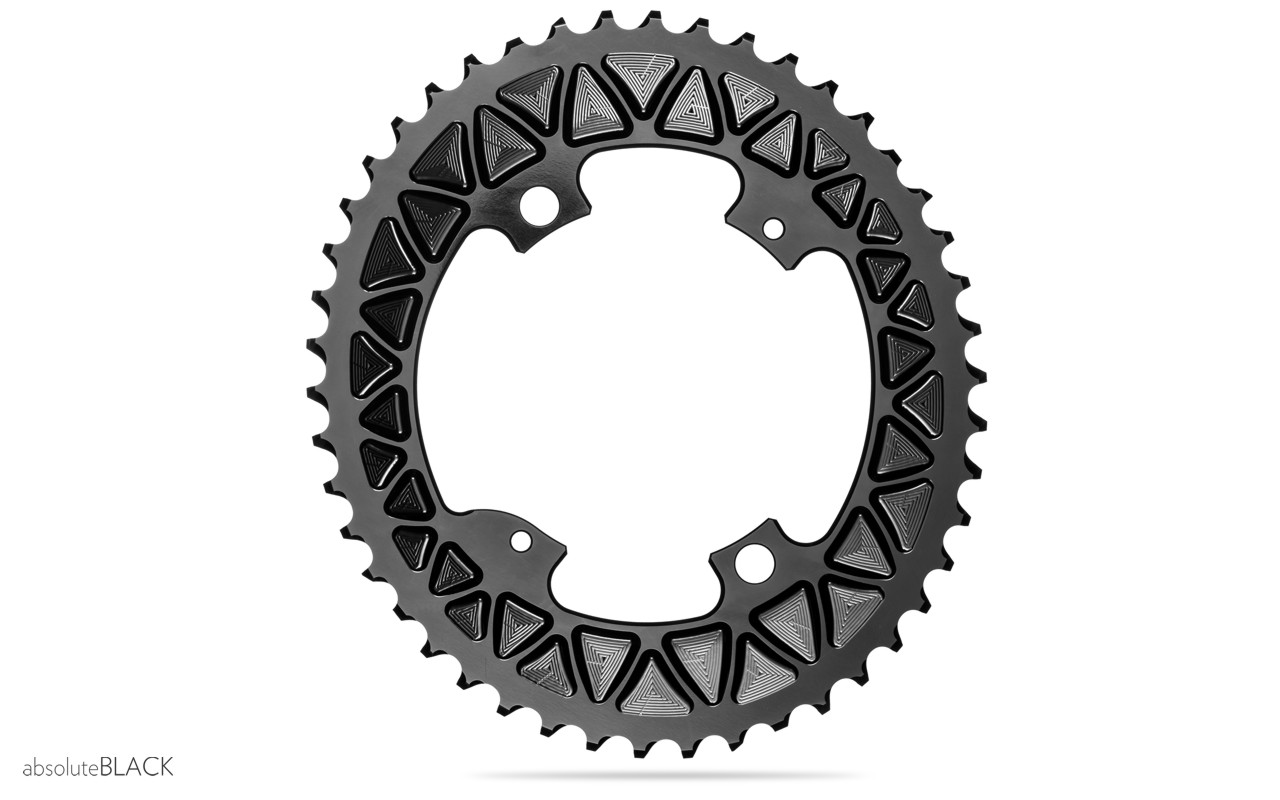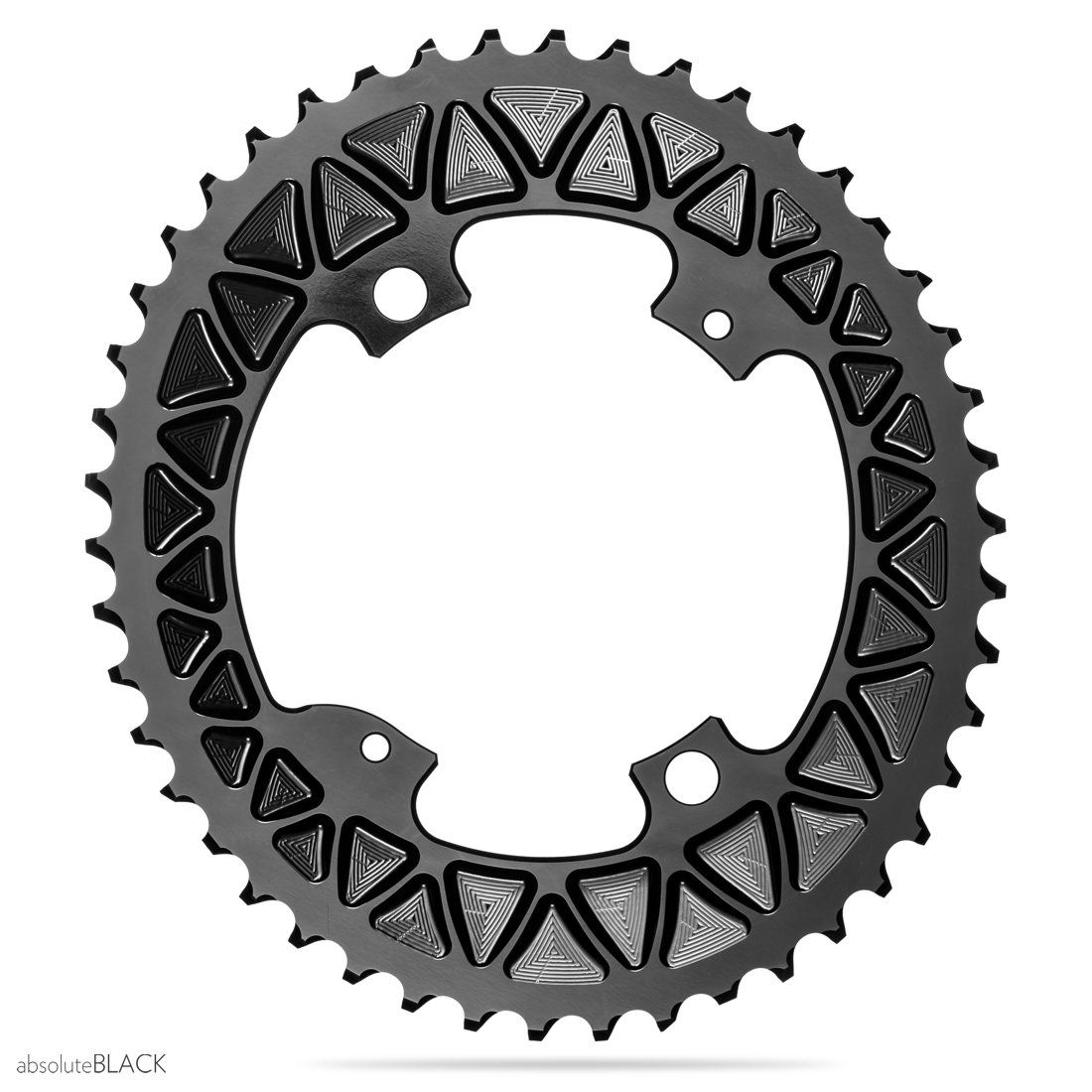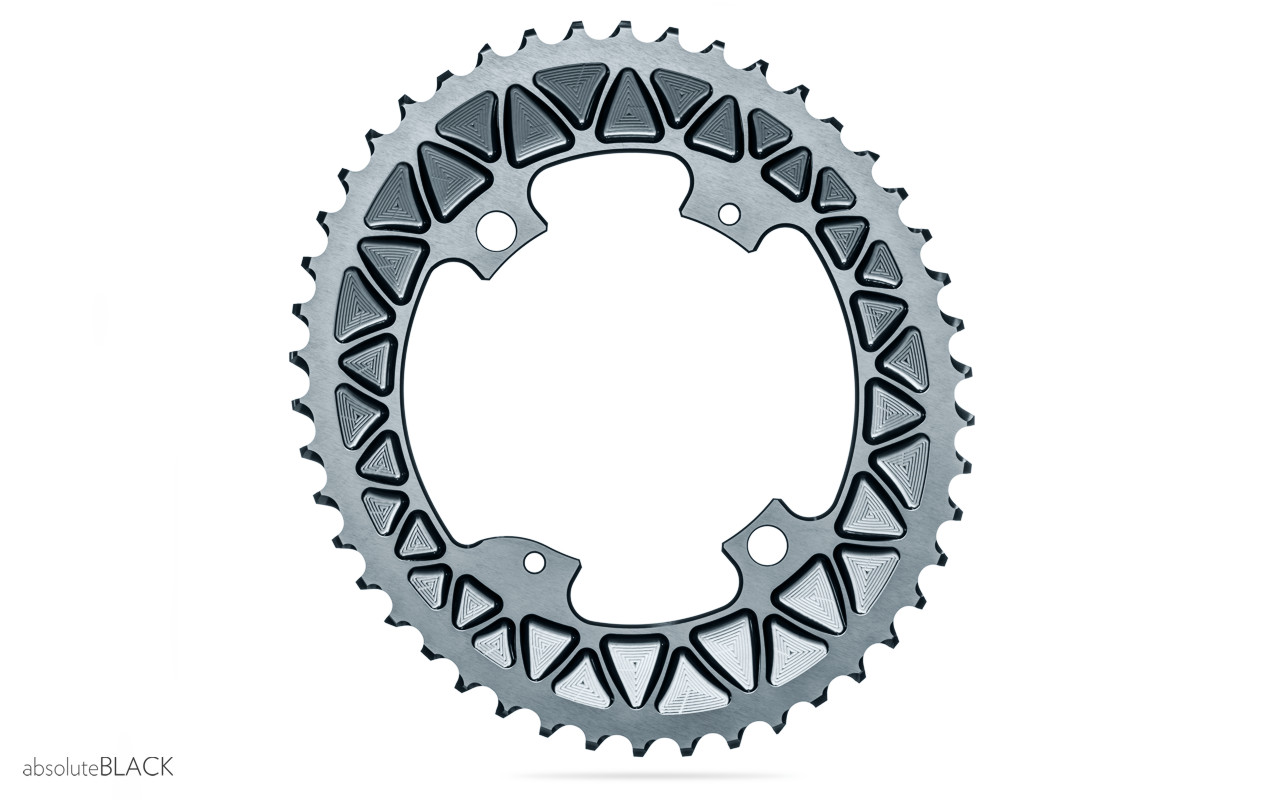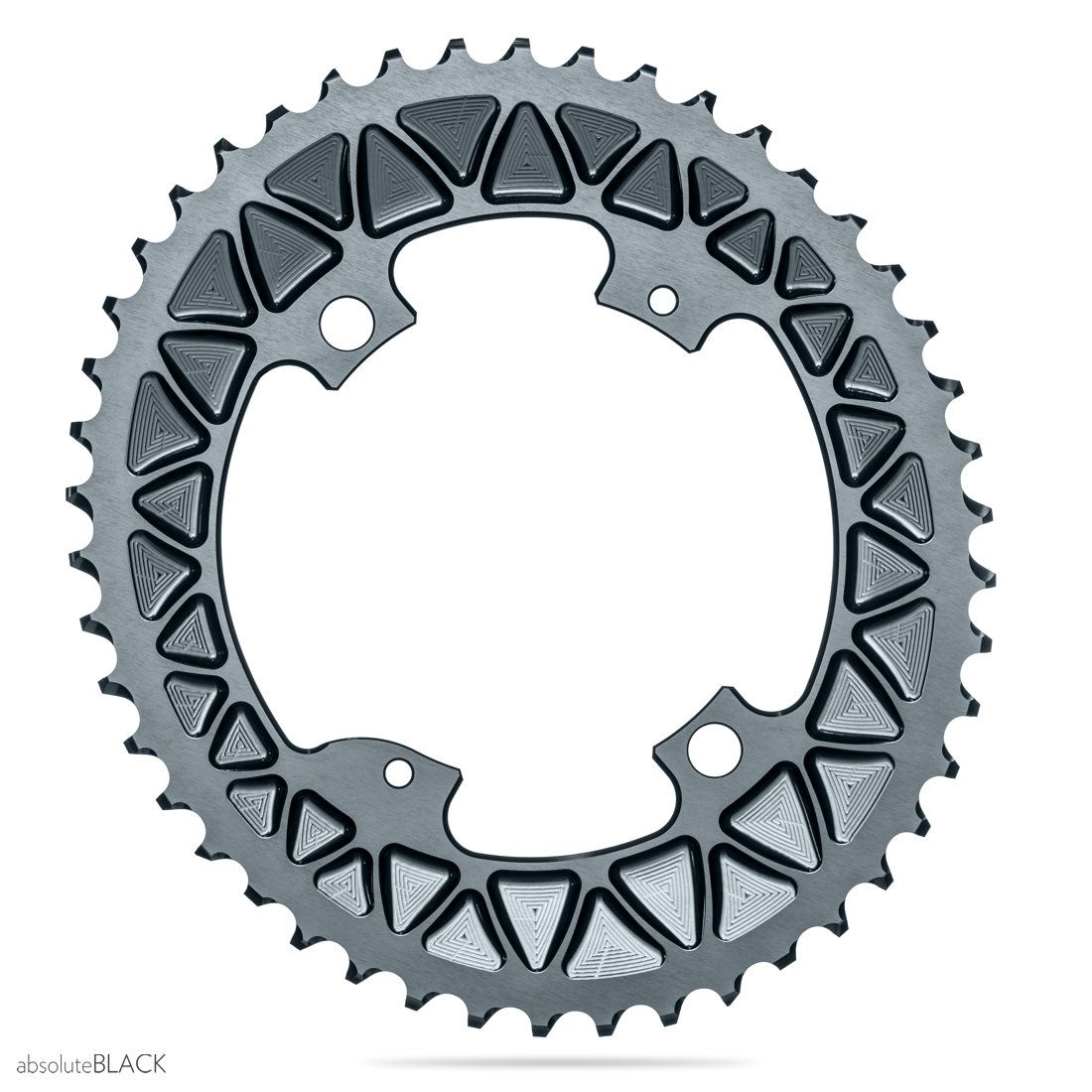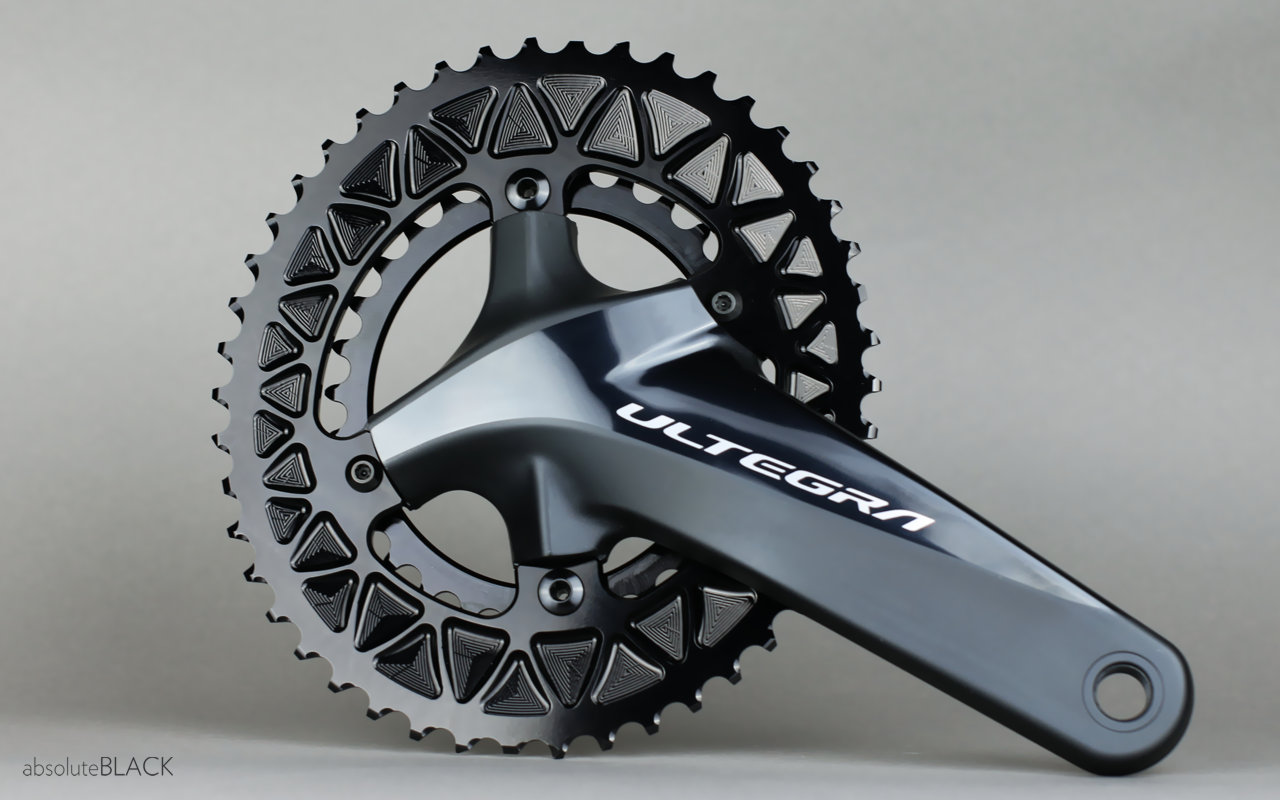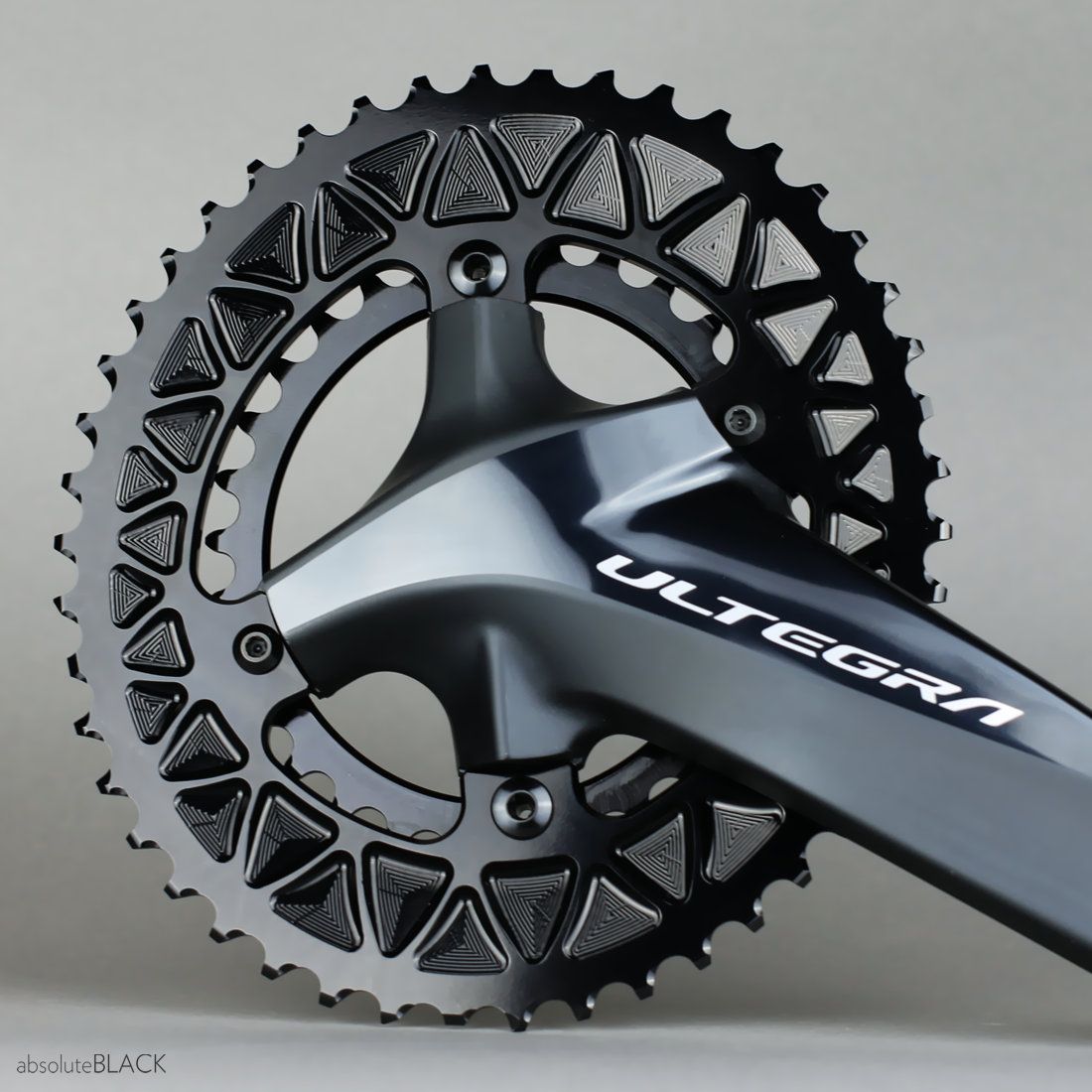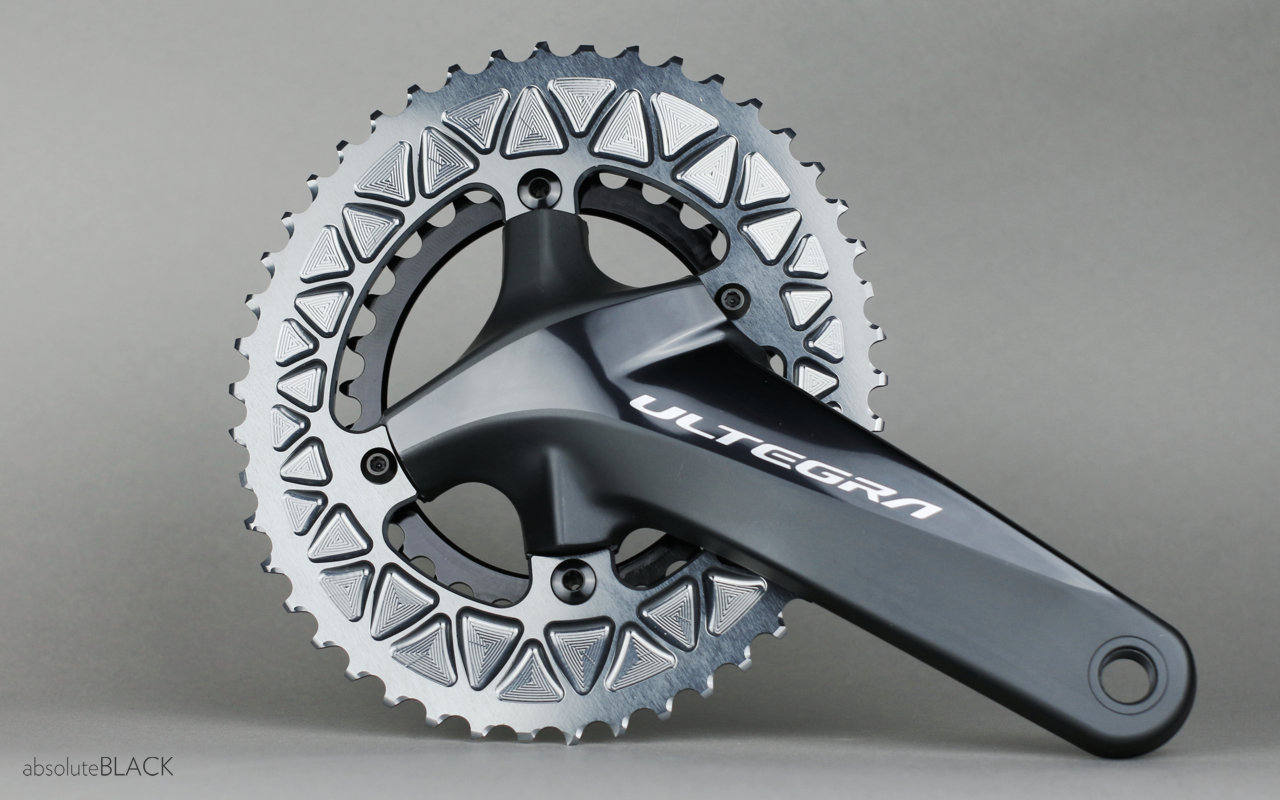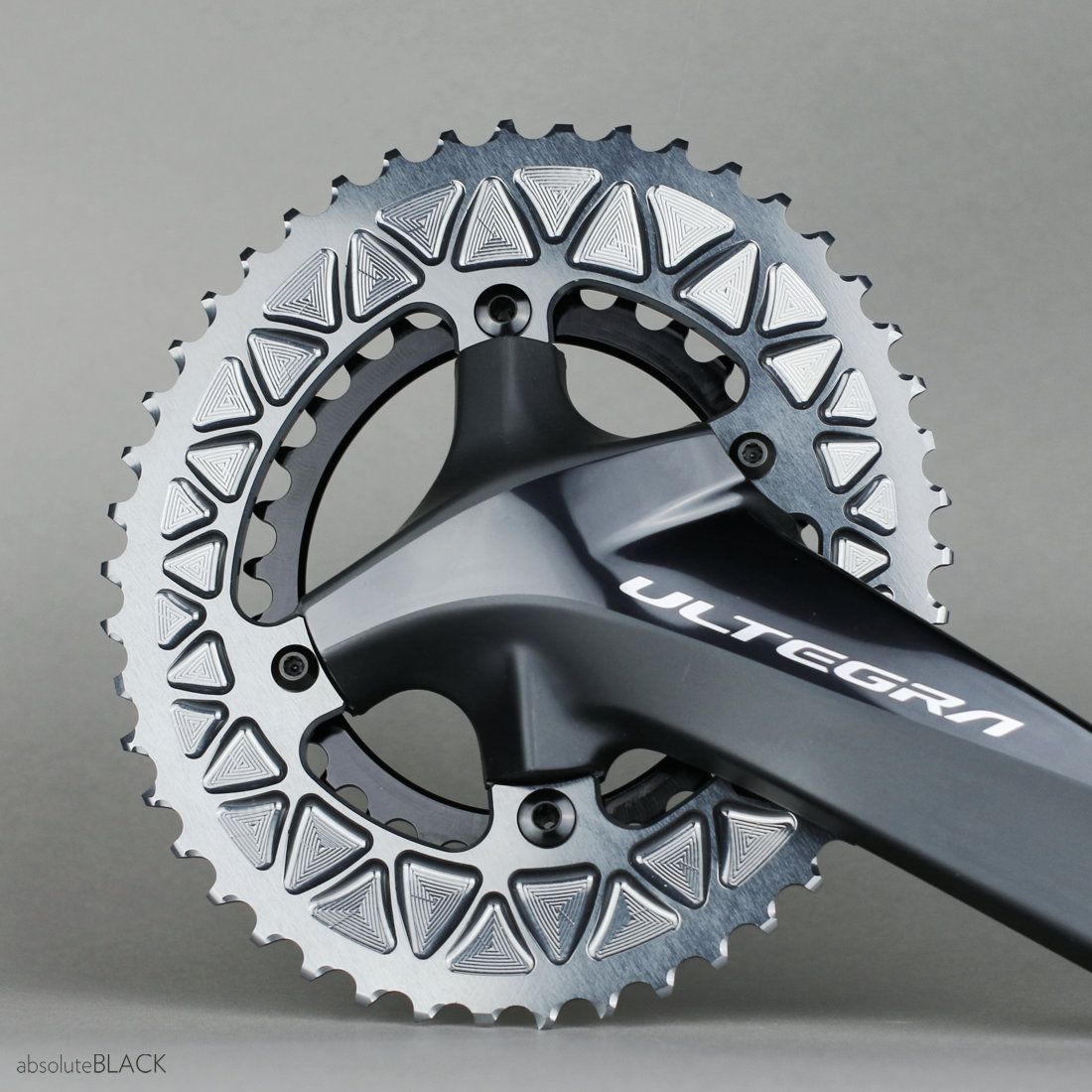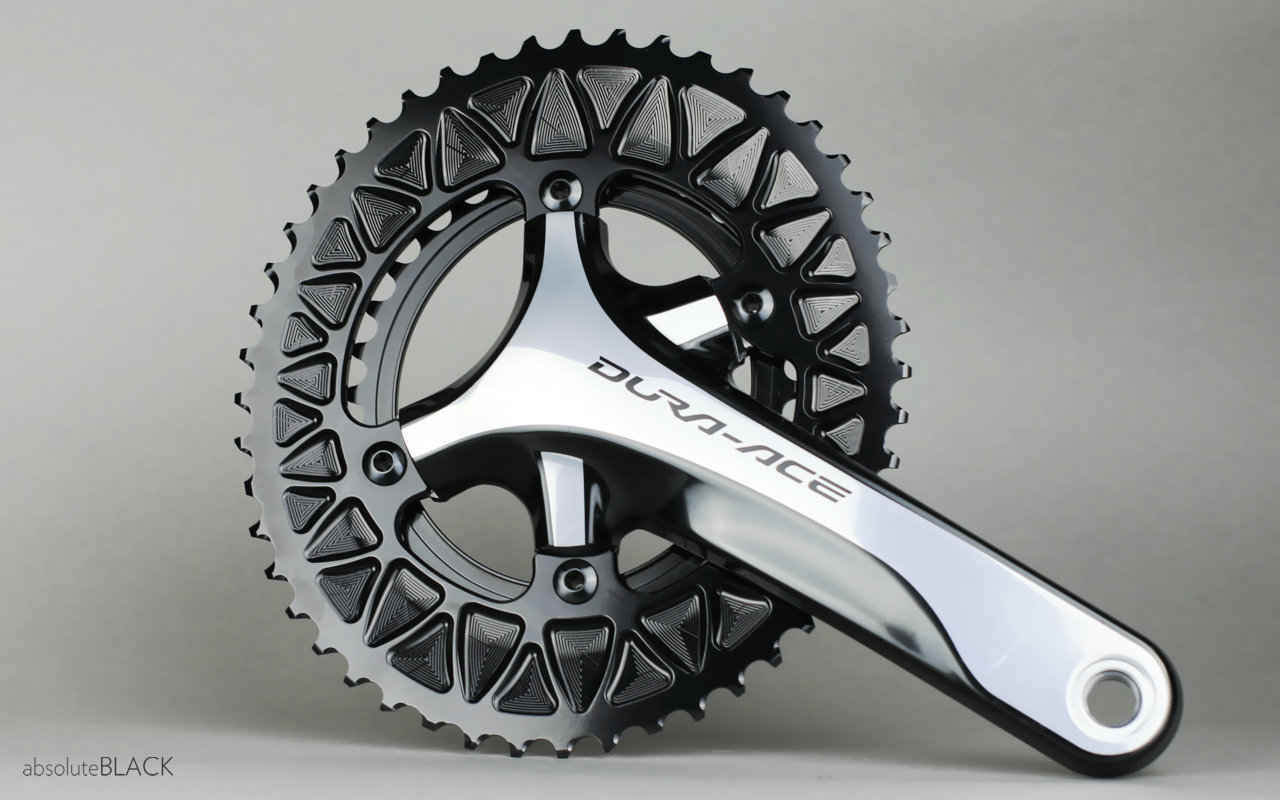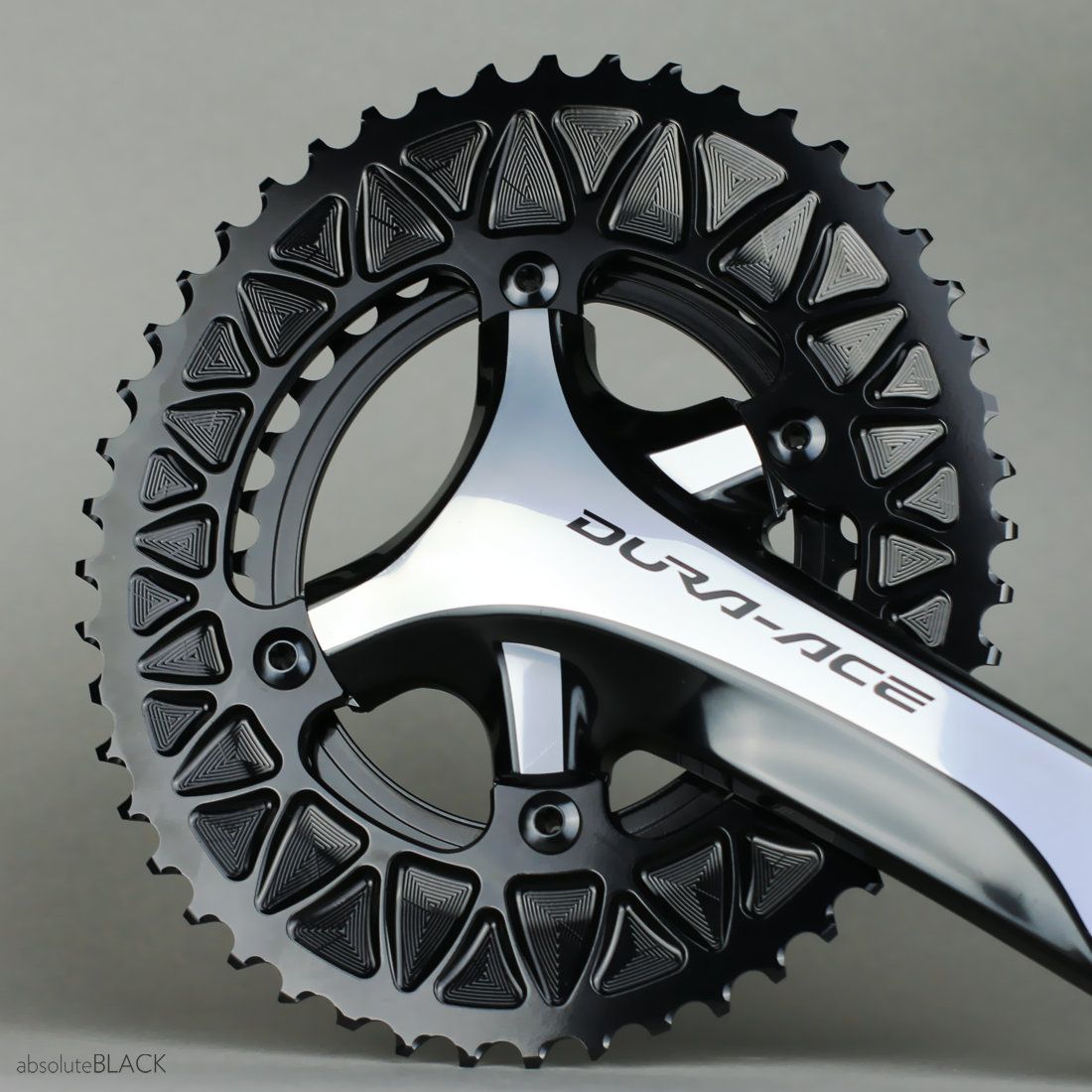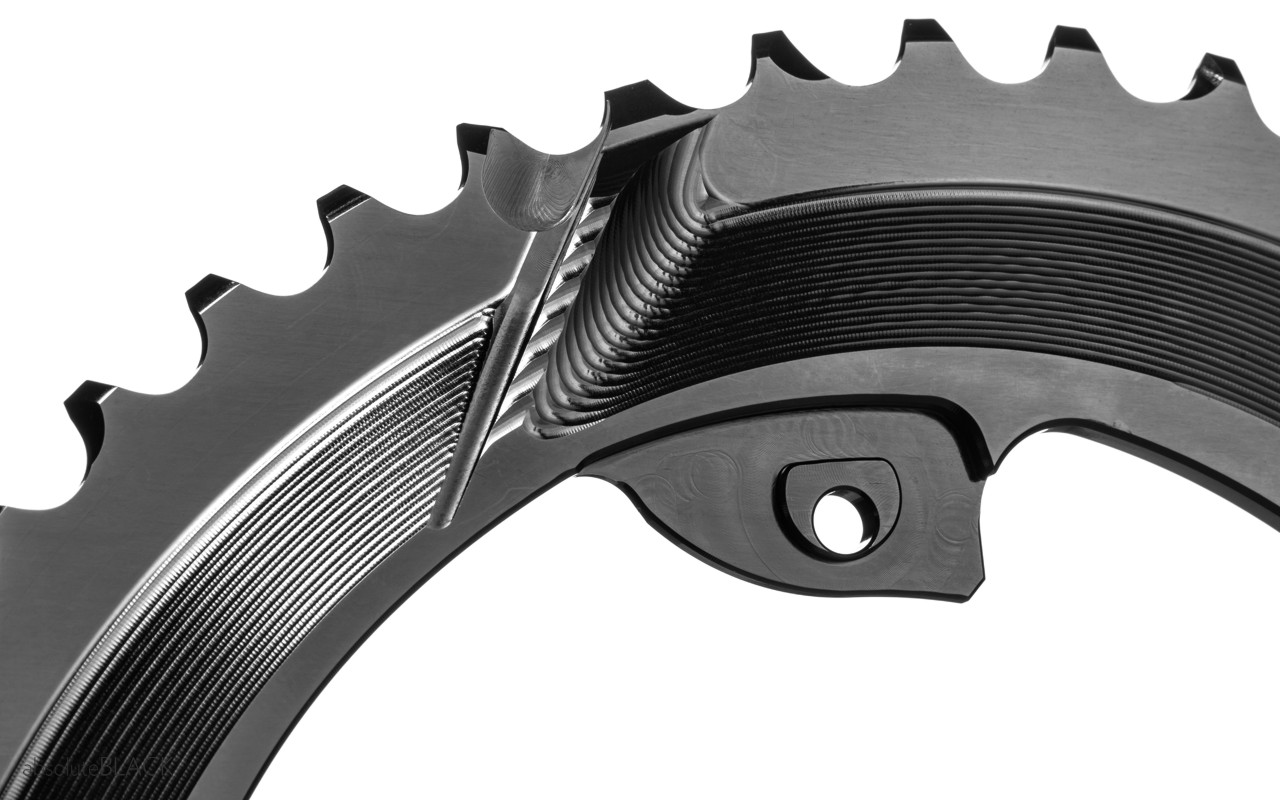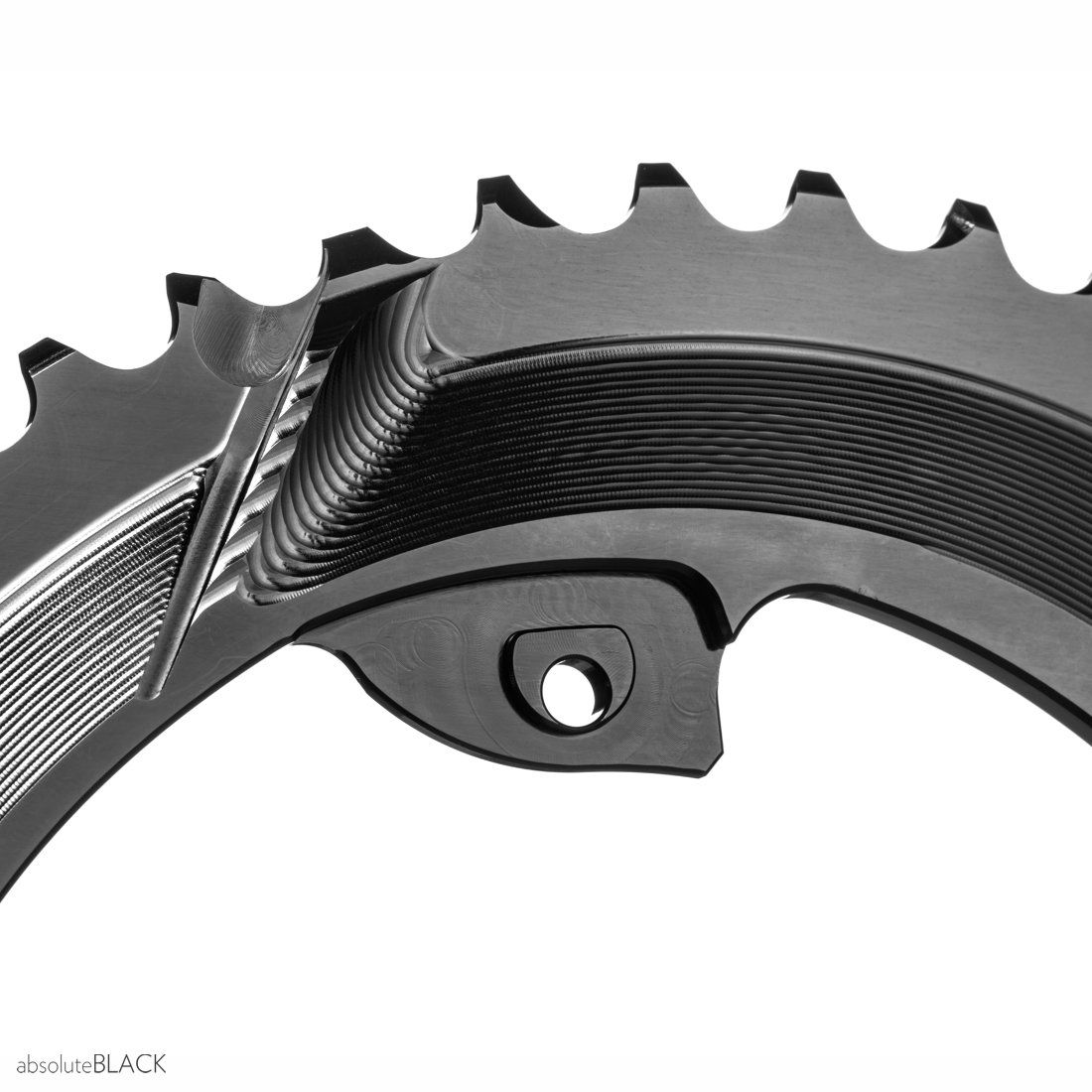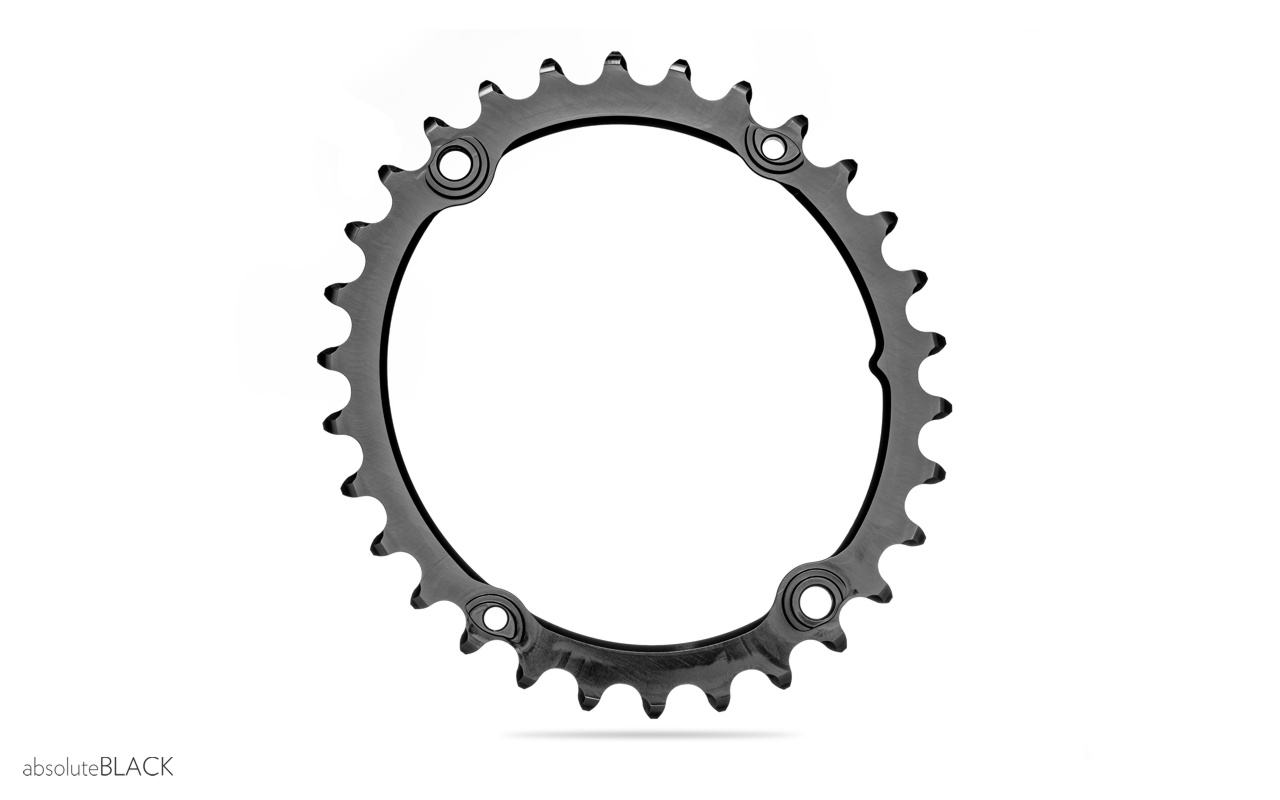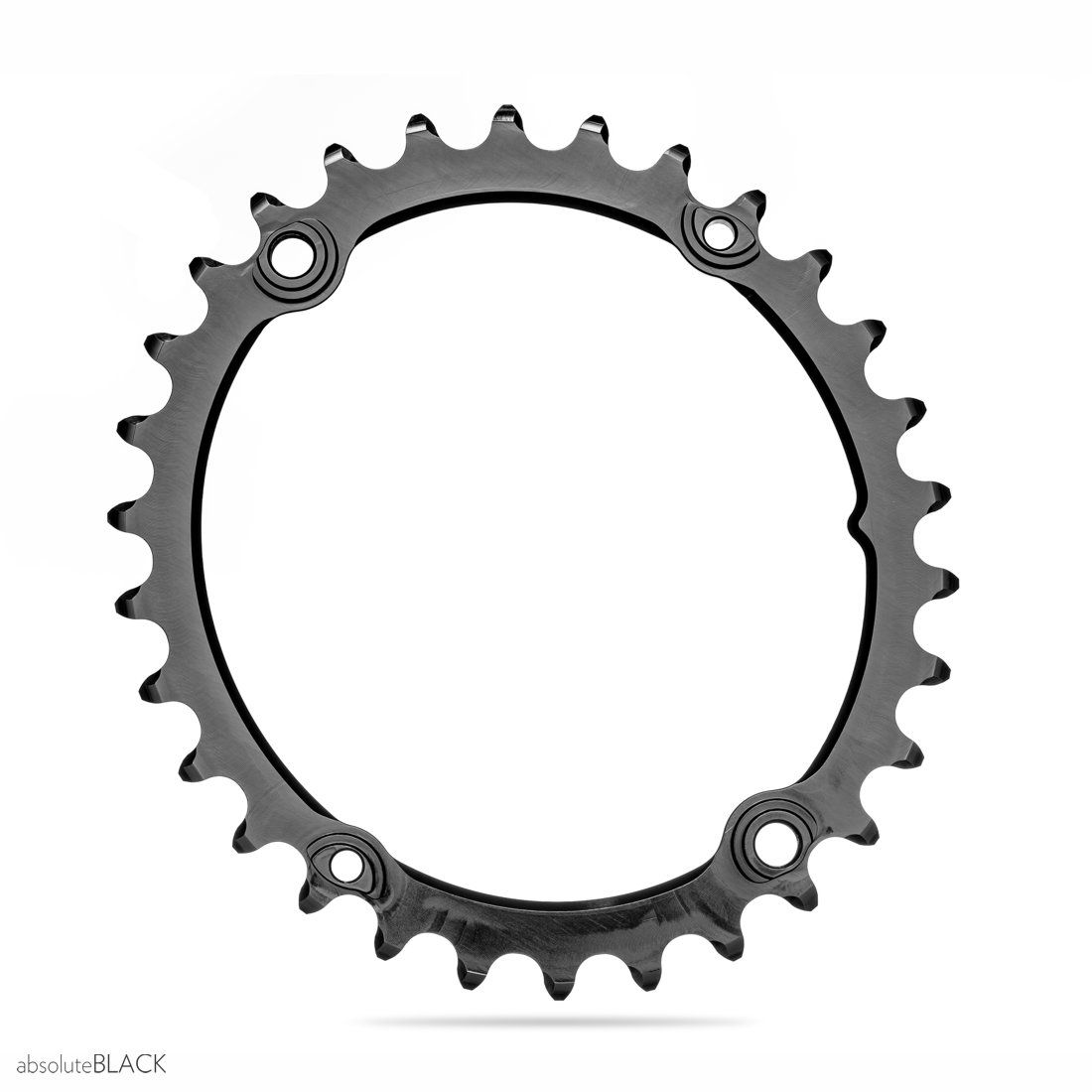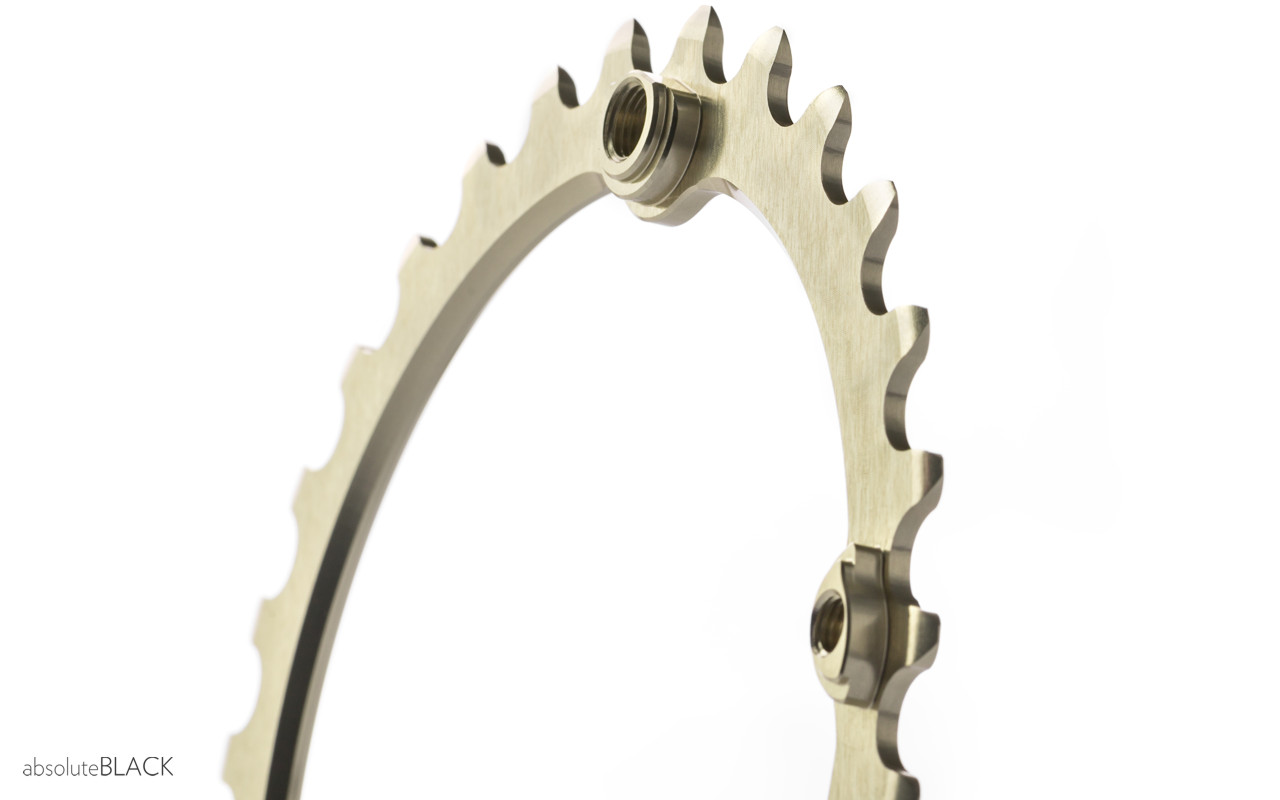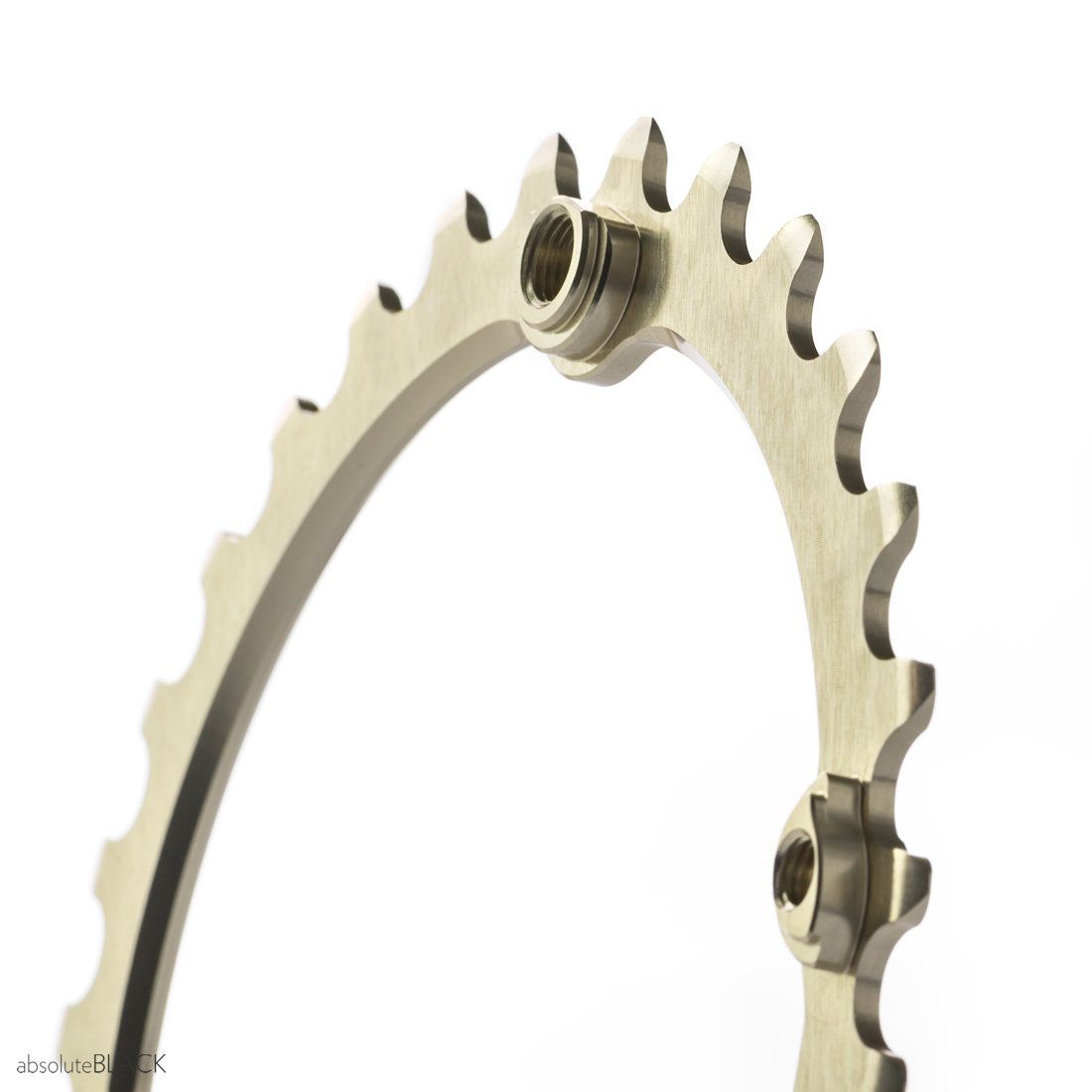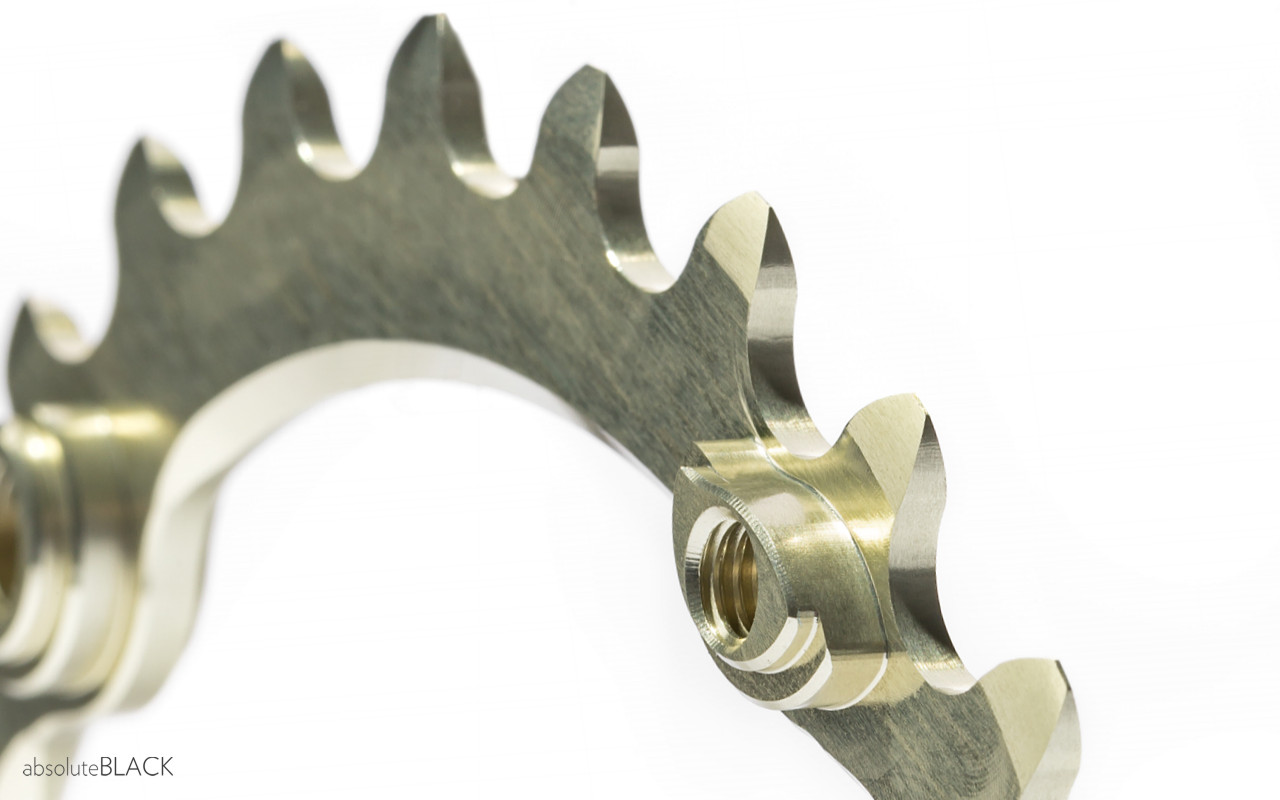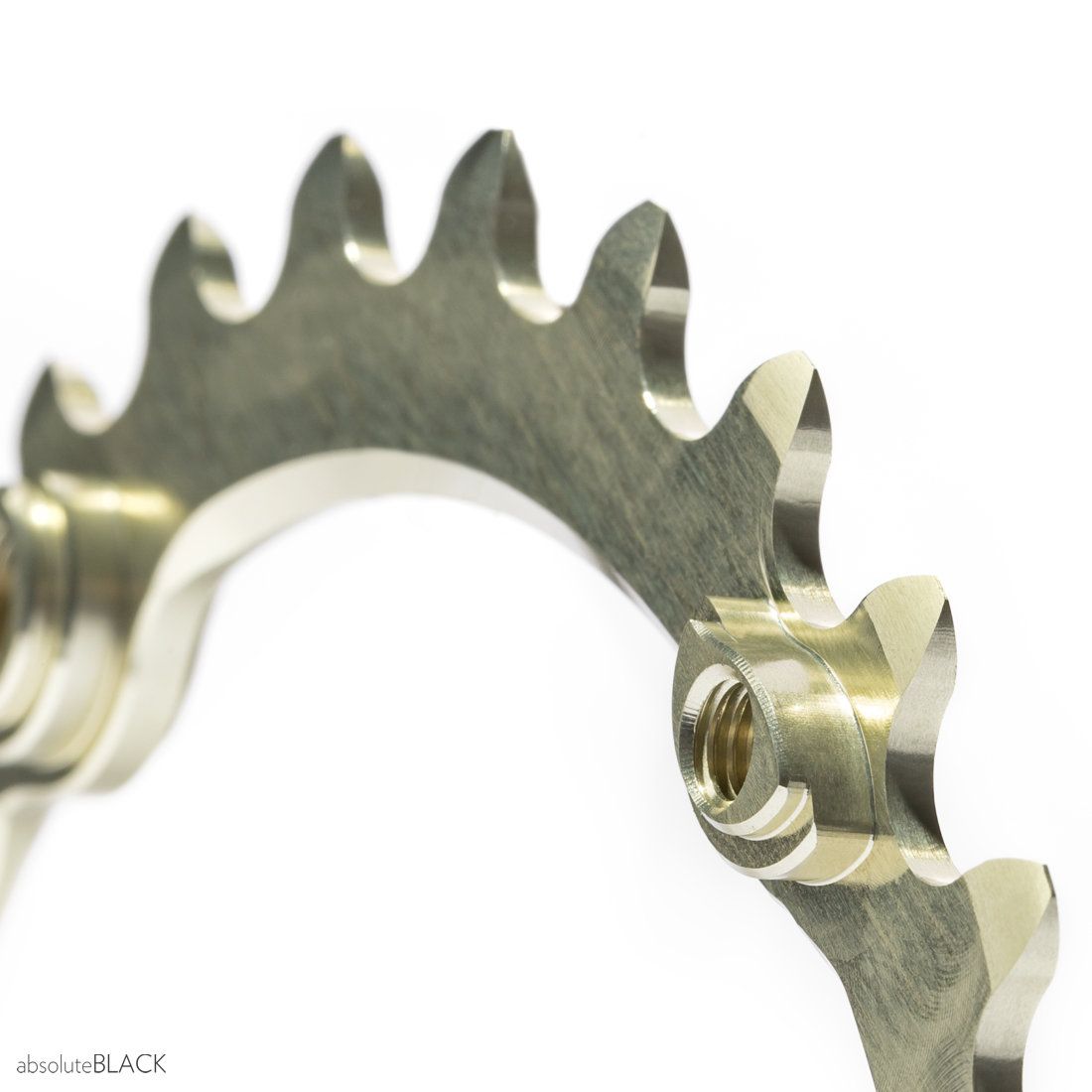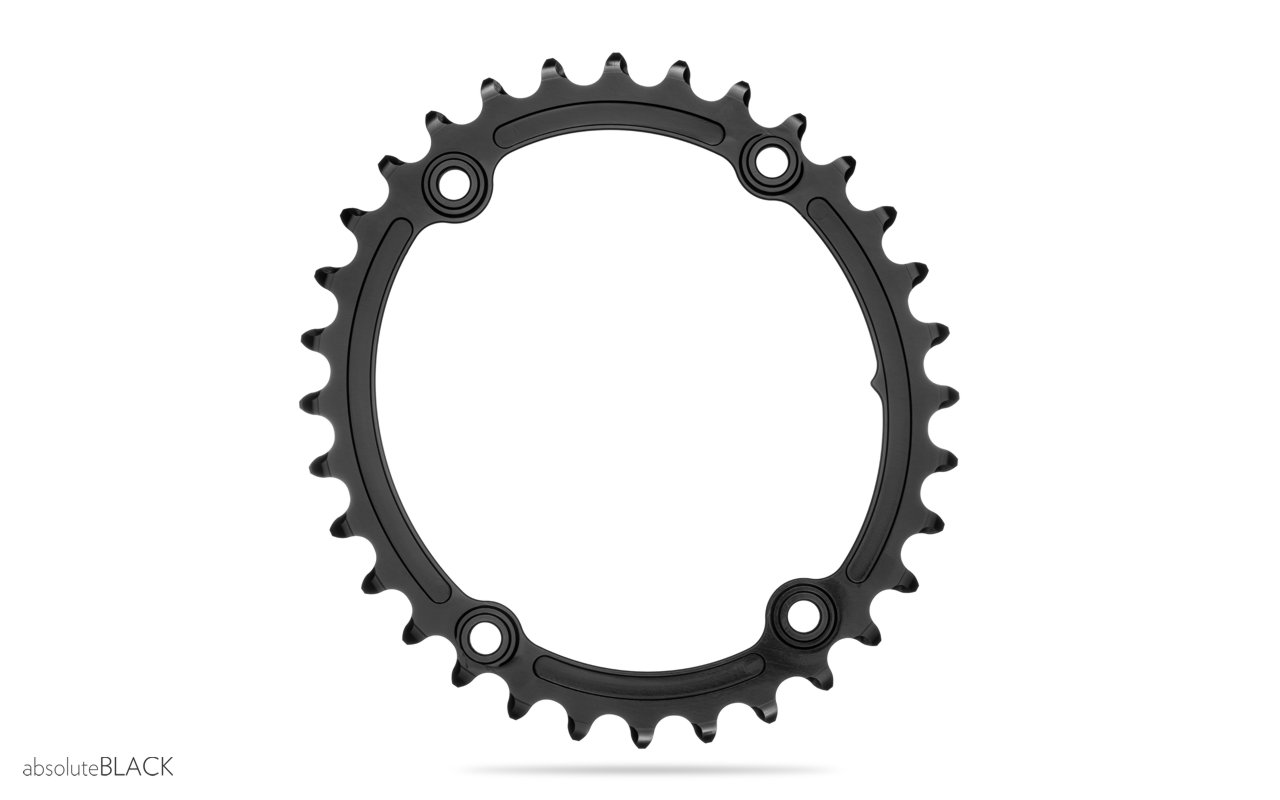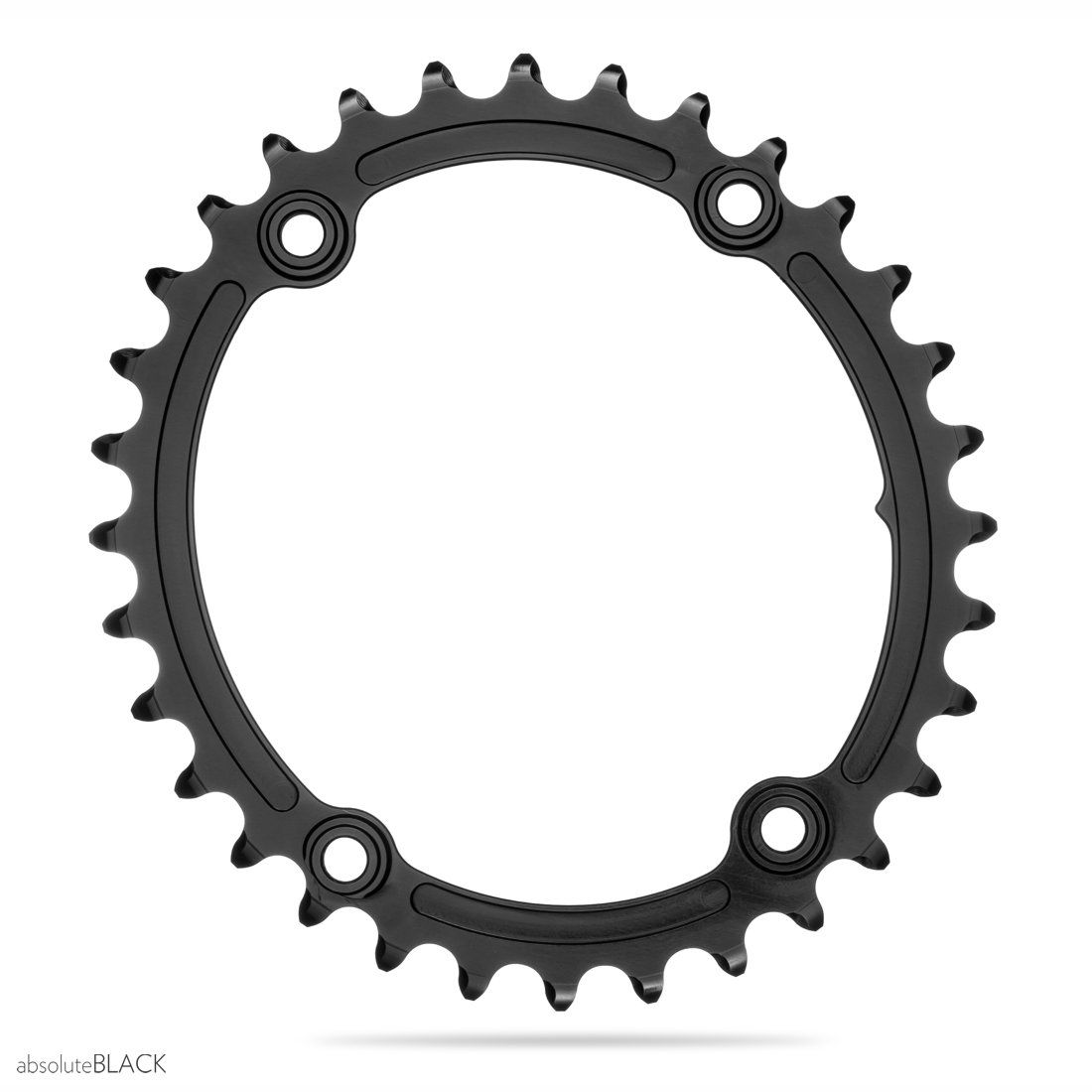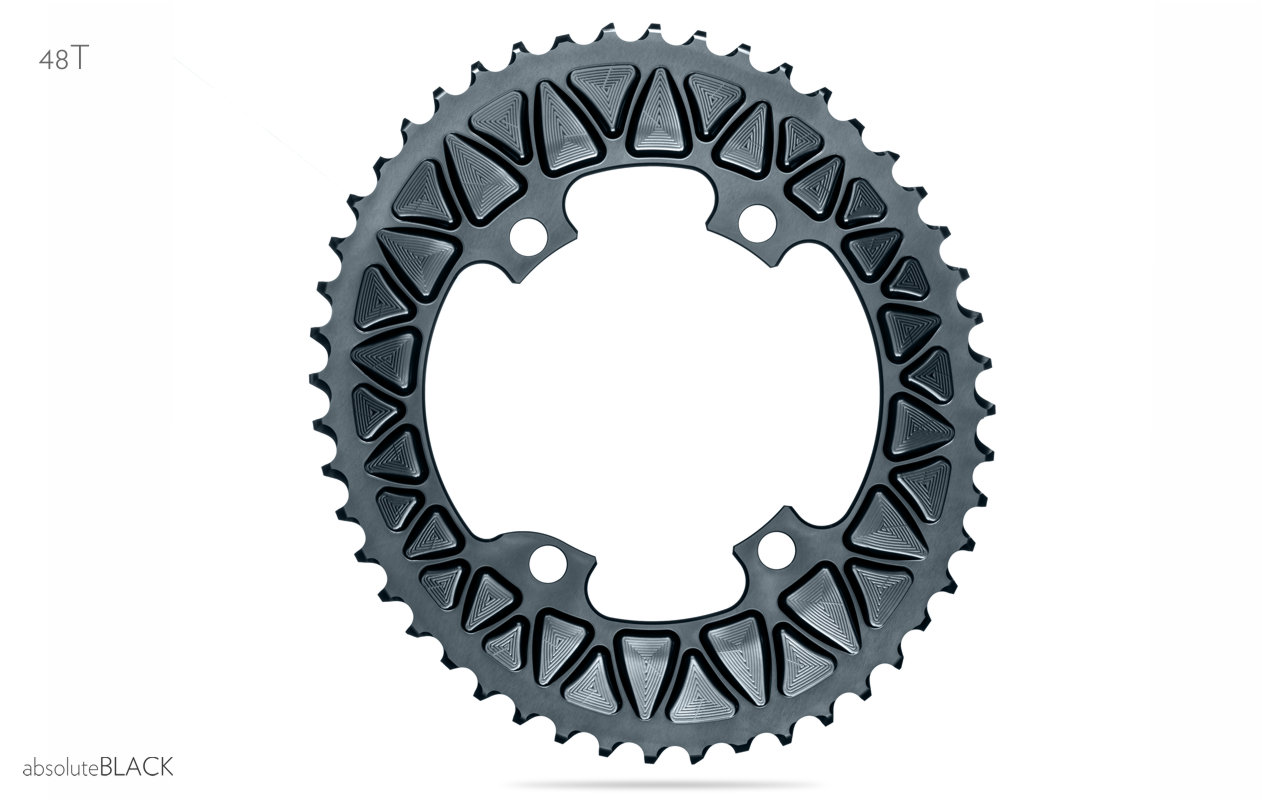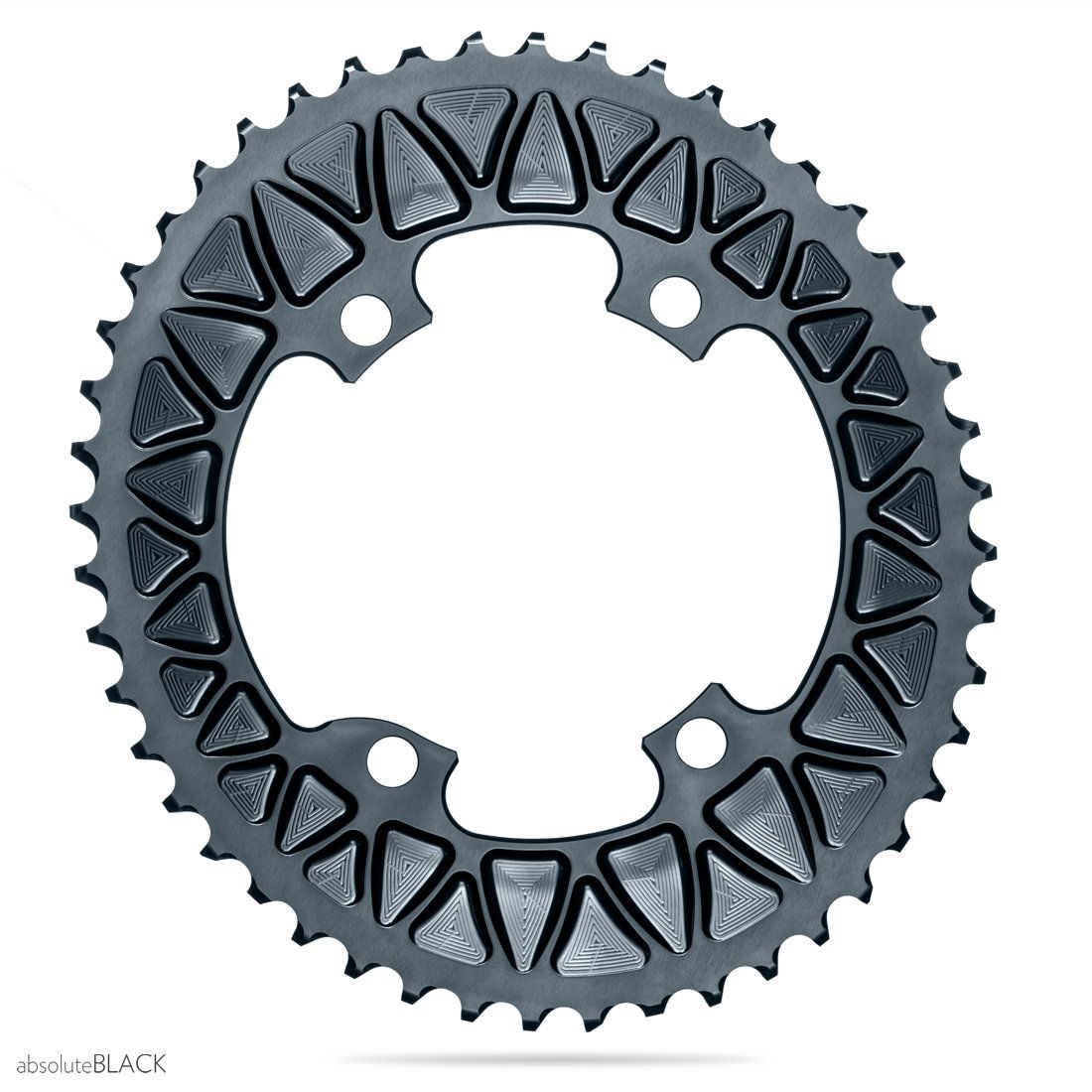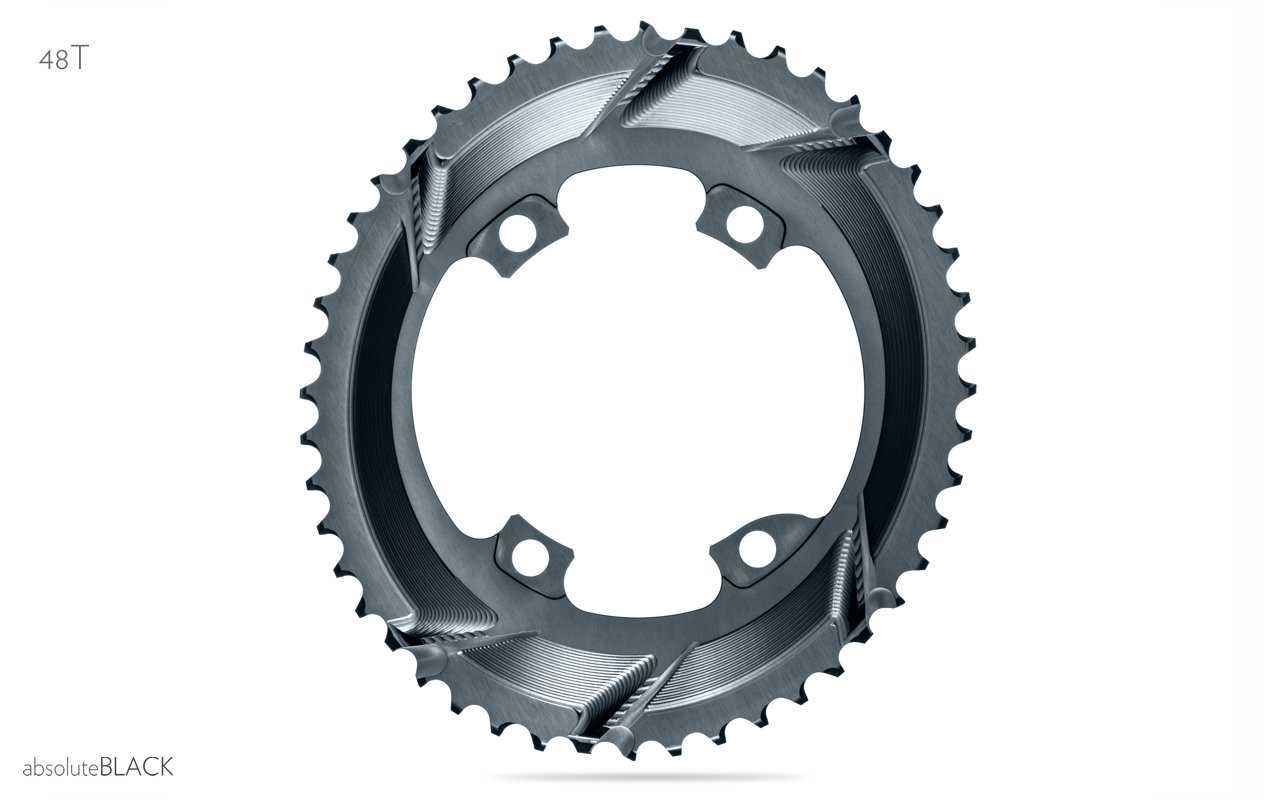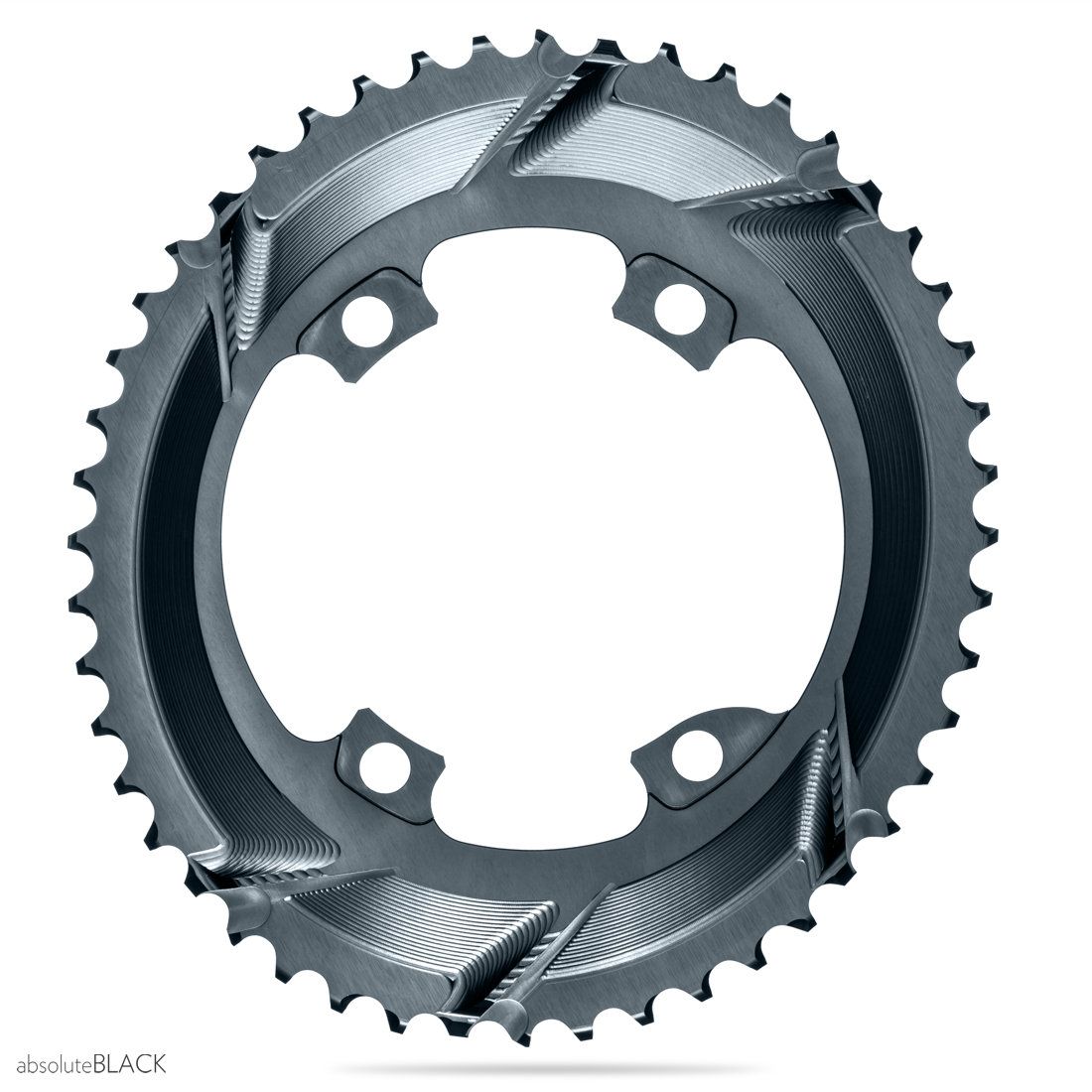 Premium OVAL SUB-COMPACT 110/4 bcd, 48/32T & 46/30T chainrings
Availability
Don't wait, order now.
Order ONLY 46+30 OR 48+32. Don't order spare bolts.
Thanks for your rating.

Do you like this product? Share it with your friends!
absoluteBLACK Premium Road / Gravel 110/4 oval chainrings in Sub-compact (super compact) sizes to improve your climbing and cadence. Increased Cadence is key to reducing perceived effort . With 48/32T and 46/30T crankset chainrings you can ride anywhere and climb anything. Alpine climbs will never be that difficult anymore. These special super compact chainrings are designed for Shimano 110/4bcd cranks making absoluteBLACK the only company on the market offering such sizes. 30 and 32T chainrings allow you to climb on your own terms with improved cadence and efficiency. It is the most Premium oval chainring on the market with scientifically proven performance gains.
Just 3 hours in and I love it
" After 3 hours of riding I think I'll never change for round chainring. I'm not faster but i can feel much comfortable riding and linear effort. "
Impressed
"Initially, reluctant. However, after month of riding I am very impressed with the power distribution and no knee pain. AB undoubtable got it nailed. You won't even know your are riding an OVAL after 15 minutes time."
I love how well they shifting
" I'm absolutely impressed how well they shift, which was my biggest fear."
Smooth ride and easy on the knees
" I'll never go back to round and will order one for each of my bikes. Super smooth, eased my knee pain, and has helped my climbs ten fold"
Skeptical at first but a complete convert now
" I was quite skeptical until a friend of mine got AB oval rings. He was blown away with how good they were so I got some too and have to say I'm absolutely delighted."
Improved my ride
"I particularly notice the difference climbing. Just seems to be easier and I feel like I'm turning circles rather than 'mashing'."
Size (Mass +/-1g):

30T (27g), 32T (30g), 46T (99g), 48T (110g)

Color

Black, Grey, (inner ring and bolts in black only)

Compatibility

Shimano Dura-Ace 9100, R9120, R9150 & R9170 Di2, Ultegra 8000, R8020, R8050 & 8070 Di2., 105 R7000, R7020, R7070, Dura-Ace 9000 & Di2, Ultegra 6800 & Di2, Shimano 105 5800 , Tiagra 4700* (*requires modification -contact us); 10 / 11spd compatible. Not compatible with Power2max. (please refer to section 'IMPORTANT' for exceptions and more information)

BOLTS

Special bolts are included with 30T (2xM5 TI / 2xM7 AL)

Special bolts are included with 32T (4xM7 AL)

Material & Finish

cnc machined 7075 Txxx Aluminum. Long-lasting construction. Type II anodizing

Ovality

Optimized to each size separately. 30T- 9% ; 32T - 8% ; 46/48T - 10-11.2% ; Timing of 108 -110.5° after TDC (top dead center) - Ideal for climbing. Patent Pending
IMPORTANT

Our Sub Compacts chainrings are not compatible with certain power meters which have circular spider design (some Quarq models, Power2Max, etc…) If you are not sure about the compatibility of your power meter, please contact our customer service

Our Sub Compact chainrings only work in predefined size combinations. When ordering add 30t and 46t, or 32t and 48t chainrings to your basket or a set. Mounting bolts are included in the price of the small ring.

Due to very special 2.5mm offset construction of BOTH chainrings towards the frame and custom bolts:

*30T can only work with 46T and special bolt set 46/30. (bolts included with small ring)

*32T can only work with 48T and special bolt set 48/32. (bolts included with small ring)

*No other combination or mix of rings will work. Due to special mounting construction, aesthetic bolt covers are not offered for this design

*Absolute Black always recommends using a new chain when fitting new chainrings.

*SRAM Yaw front derailleur compatibility – Due to the construction of SRAM Yaw front derailleurs, our Sub Compact chainrings are not compatible with them. If you replace your Yaw front derailleur with a Shimano equivalent (there are no indexing issues between Shimano FD and SRAM shift levers) you will be able to use our Sub Compact chainrings.
SPEED AT CADENCE CALCULATION

The absoluteBLACK Sub Compact Oval 46T and 48T rings are large enough to reach comparable flatland speeds as their larger counterparts. This calculation shows gear combinations at 90rpm cadence, and 700c x 25mm tire.

* 46x11T combination is minimally faster than 50x12T. This is 47.5km/h (29.5mph) and is faster than 52x13T! At 100rpm it increases to 53km/h (32.9mph).

* 48x11T combination is minimally faster than 52x12T. This is 49.7km/h (30.9mph) and is faster than 53x13T! At 100rpm it increases to 55km/h (34.3mph).

As seen from the examples above absoluteBLACK Sub Compact Oval Chainrings are more than capable of reaching high top speeds when used with 11T cog. But where absoluteBLACK Sub Compact rings are in a league of their own is the small 30T and 32T chainring. They make climbing easier and exceptionally comfortable, but still retain high top speeds with 46T and 48T big chainring.
Advantages of Absolute Black sub-compact Oval chainrings:

* 30 and 32T chainrings allow you to climb on your own terms with improved cadence and efficiency
* One of a kind special oval shape that helps you climb easier and faster (Patent Pending)
* No more mashing on long climbs and wishing for bigger cassette.
*Have you ever had to walk the climb on sportive race? These rings will save you from it.
* 46/11 or 48/11 is still a big gear to push on the flat. For your daily ride you most likely don't need more
*Your pedaling will feel smoother
*AB oval reduces stress on knees and helps your legs remain fresher for longer
*You will be able to maintain better cadence while climbing
*Reduces possibility of leg cramps
How to mount super compact 46/30T & 48/32T 110/4 Oval chainrings:

First, you need to remove your crank from your bike. Once removed, unscrew the 4 bolts that hold two chainrings together with a T-30 torx key. Remove both original rings.

for 46/30T - Start by placing big chainring on the crank. There is only one way to do it. Next locate triangular mark on inner circumference on the small chainring and make sure it will sit behind the crank. Small chainring has also integrated spacers on one side. Those spacers need to enter into the crank mounting holes. 30T chainring is provided with 2x M5 bolts (Torx T-25) and 2x M7 bolts (torx T-30). Lock both chainrings in place using provided bolts and torque M5 to 4-5Nm and M7 to 5-7Nm.

for 48/32T - Same procedure applies except that 32T chainring comes with 4x M7 bolts (torx T-30) .





How to adjust front derailleur with absluteBLACK sub compact 46/30T chainrings:




How to adjust front derailleur with absluteBLACK sub compact 48/32T chainrings:




Cranks visible on the photos are not included to the purchased chainrings.
Design is protected by patent EP3501963
All Absolute Black products are designed in UK and manufactured in Poland (EU) to the highest standards of quality.
Share your Oval chainring photos with us on Instagram: #OvalThis #absoluteBLACK #OVALREVOLUTION