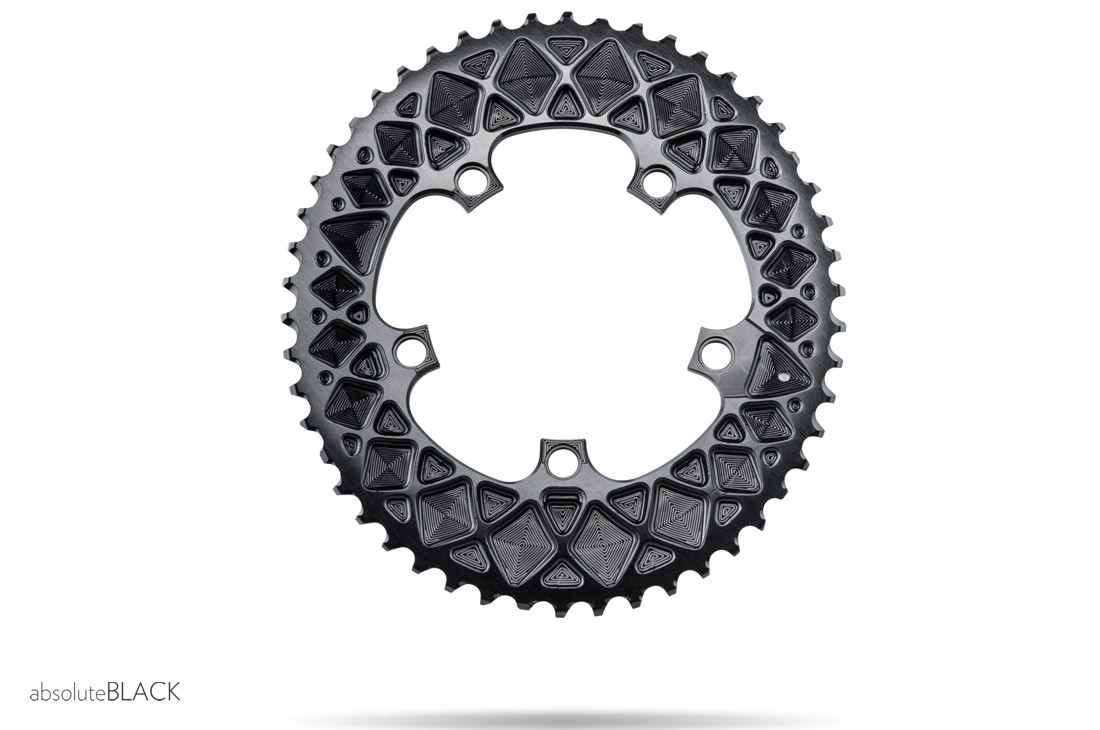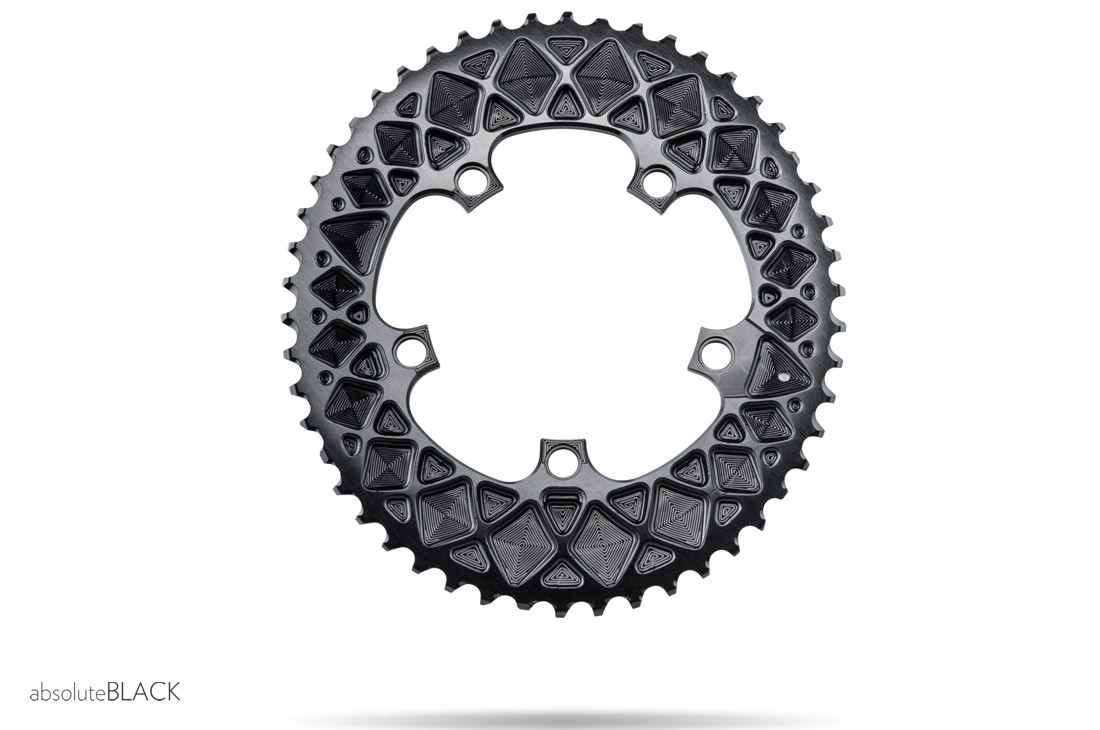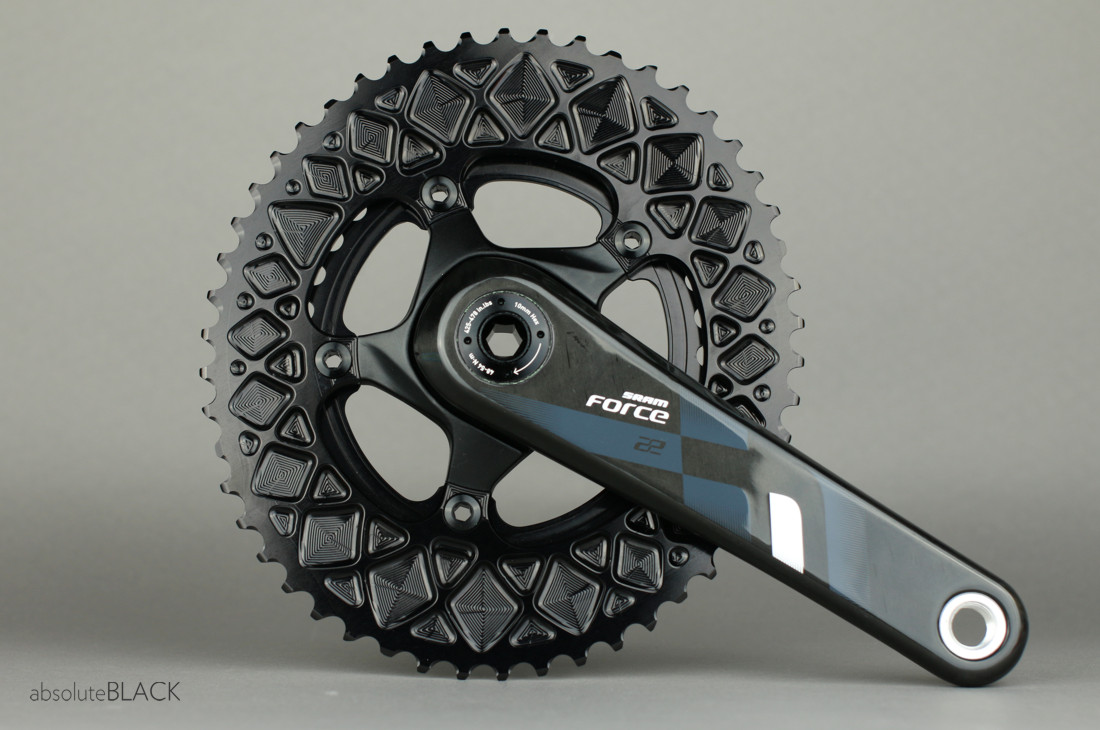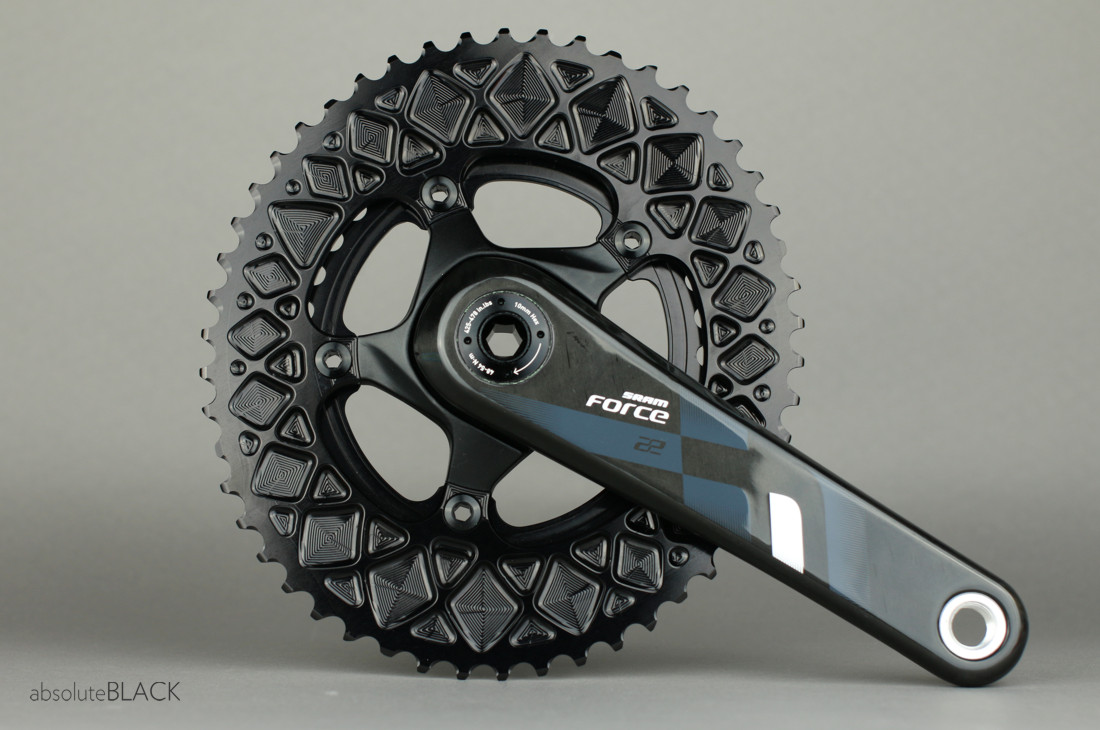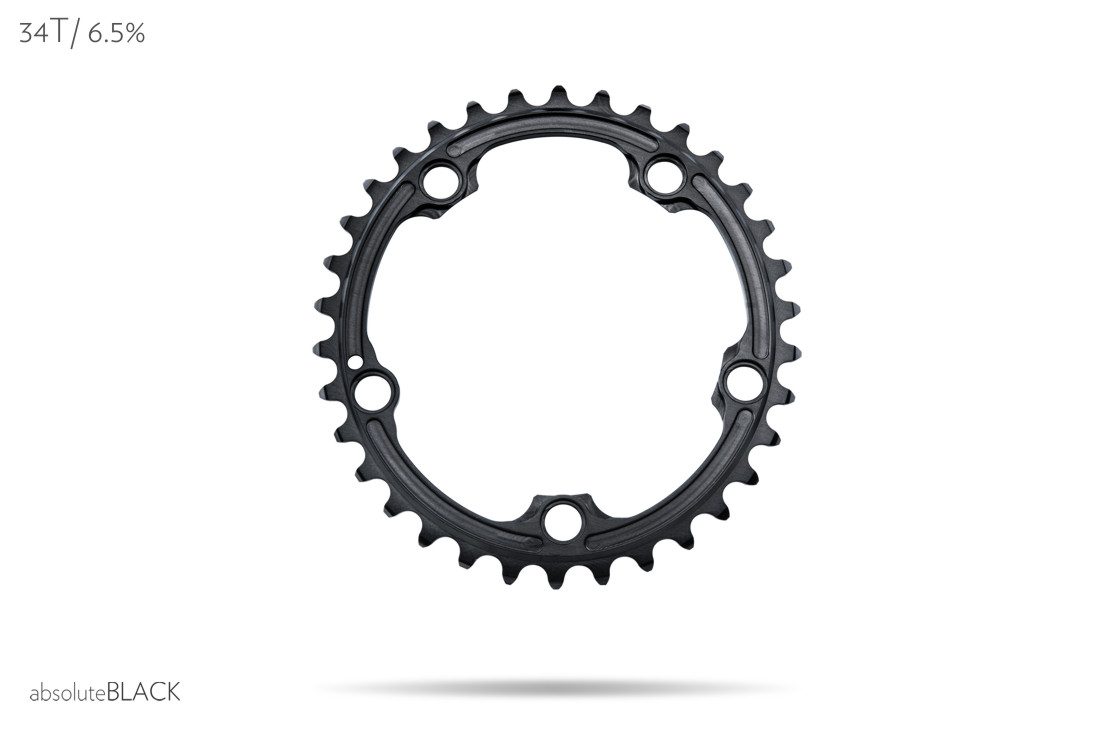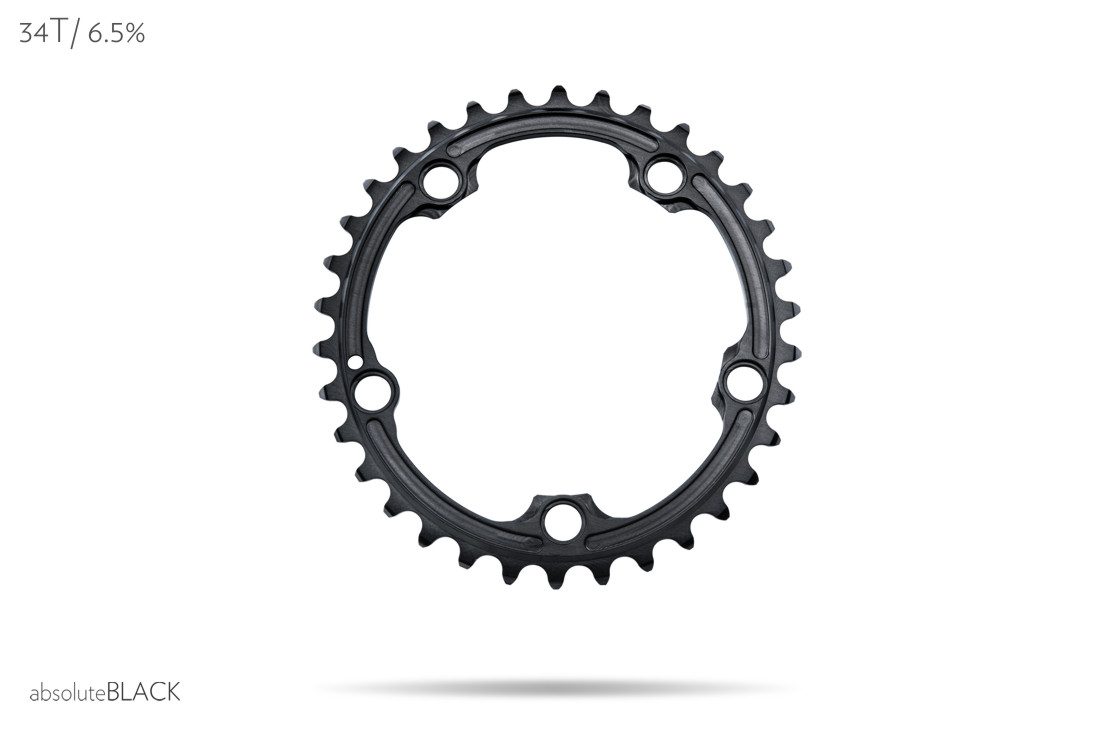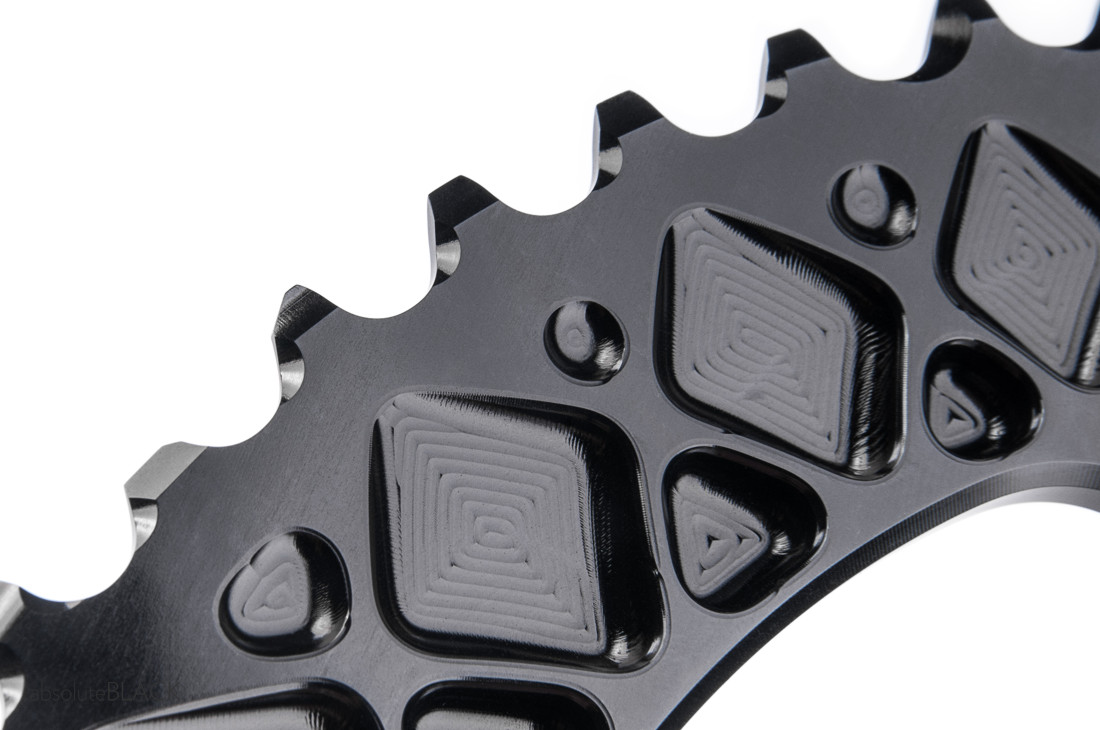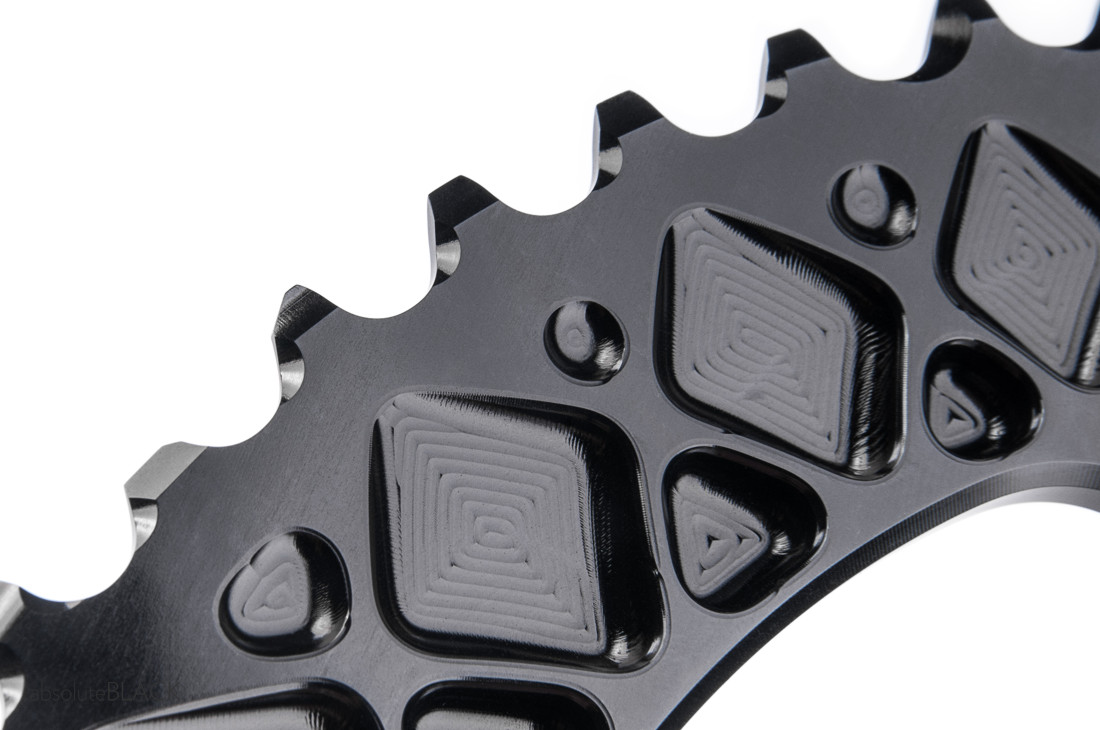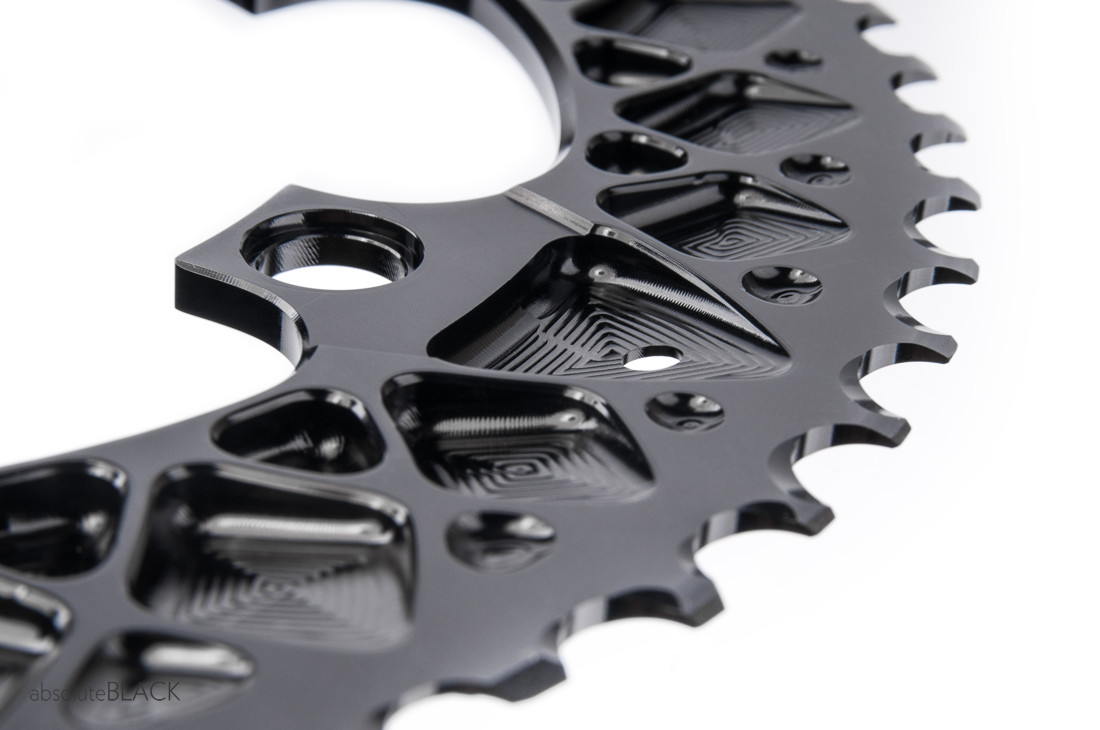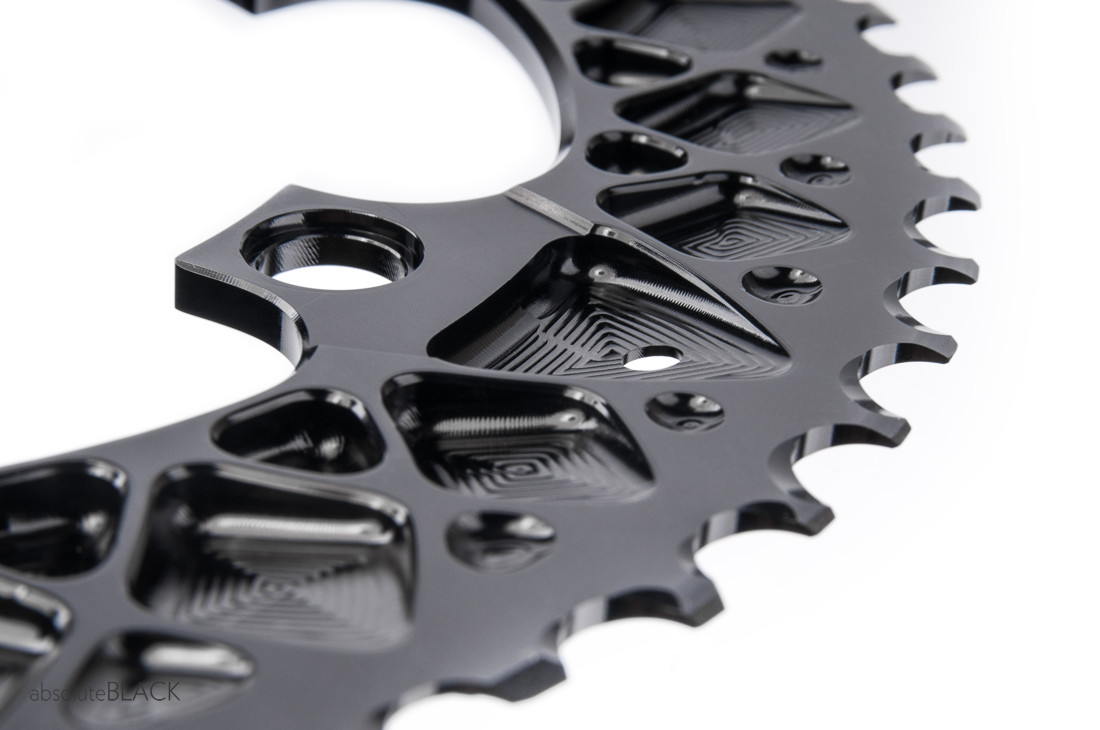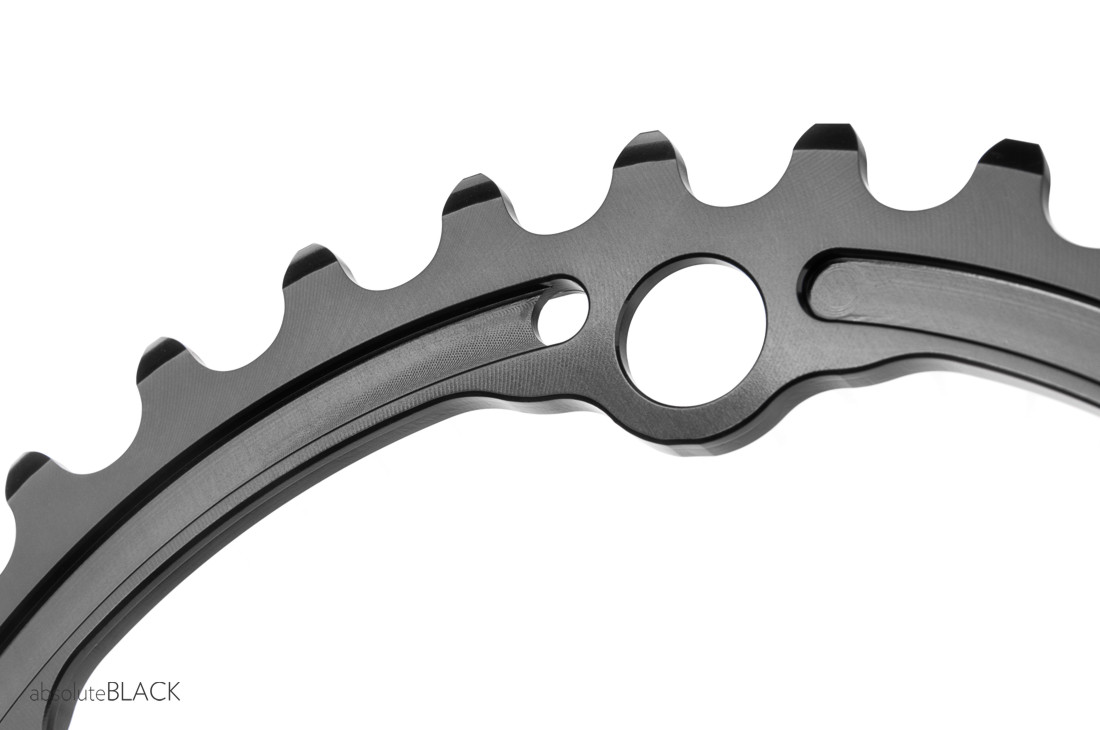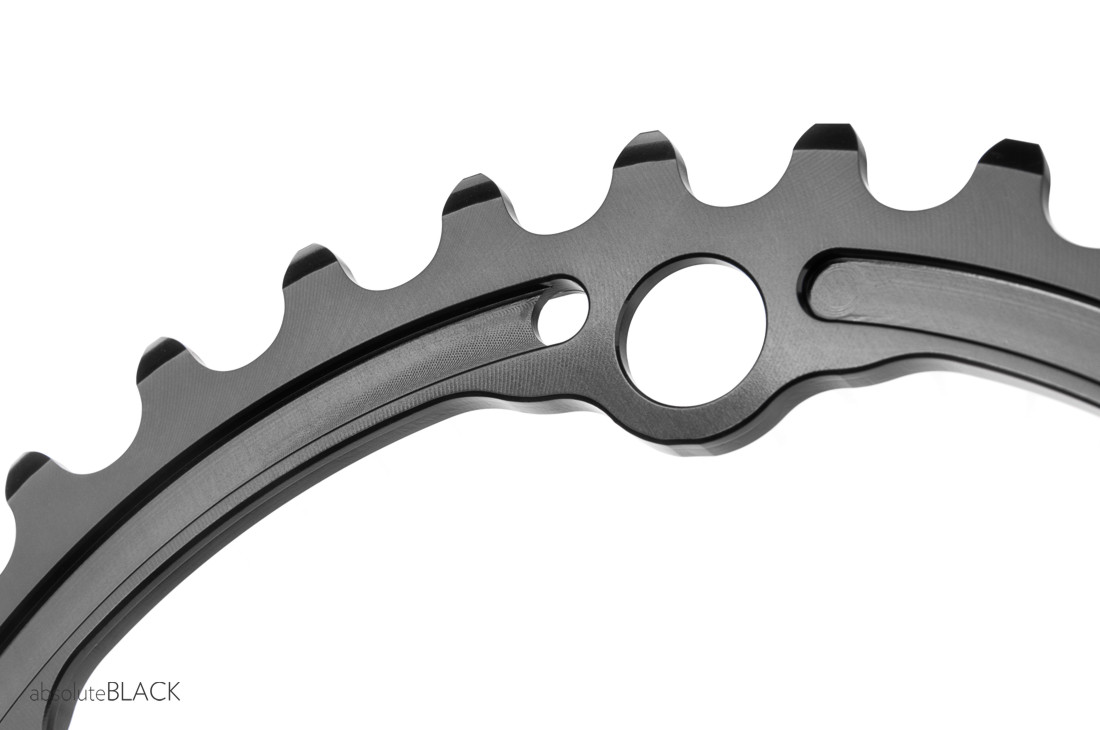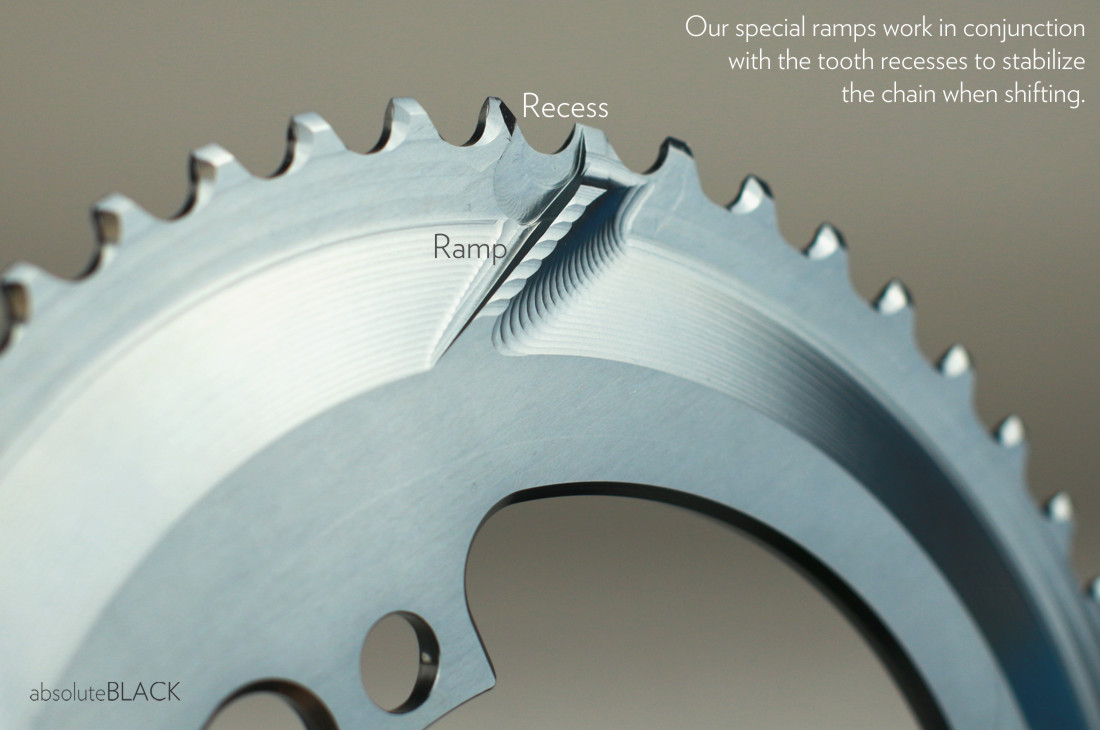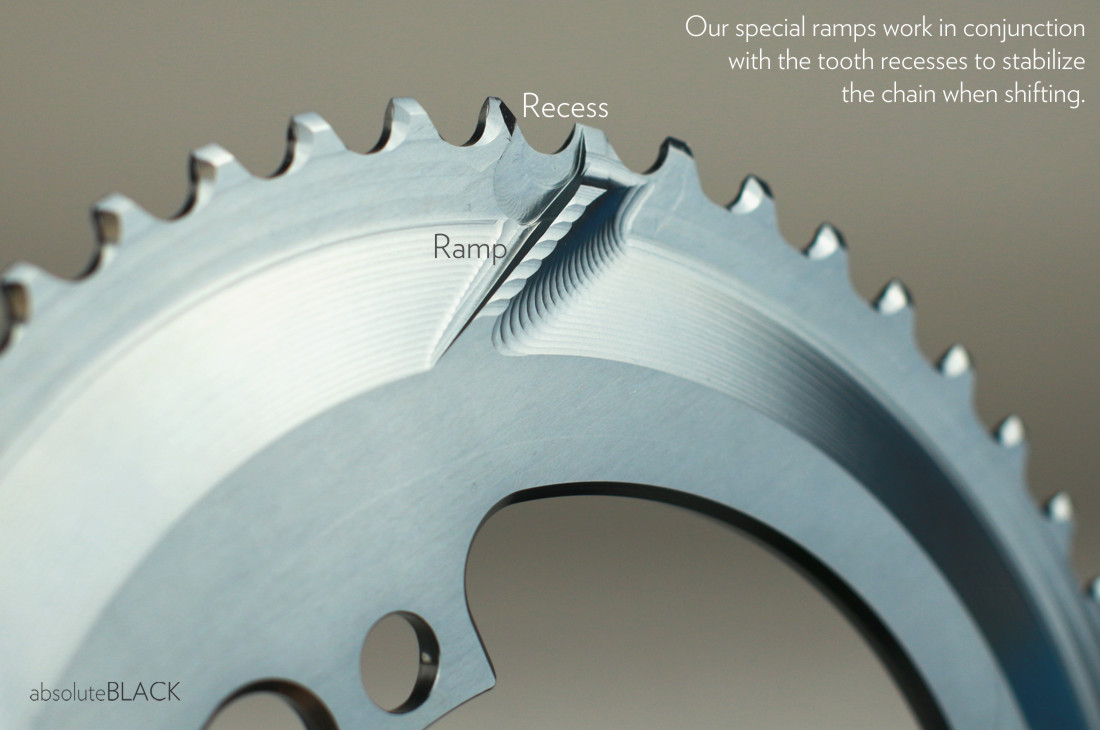 PREMIUM OVAL ROAD 110/5 BCD CHAINRING for sram
Availability
Don't wait, order now.
Thanks for your rating.

Do you like this product? Share it with your friends!
Our Premium Sram compatible Oval chainrings (110/5bcd) are designed specifically for Sram cranks that have 1 hidden chainring bolt behind the crank arm like Sram Red, Red eTap, Red22, Force1, Force22, Rival, Rival1 and more. These are finest shift-able oval chainrings on the market.
Just 3 hours in and I love it
" After 3 hours of riding I think I'll never change for round chainring. I'm not faster but i can feel much comfortable riding and linear effort. "
Impressed
"Initially, reluctant. However, after month of riding I am very impressed with the power distribution and no knee pain. AB undoubtable got it nailed. You won't even know your are riding an OVAL after 15 minutes time."
I love how well they shifting
" I'm absolutely impressed how well they shift, which was my biggest fear."
Smooth ride and easy on the knees
" I'll never go back to round and will order one for each of my bikes. Super smooth, eased my knee pain, and has helped my climbs ten fold"
Skeptical at first but a complete convert now
" I was quite skeptical until a friend of mine got AB oval rings. He was blown away with how good they were so I got some too and have to say I'm absolutely delighted."
Improved my ride
"I particularly notice the difference climbing. Just seems to be easier and I feel like I'm turning circles rather than 'mashing'."
Size (Mass +/-1g):

34T (31g), 36T (36g), 50T (119g), 52T (131g)

Color

Black

Compatibility

ONLY for Sram cranks that have 1 hidden chainring bolt behind the crank arm: Sram Red, Red eTap, Red22, Force1, Force22, Rival, Rival1. Compatible with Quarq. For Apex cranks - please navigate to our standard 110/5 rings.

BOLTS

Reuse original Sram bolts except the hidden bolt. AB Outer chainring comes with the hidden bolt in the package

If changing inner chainring only - reuse all original bolts.

Material & Finish

cnc machined 7075 Txxx Aluminum. Long-lasting construction. Type II anodizing

Ovality

Optimized to each size separately. 34T- 6.5% ; 36T- 11.4%, 50/52 - 10.3% ; Timing of 108 -109.5° after TDC (top dead center) - Ideal for road climbing. Patent Pending
Absolute Black always recommends using a new chain when fitting new chainrings.
Advantages of Absolute Black Oval chainrings:

*One of a kind special oval shape that helps you climb easier and faster (Patent Pending)
*Over 15% stiffer than Rotor Qrings due to thicker, 5mm construction
*Bespoke AbsoluteBlack 6 point ramp and recess shifting design shifts better than any other brand and model of oval chainring
*You will not "feel" the oval shape while pedaling
*Your pedaling action will feel smoother
*Helps reduce stress on knees and helping your legs remain fresher for longer
*You will be able to maintain better cadence while climbing
*Reduces possibility of leg cramps
*You will reduce chainring/cog shifts by at least 15%
How to mount Sram 110/5 Oval chainring:

First, you need to remove your crank from your bike. Once removed, unscrew 5 bolts that hold two chainrings together. Remove both original rings. If you have a removable spider on the crank - remove the spider by unscrewing 3x T25 torx bolts before mounting new chainrings. Locate new oval inner chainring with the small hole "timing indicator" positioned behind the crank arm. The bolt holes on the small chainring are recessed – so the nut heads will sit flush with the surface of the chainring - these recesses should face you when mounting the bolts. Absolute Black outer chainring has a specific hole indicator - position the outer ring to line up that hole with the crank arm. Reuse 4 original bolts that came with the crank and use our (provided) bolt for the hidden bolt hole when mounting both inner and outer oval rings(If you have carbon crank with integrated spider, reuse all 5 original bolts).

If you are only switching the inner chainring to oval - use all original bolts that came with your crank. Tighten all 5 bolts with force of about 5-7Nm. Mount your crank back to the bike. You may also need to adjust the front derailleur upwards by 2-3mm.
How to adjust front derailleur with absoluteBLACK Road Oval chainrings

To proceed with the adjustment you will need 2mm and 5mm allen keys.

Trouble shooting:

*If your derailleur overshifts the chain when moving from small ring to the big ring, it means your "gap" is greater than 2mm when chain is on big chainring (see video). You may need to reduce the gap. Your front derailleur may also be too high compared to what is advised on the video. Last thing to check is if your cage is parallel to the big chainring face.

*If your front derailleur is hesitating to shift from small to the big ring then two issues may be present. The "gap" may be too small (It has to be 2mm - see video) or your cage is not parallel to the big chainring face.




All Absolute Black products are designed in UK and manufactured in Poland (EU) to the highest standards of quality.

Cranks visible on the photos are not included to the purchased chainrings.




SRAM and GXP are trademarks of SRAM and are used for informational purposes only.
Share your Oval chainring photos with us on Instagram: #OvalThis #absoluteBLACK #OVALREVOLUTION