ROTOR 76bcd OVAL traction chainring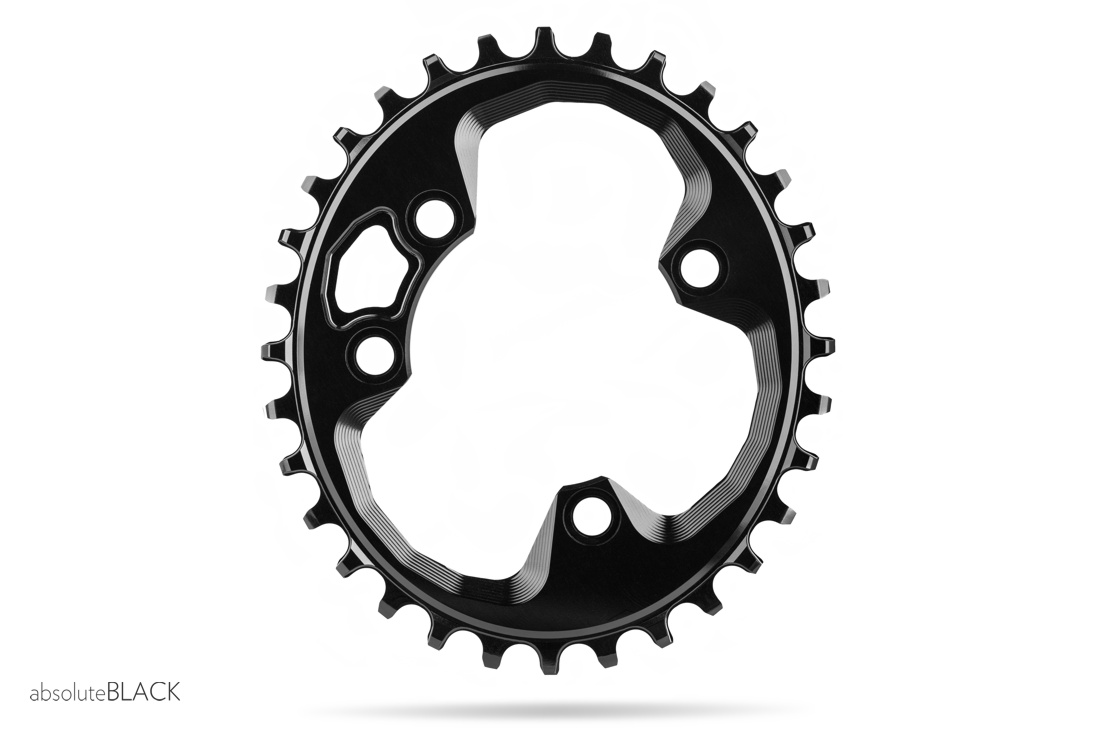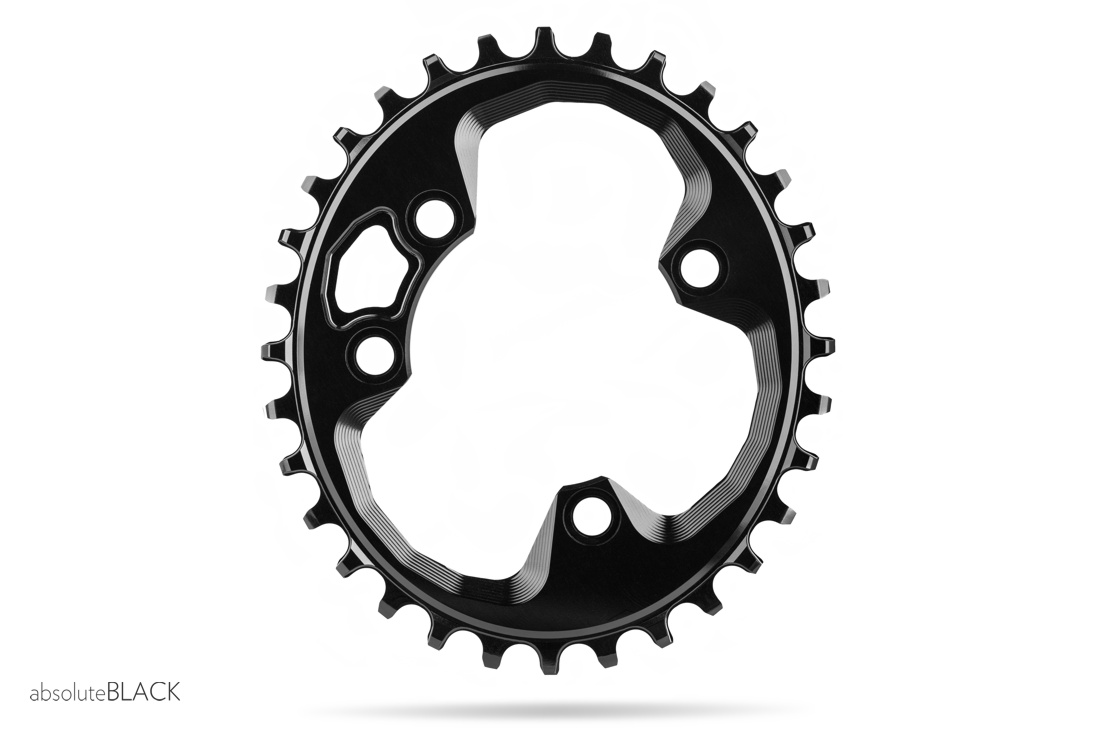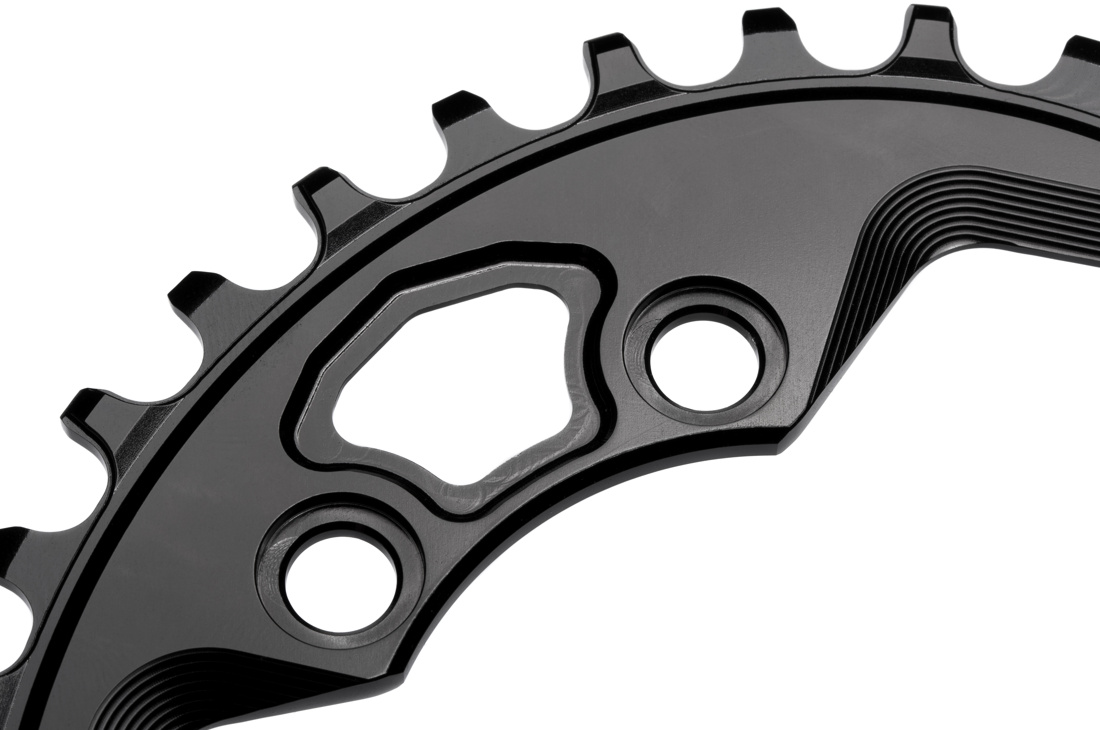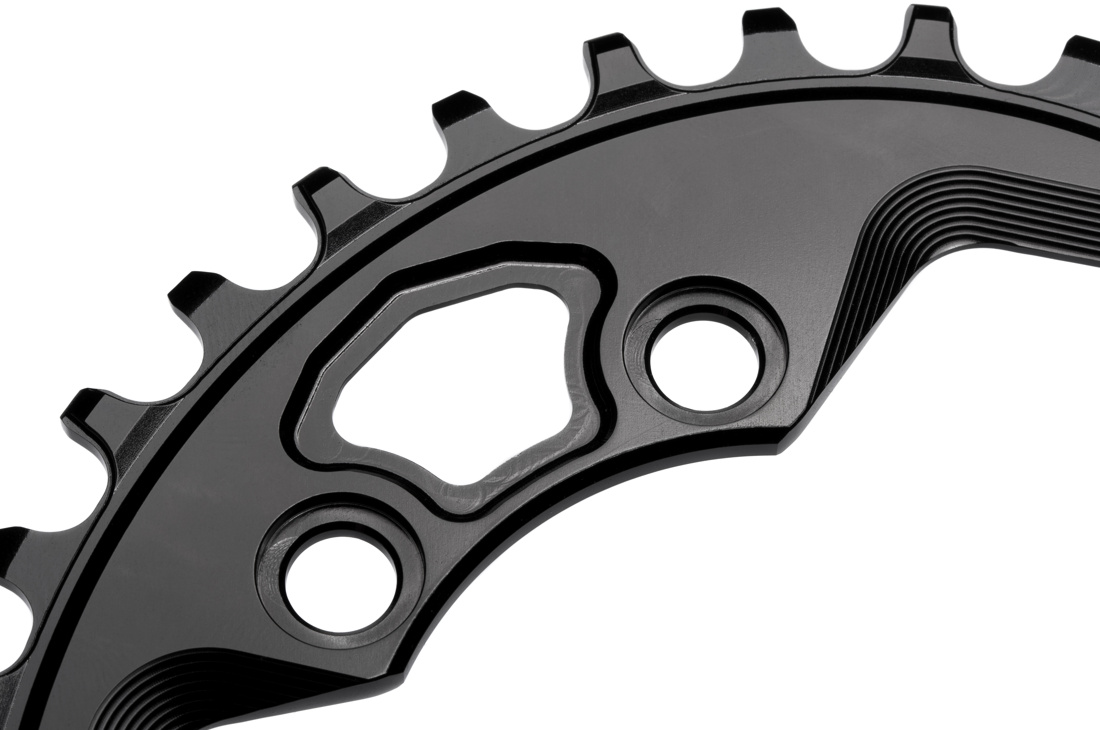 Availability
Don't wait, order now.
Thanks for your rating.

Do you like this product? Share it with your friends!
Our premium 1X Rotor 76bcd compatible Oval chainrings are designed for Rotor REX cranks with their original 1X spider. They are lighter and stiffer compared to the original chainring due to one optimized mounting position only. This enabled us to develop better performing chainring with super smooth pedaling sensation.
| | |
| --- | --- |
| Size (Mass +/-1g): | 30T (44g), 32T (49g), 34T(58g) |
| Color | Black |
| Compatibility | All ROTOR REX cranks with Rotor 76bcd spider (Not compatible with Sram 76bcd cranks) Not compatible with Shimano HG+ chain |
| Material | cnc machined 7075 Txxx Aluminum. Long-lasting construction. Mud optimized. |
| Chainline | perfect 49mm |
| Ovality | Optimized to each size separately. Range: 10.2-14.4% and Timing of 110.5-116.3° after TDC (top dead center) Patent Pending |
If you wish to check for frame clearance with new oval ring, below you can find measurement of biggest dimension of the oval (tip to tip of tooth):
30T: 134mm ; 32T: 143mm ; 34T: 151mm
What to expect when moving from Rotor chainring to absoluteBlack one

Almost all of our customers who tried Rotor before and now are using absoluteBlack, claim absoluteBlack chainrings deliver smoother pedaling sensation and allow them to pedal harder for longer. This derives from the fact that both companies have different objectives when designing the chainring. We focus on producing super smooth pedaling sensation that translates to higher cadence, increased speed, less stress on the knees and less tired legs after long ride. Rotor from the other hand focuses their efforts on theoretical gains in power and design their products with this in mind. While power gains are still not proven to this day; smoother pedaling is and you will be able to feel it yourself.
Advantages of our oval chainrings:

*Finest design to provide excellent weight to strength ratio
*Lighter than original Rotor chainrings.
*One of a kind special oval shape (Patent Pending)
*Greatly improves traction and climbing abilities
*Unique Patent Pending alternate wide and narrow teeth profiles to keep your chain in place for minimum 12 months!
*Special 3D teeth machining for ultimate mud relief decrease wear and noise dramatically
*Superb quality and great look.
*You will not "feel" the oval shape at all
*Reduces stress on knees
*Only one chainring position. We optimized this chainring for best performance, so adjustable timing is not needed making the installation easy .
How to mount Rotor compatible Oval chainring:

It's very simple. You need to mount absoluteBlack chainring exactly the same way as you did with your original Rotor ring. There are four torx bolts that needs to be unscrewed. Remove old chainring and put new one in. Mount the screws back.





The most advanced, Patent Pending alternate wide and narrow teeth profile currently produced, guarantee minimum 12 months of excellent chain retention capabilities! We mean it. Always use a new chain with a new chainring.




Oval (elliptical) chainring does not compromise the work of clutch mechanism in rear derailleur(video at the bottom). It also does not require chain tensioner when using in singlespeed application. Riding out of saddle on the uphill will become more pleasant. These chainrings also help you to recover after knee injuries as pedaling becomes smoother and less exhausting. It is the most advanced oval chainring currently on the market.




Designed in UK. Manufactured in Poland (EU).