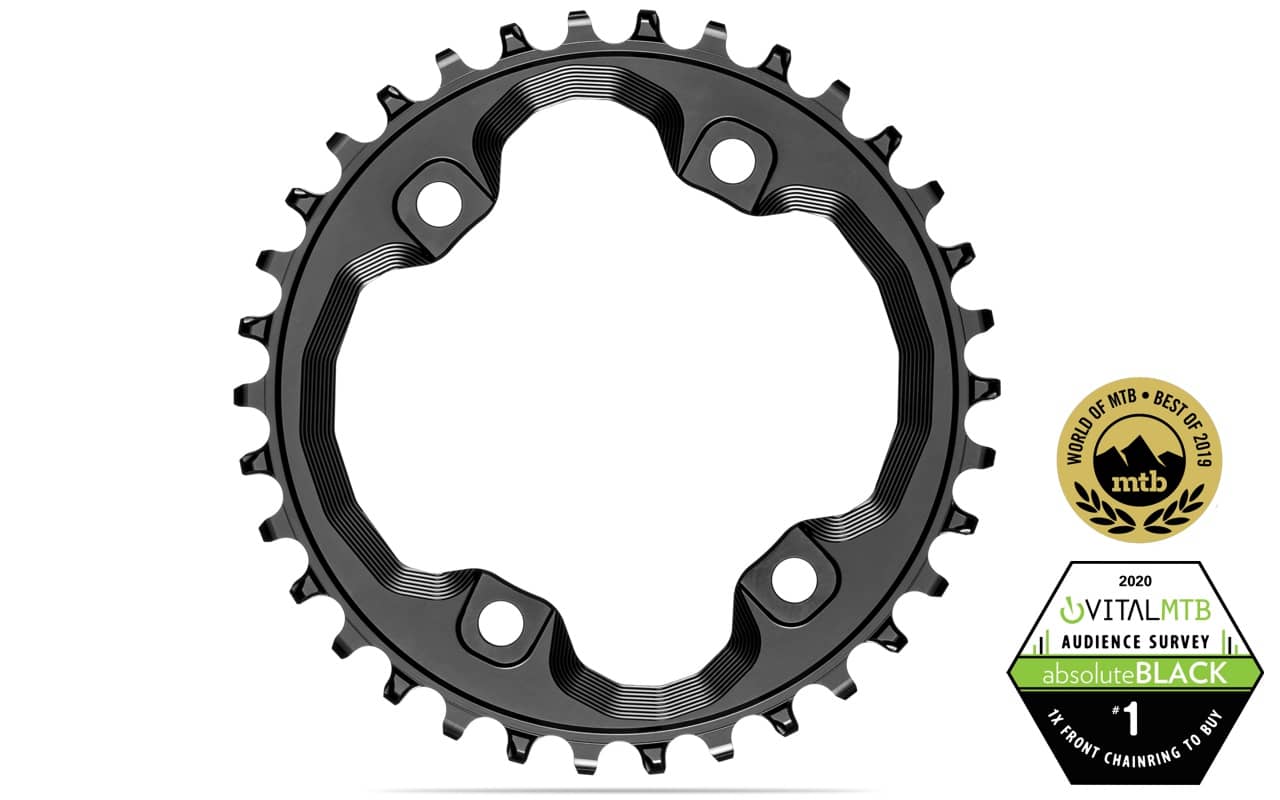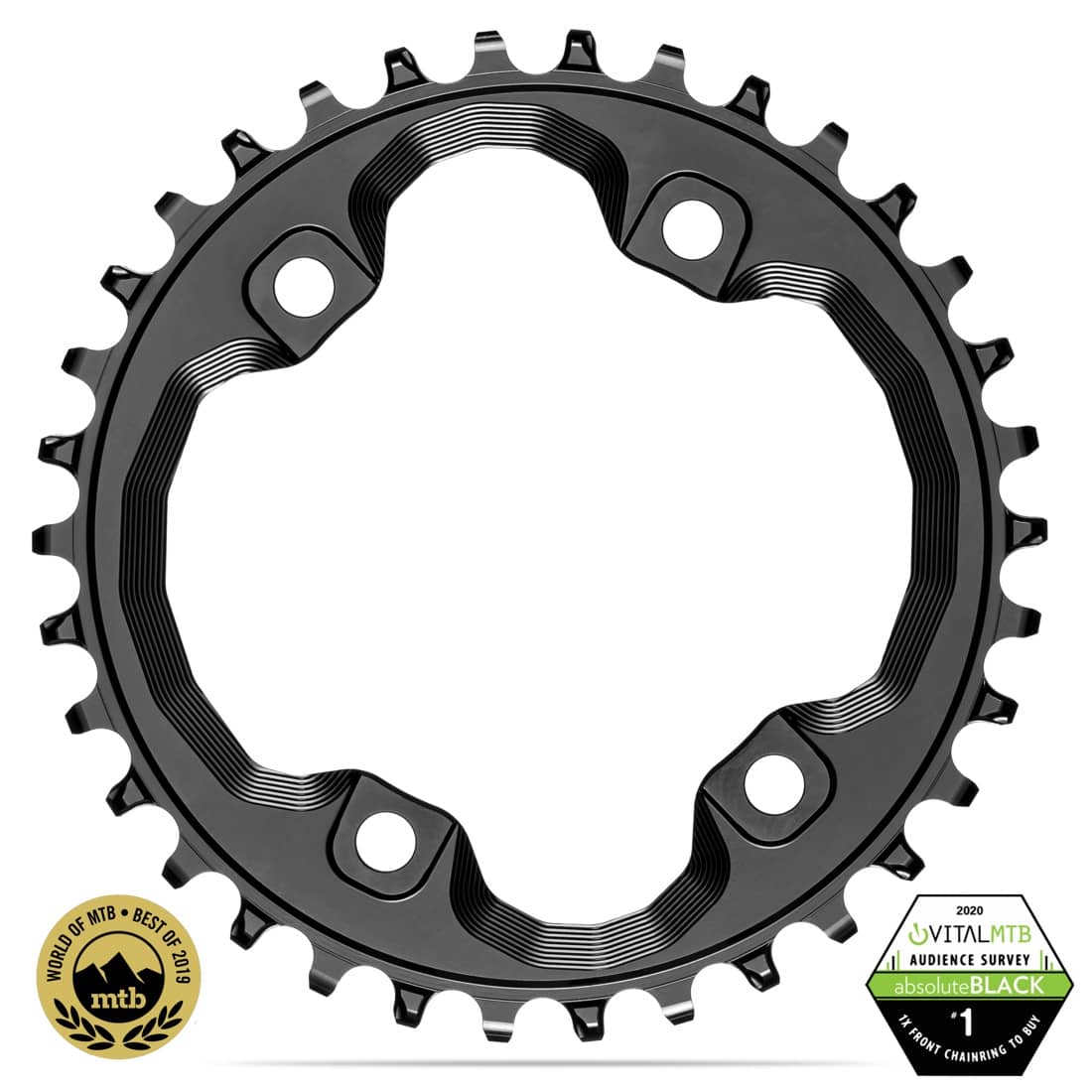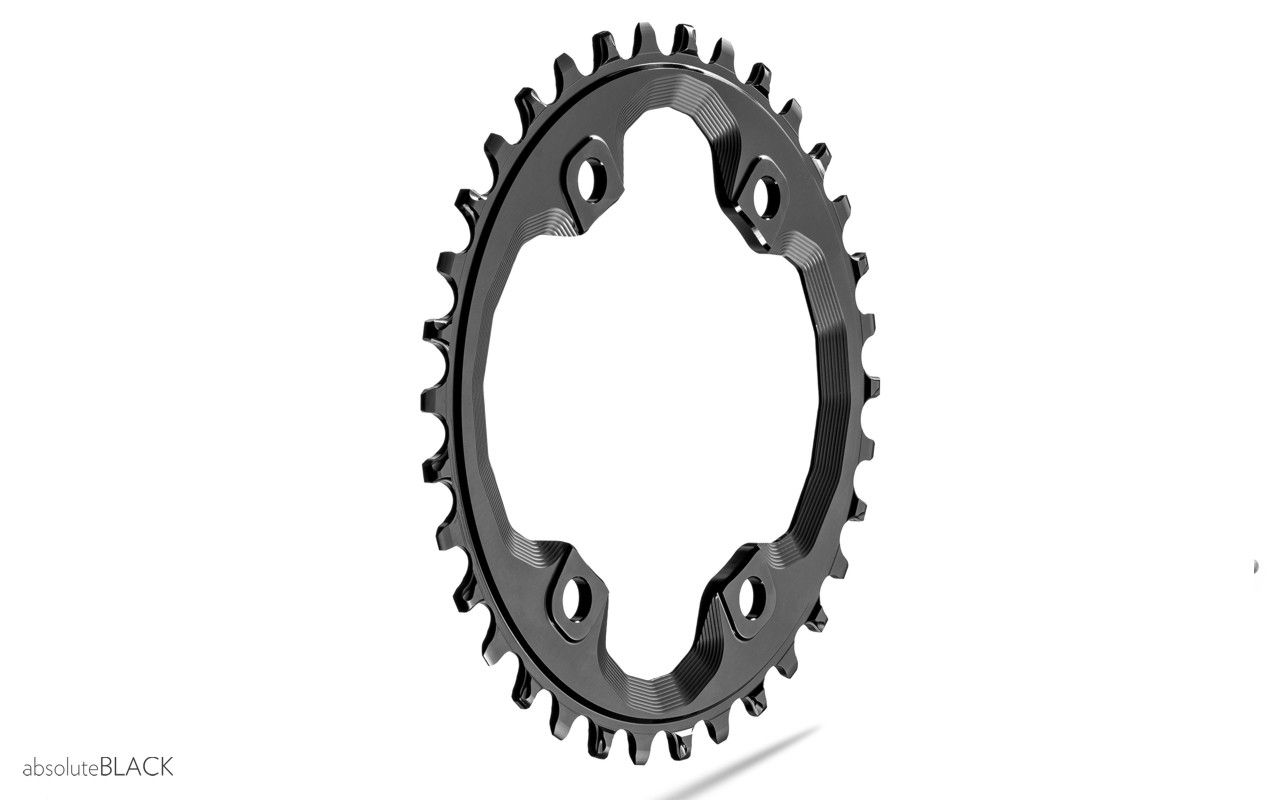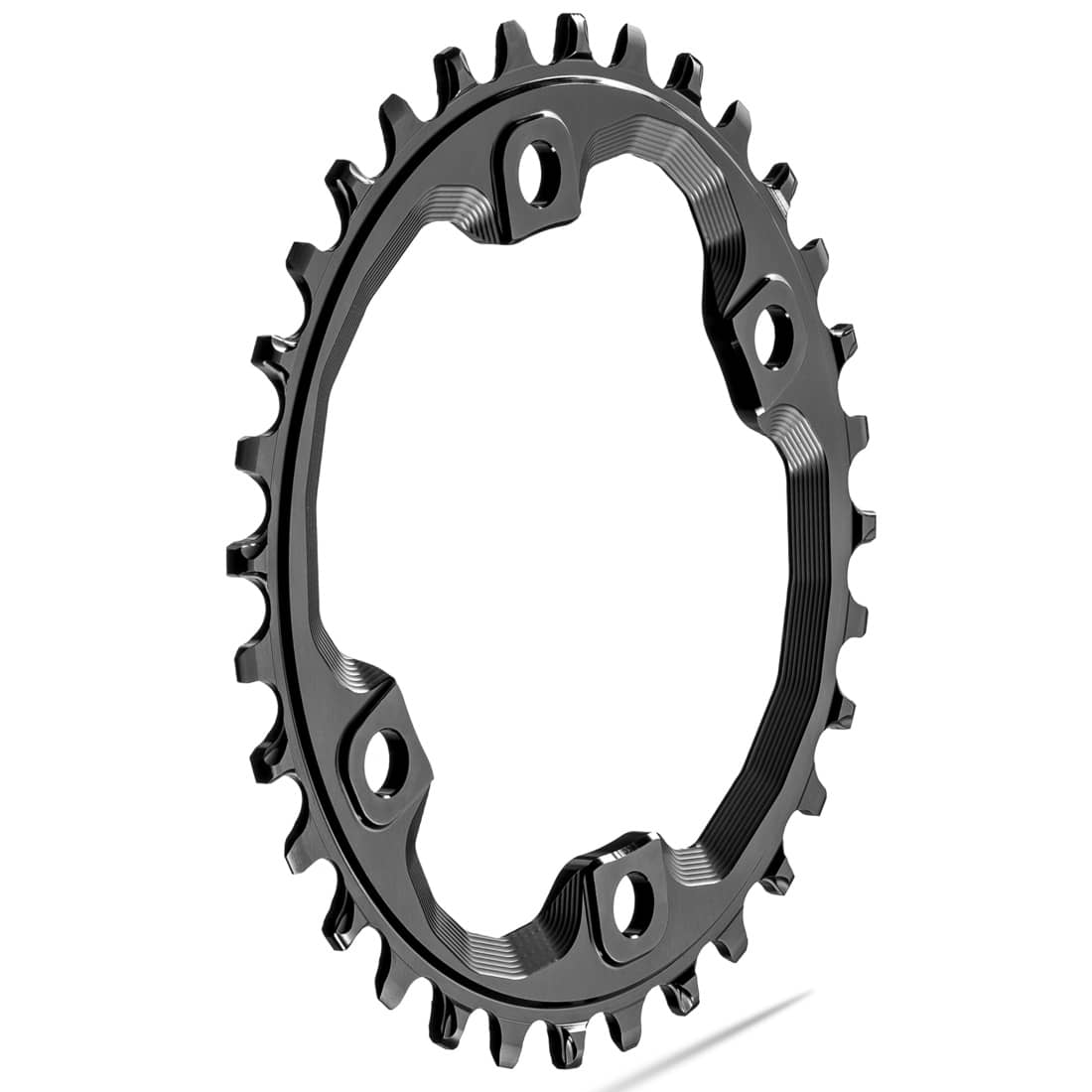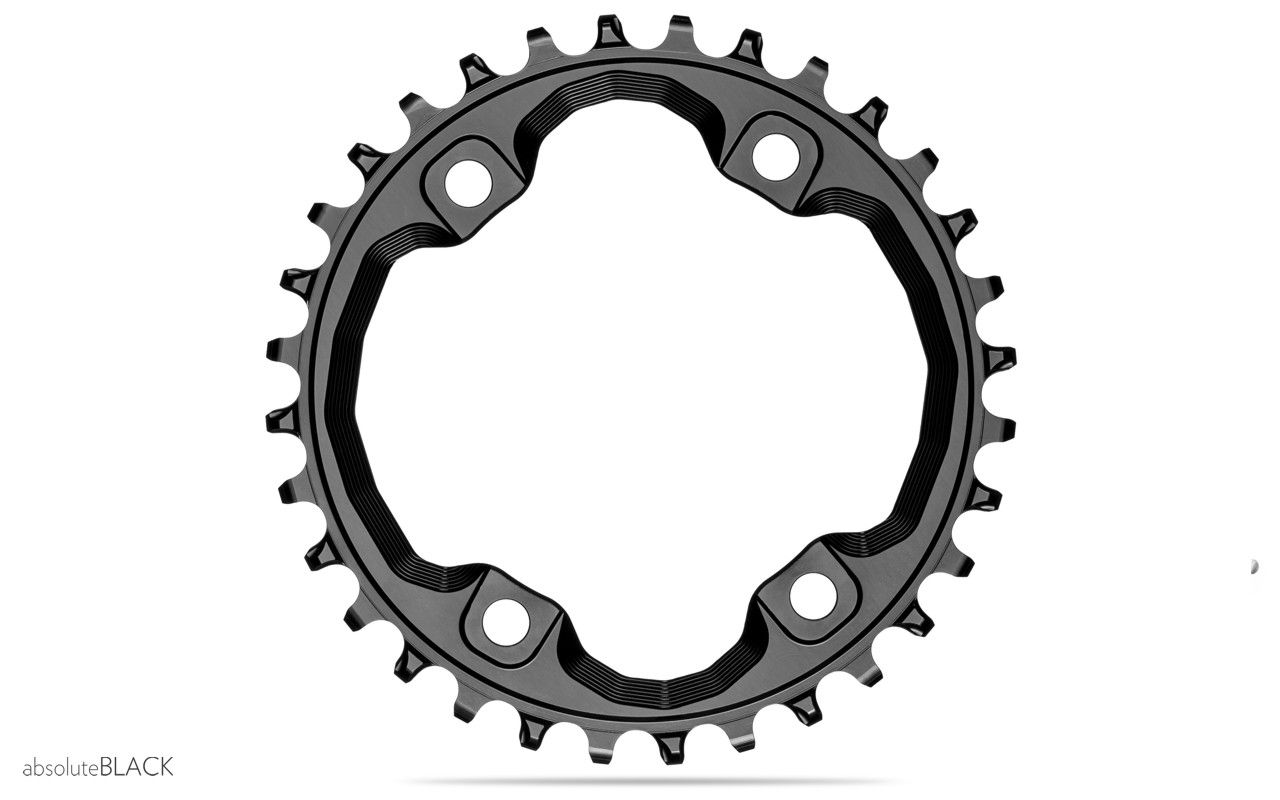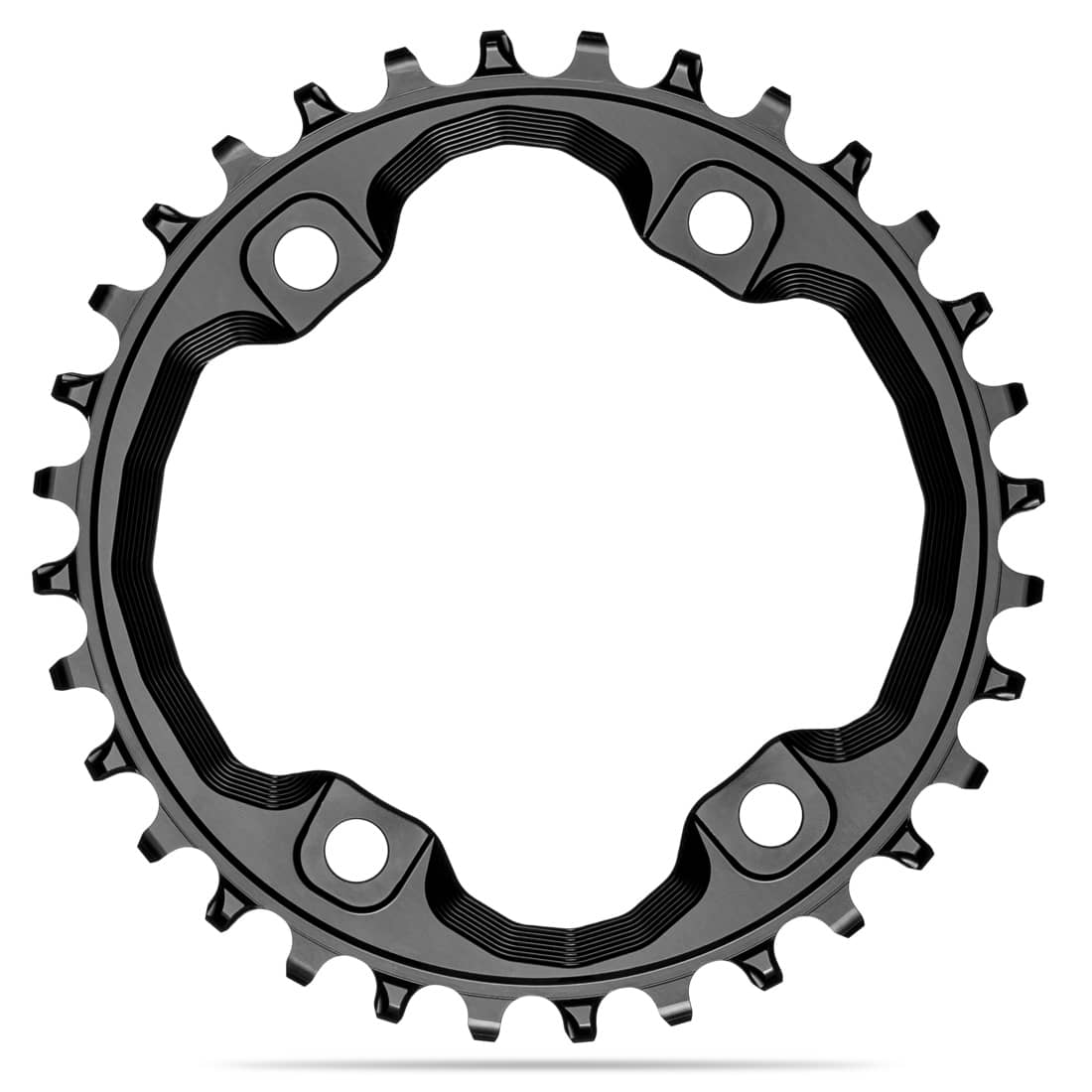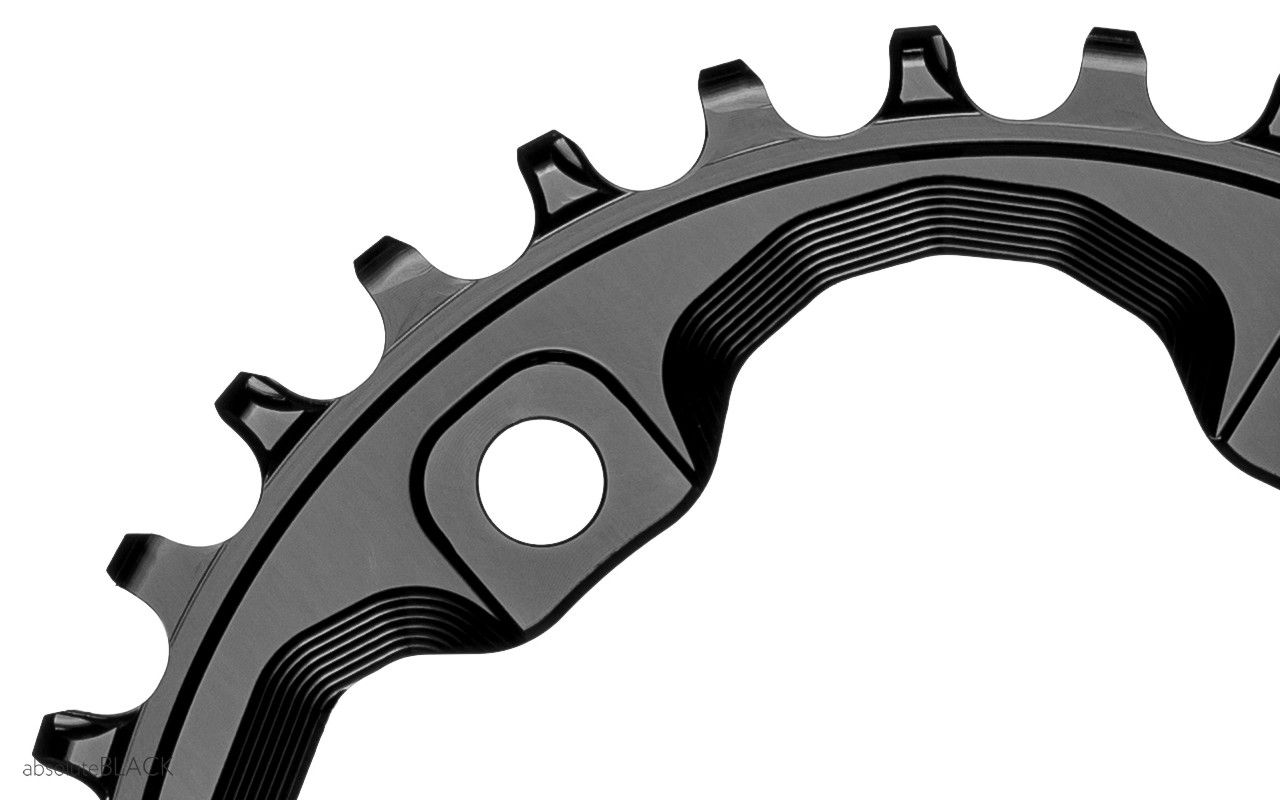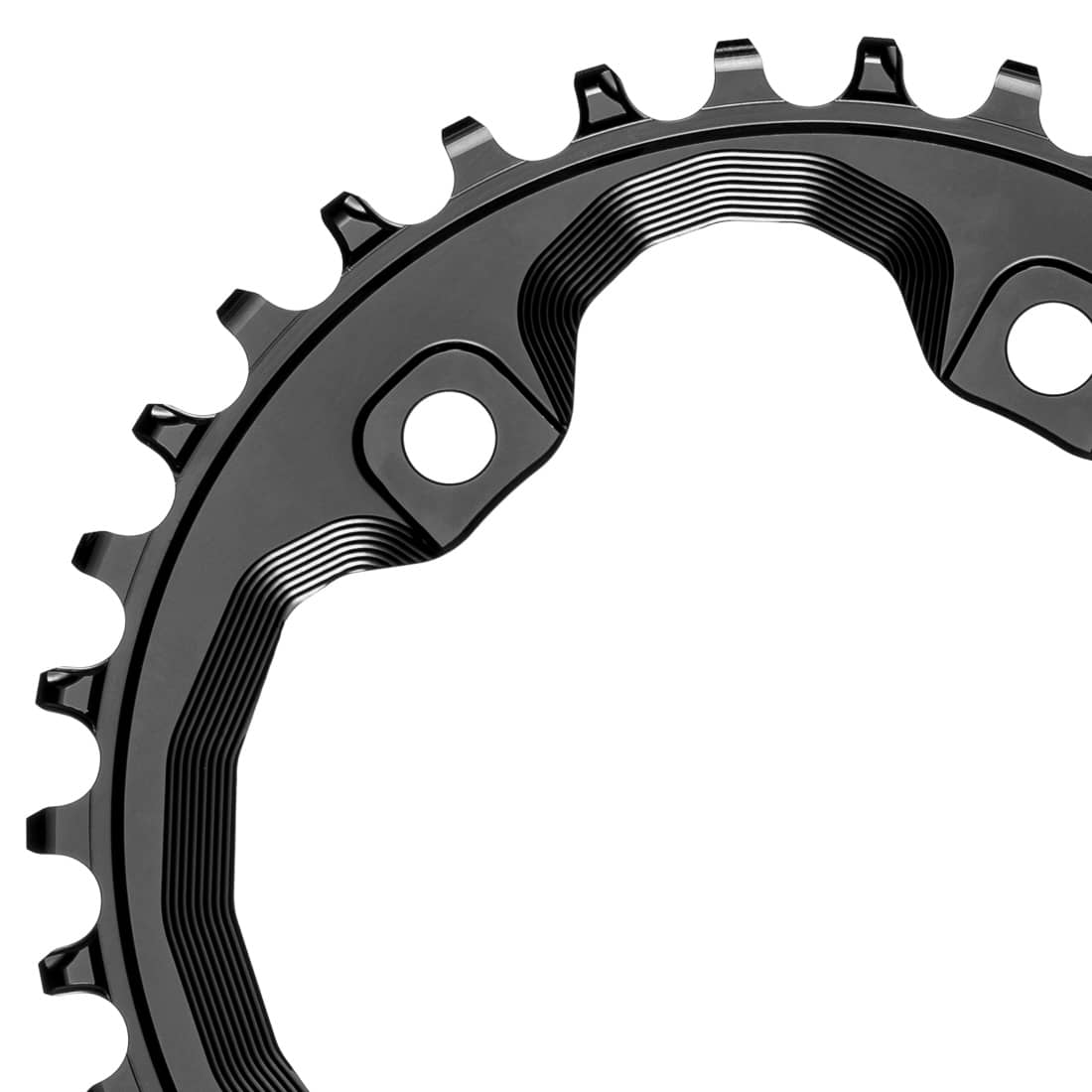 ROUND Premium chainring for Shimano XT8000 / SLX M7000
Availability
Don't wait, order now. Bolts Included
Thanks for your rating.

Do you like this product? Share it with your friends!
Premium 1X round 96BCD narrow wide chainring designed for Shimano XT M8000, SLX M7000, M5100 & MT700 1x or 2x cranks only. These chainrings fit Boost and non-boost bikes as correct offset is realized by the crank spider itself, not chainring. Bolts included. It is the most Premium chainring on the market
| | |
| --- | --- |
| Size (Mass +/-1g): | 30T (38g), 32T (44g), 34T (57g), 36T (63g) |
| Color | Black |
| Compatibility | Fits Shimano XT M8000, SLX M7000, MT700 and Deore M6000, M5100 & M4100 cranksets 1X and 2X only. Boost and non-boost. Not compatible with Shimano HG+ chain and with Sram Flat Top chain |
| Material | cnc machined 7075 Txxx Aluminum. Long-lasting construction! Type II anodizing |
| Chainline | Dependent on the crank model (1 or B1/B2). Every crank model has different axle length, but same chainrings. |
| Mounting holes | 4 x 96mm BCD Asymmetrical design. Use provided bolts. |
All 4 sizes have built-in standoffs to provide the ideal 1X chainline. IMPORTANT - use provided bolts to mount the chainring
Advantages of our special narrow wide chainrings for Shimano XT M8000, SLX :

*Finest design to provide excellent weight to strength ratio
*Unique Patent Pending narrow-wide teeth profiles to keep your chain in place for minimum 12 months!
*Special 3D teeth machining for ultimate mud relief decrease wear and noise dramatically
*Superb quality and great look.
How to mount absoluteBLACK XT M8000 narrow wide chainring:

There is a small mark (triangle shaped) on the inner circumference of the chainring.

This mark Must sit behind the crank arm. Mounting procedure is identical for SLX and XT cranks. Use our provided 1X M8 11mm chainring bolts and Torque them to about 7Nm.

| | |
| --- | --- |
| Chain compatibility | Not compatible with Shimano HG+ chain |
| Chainguide needed? | No. But if you want one then chain guide should have 2 teeth more capacity than nominal oval ring size. |





Designed in UK. Manufactured in Poland (EU).




The most advanced, Patent Pending narrow/wide tooth profile currently produced, guarantee minimum 12 months of excellent chain retention capabilities! We mean it. Always use a new chain with a new chainring.
Share your Oval chainring photos with us on Instagram: #OvalThis #absoluteBLACK #OVALREVOLUTION