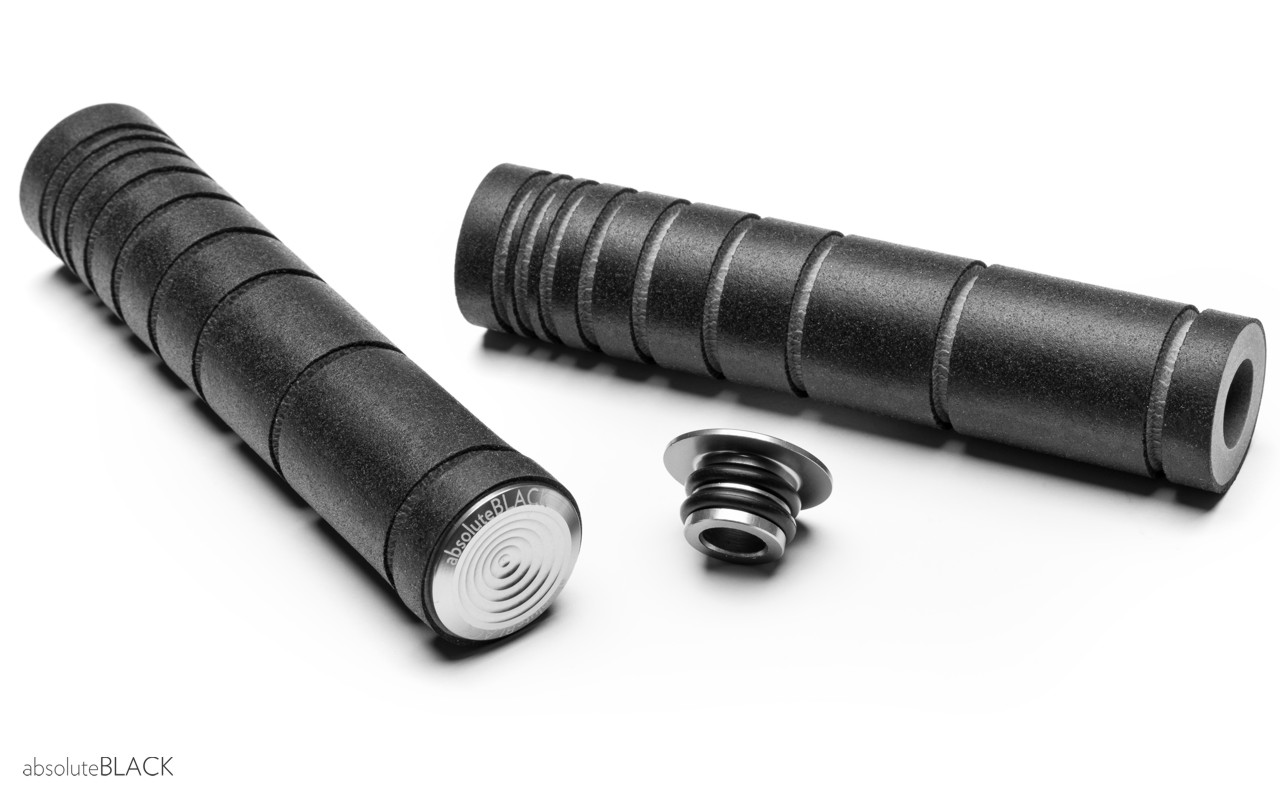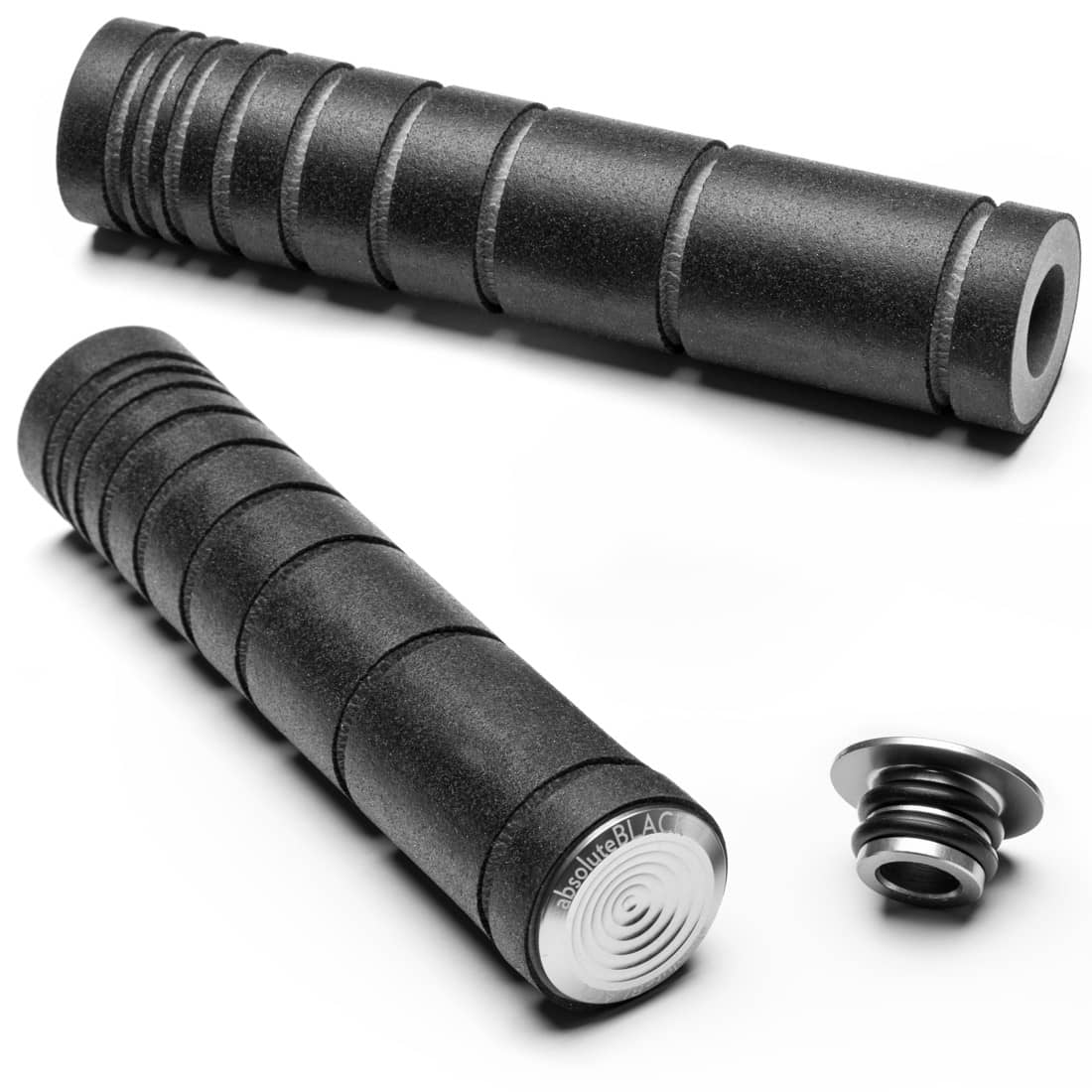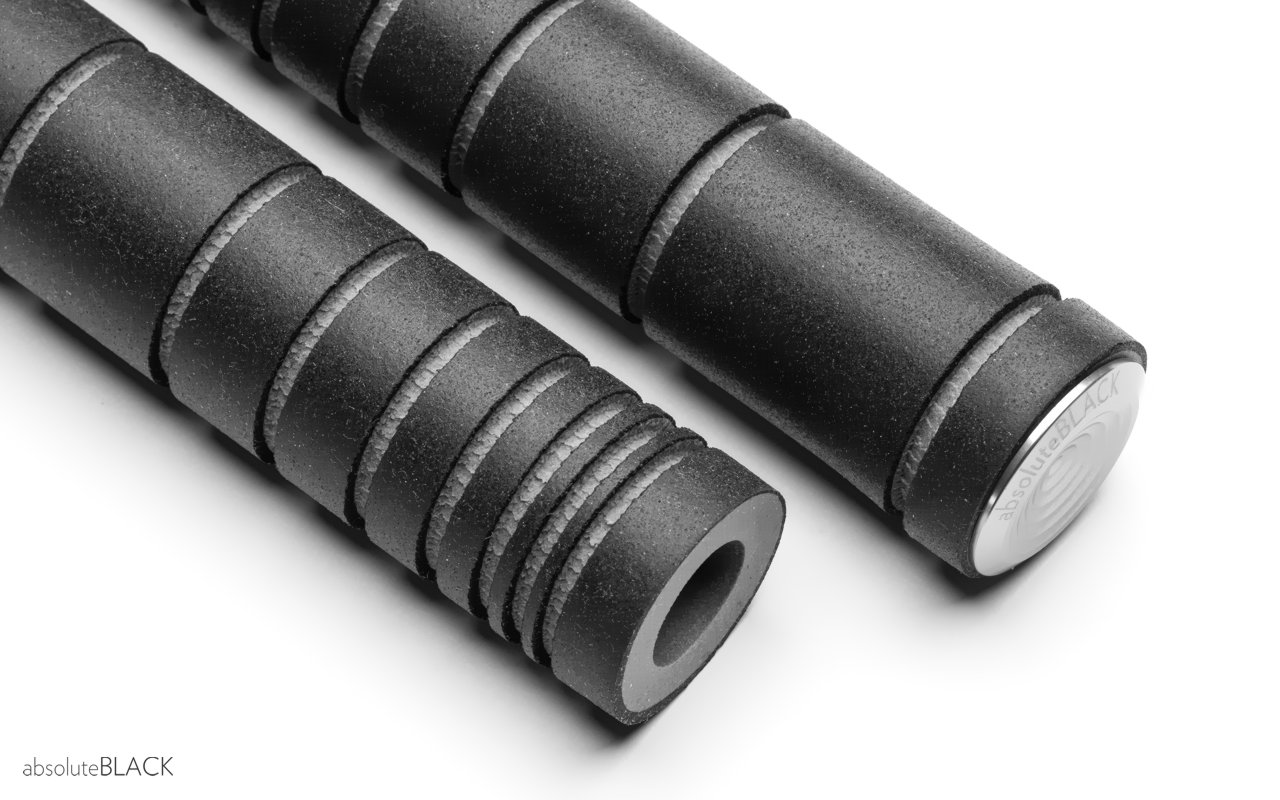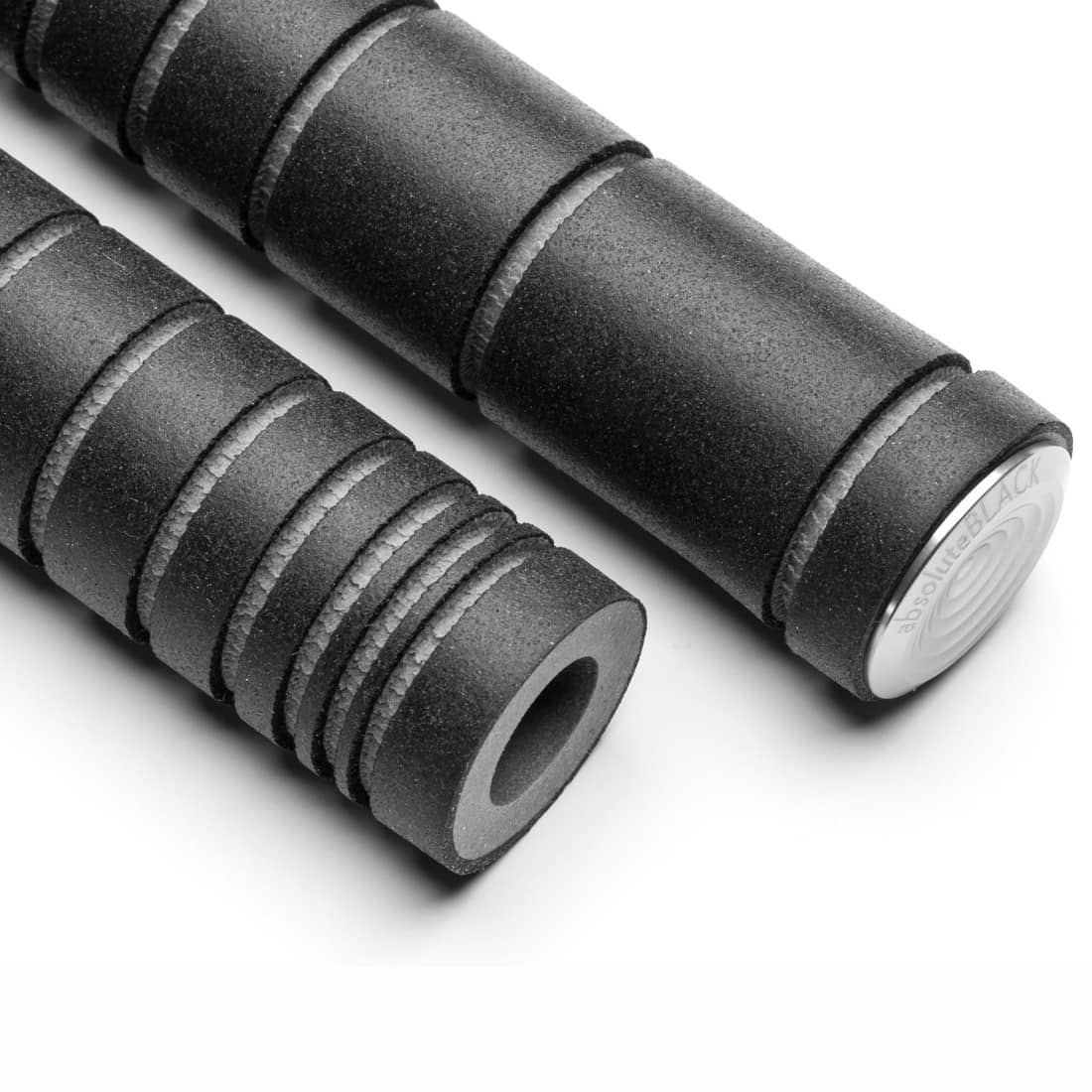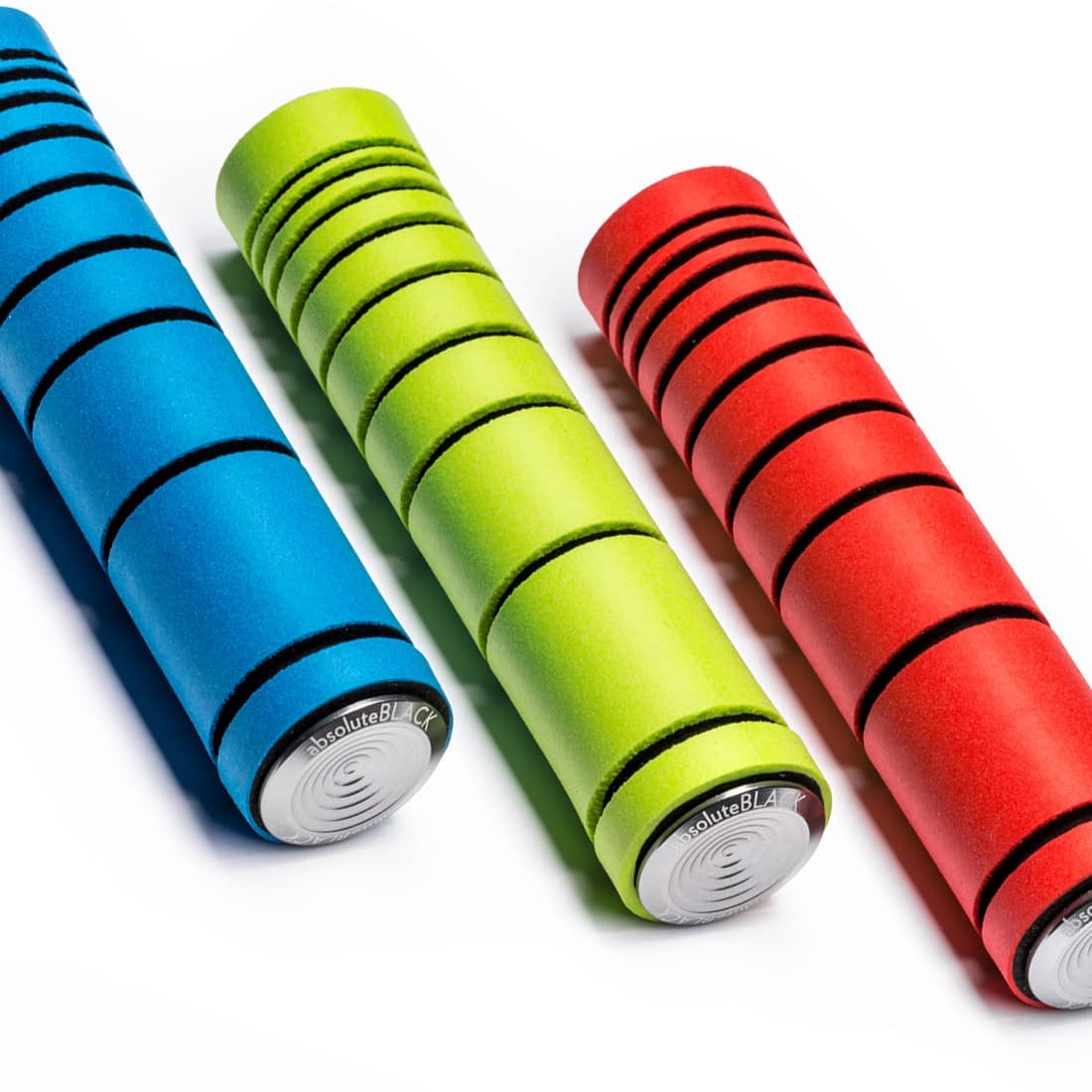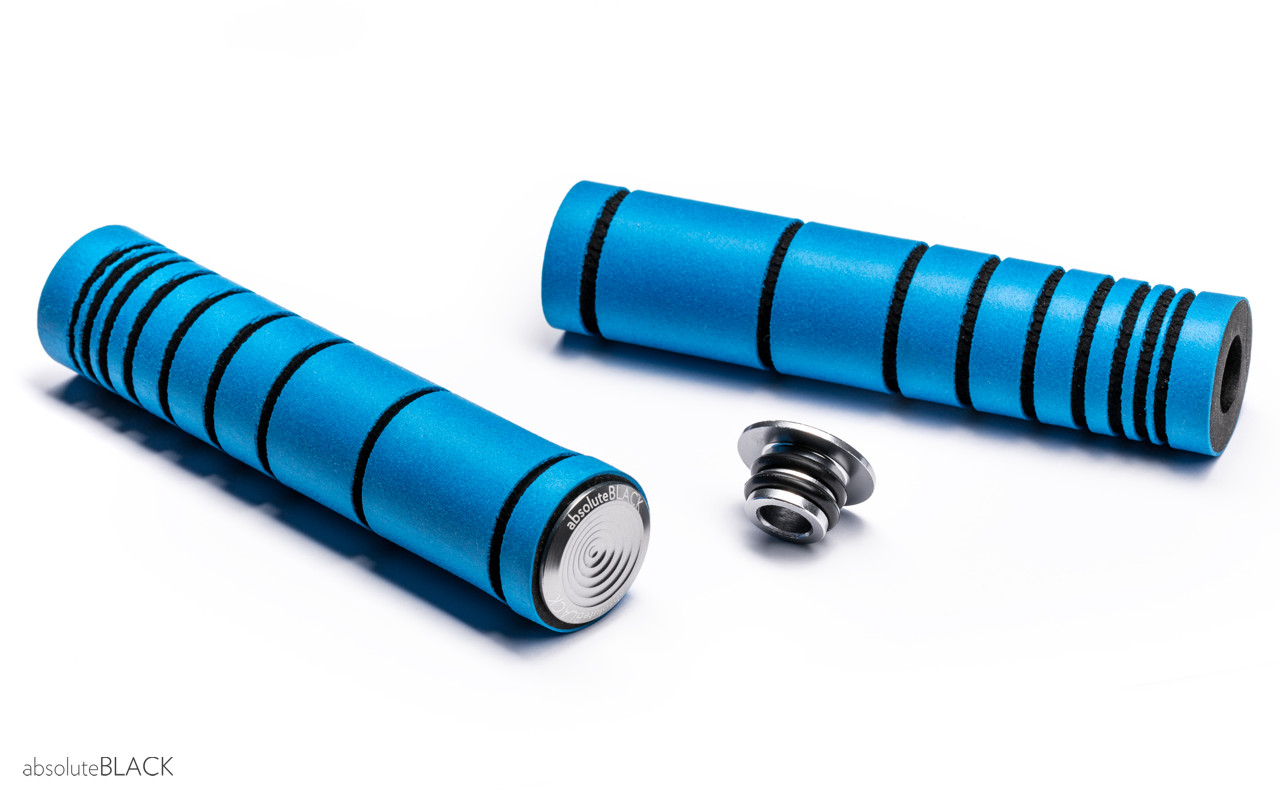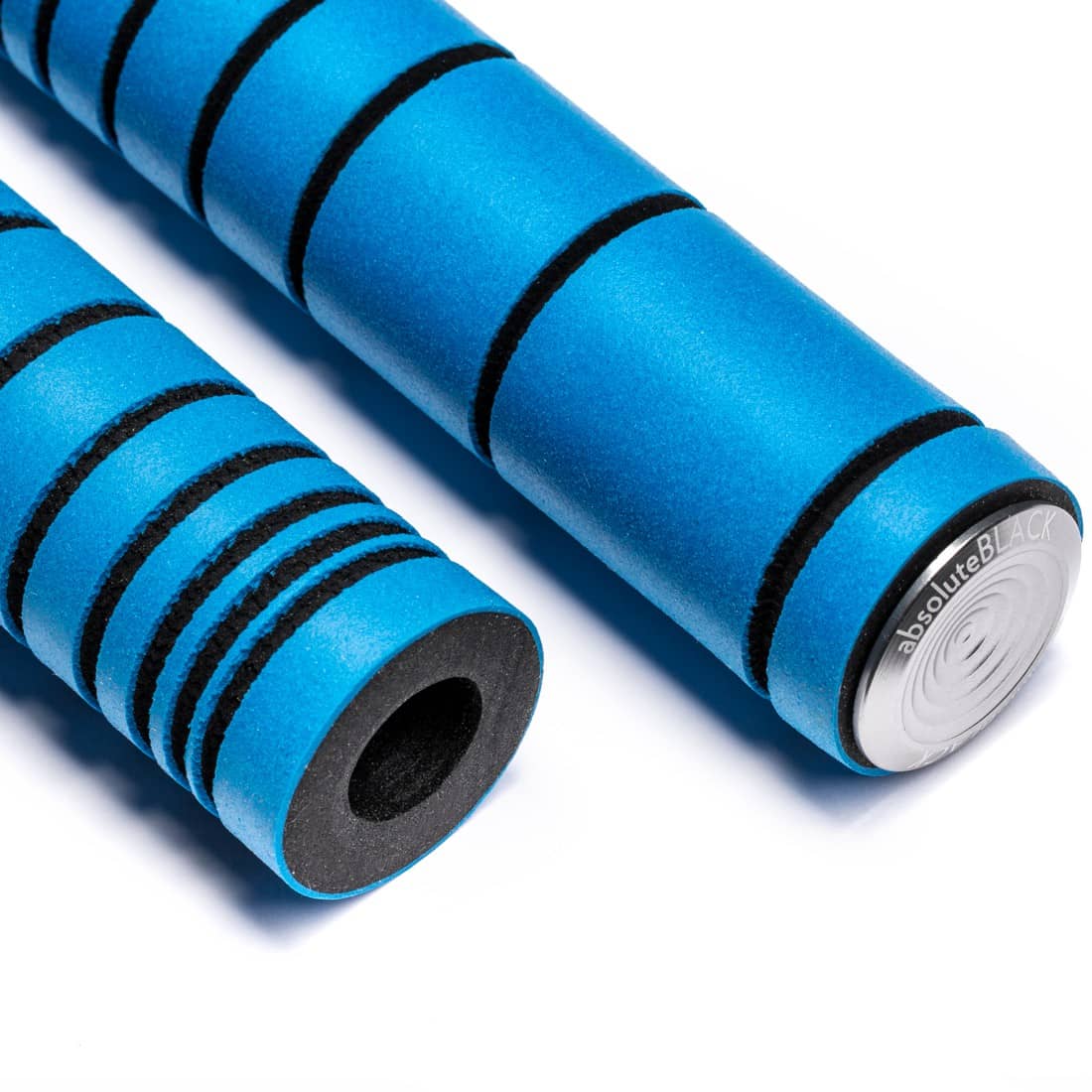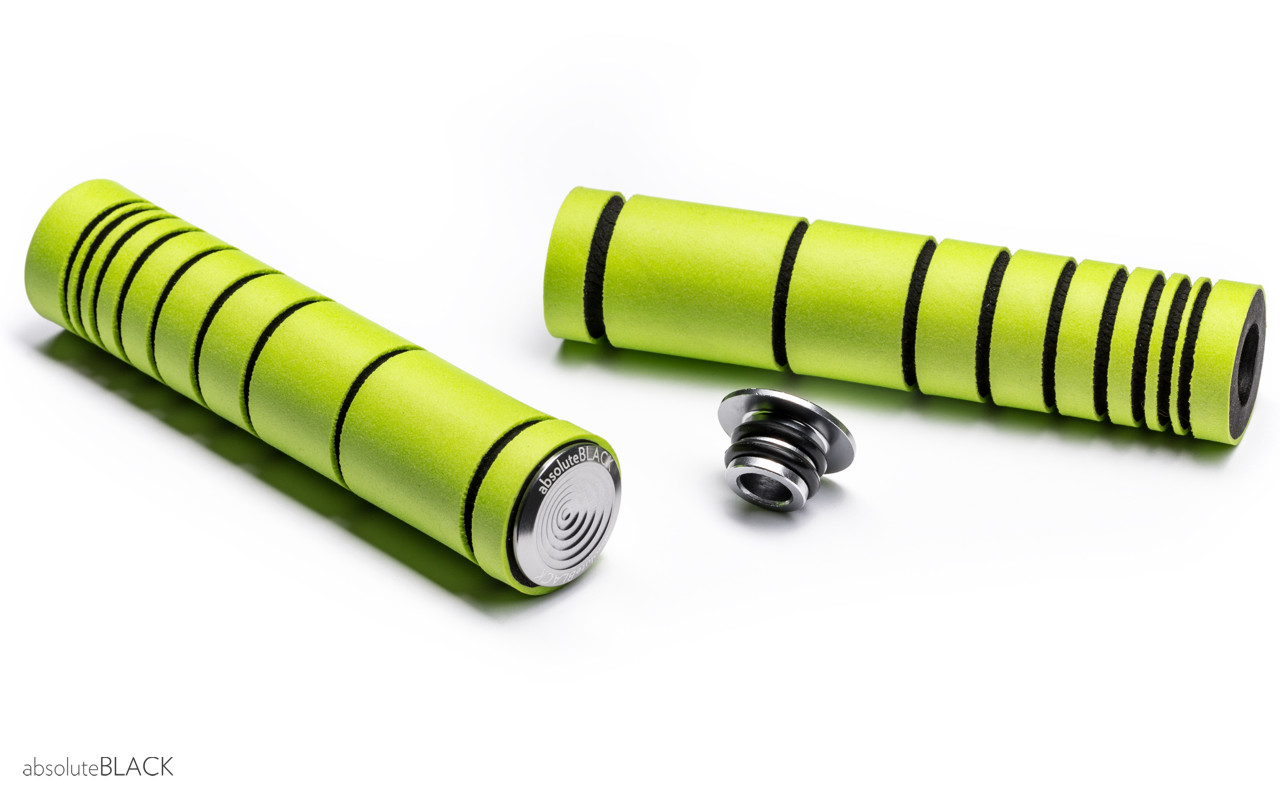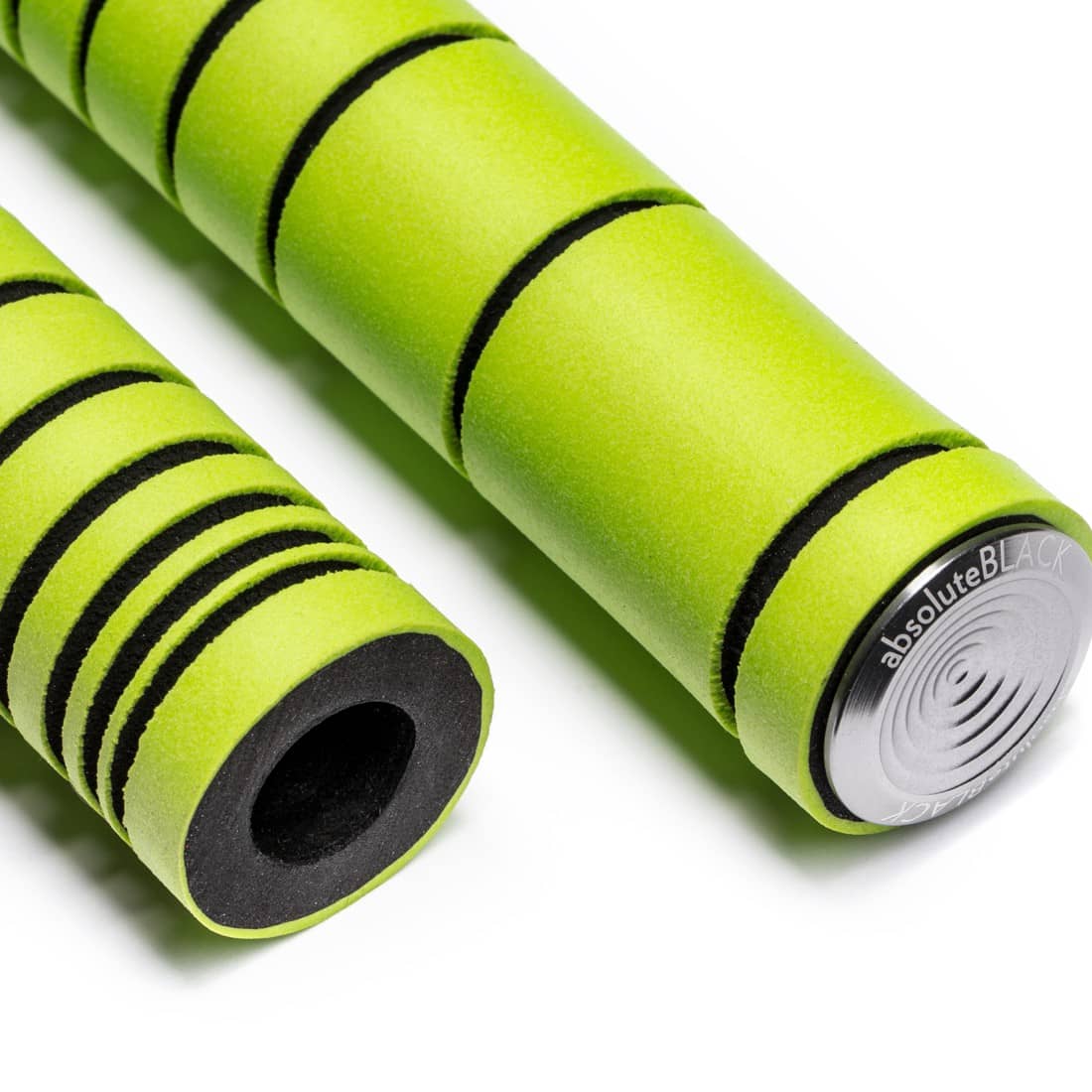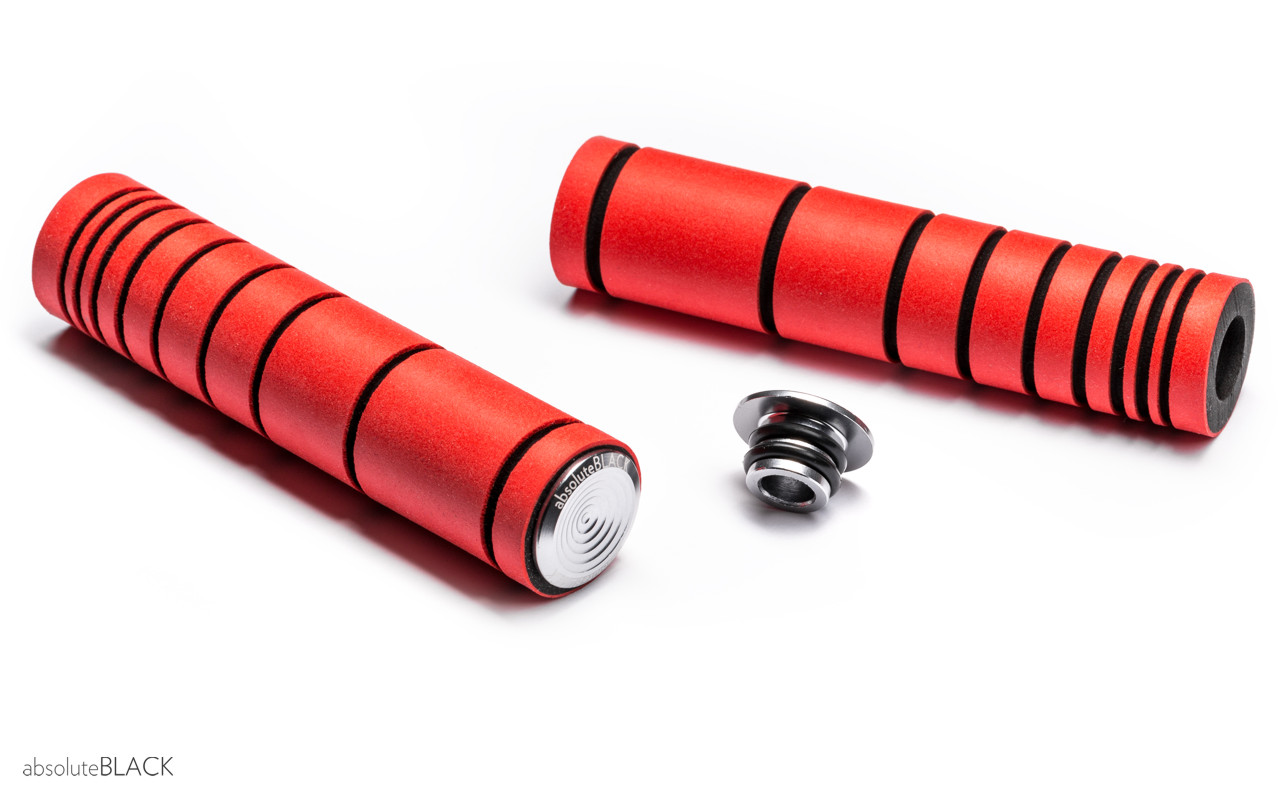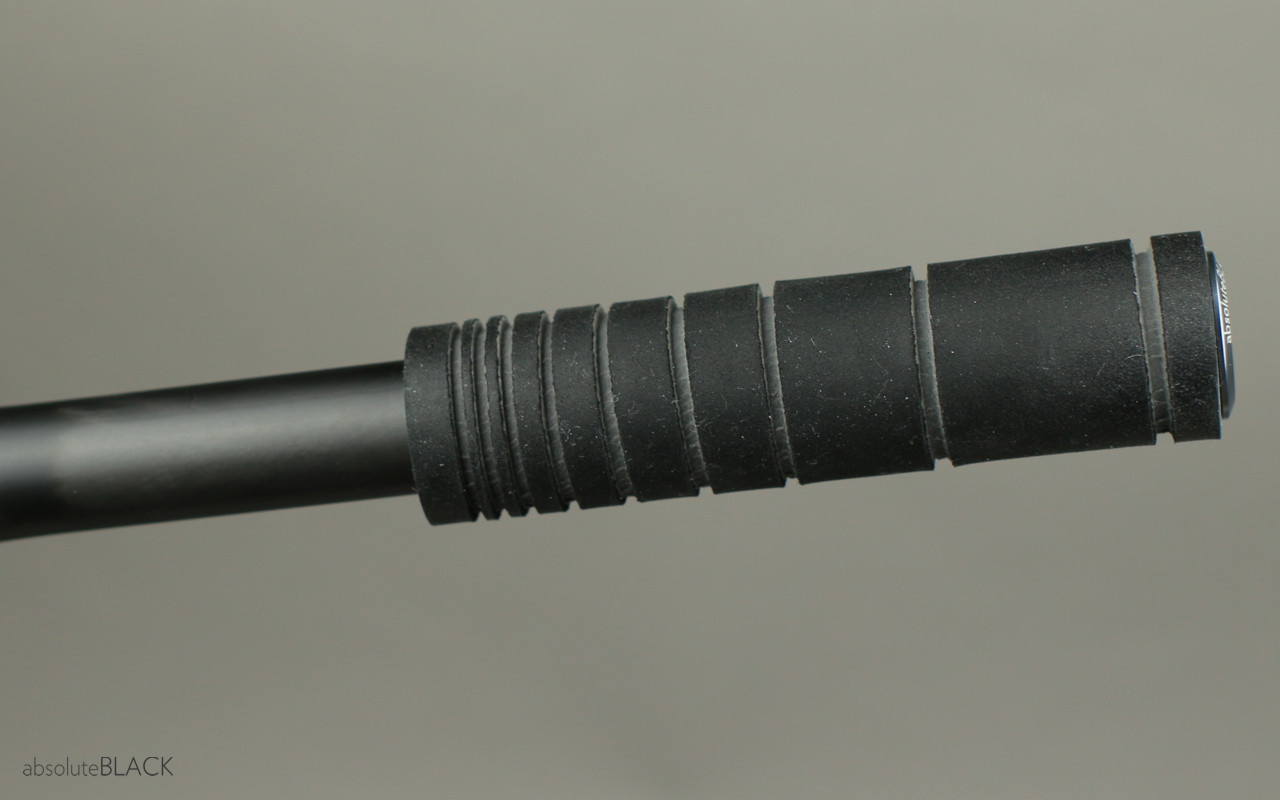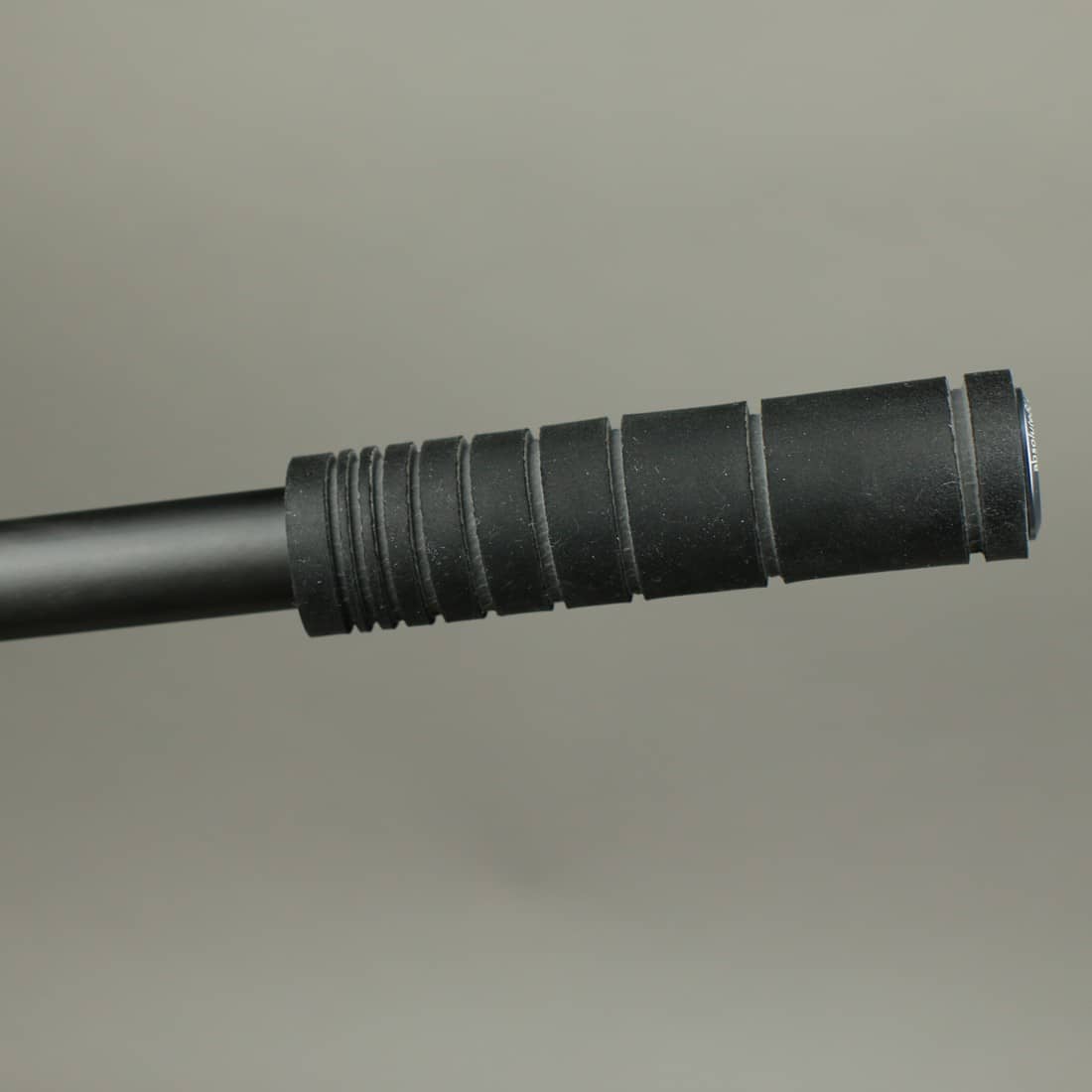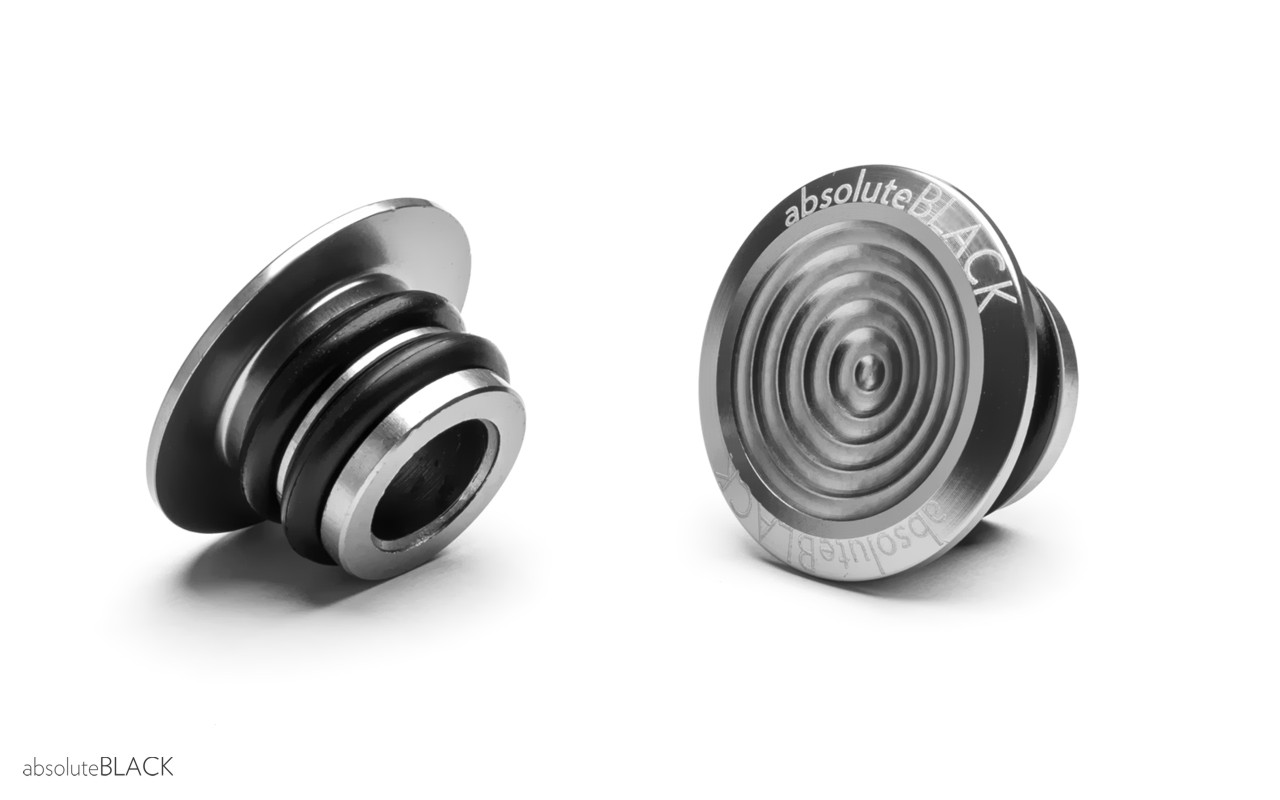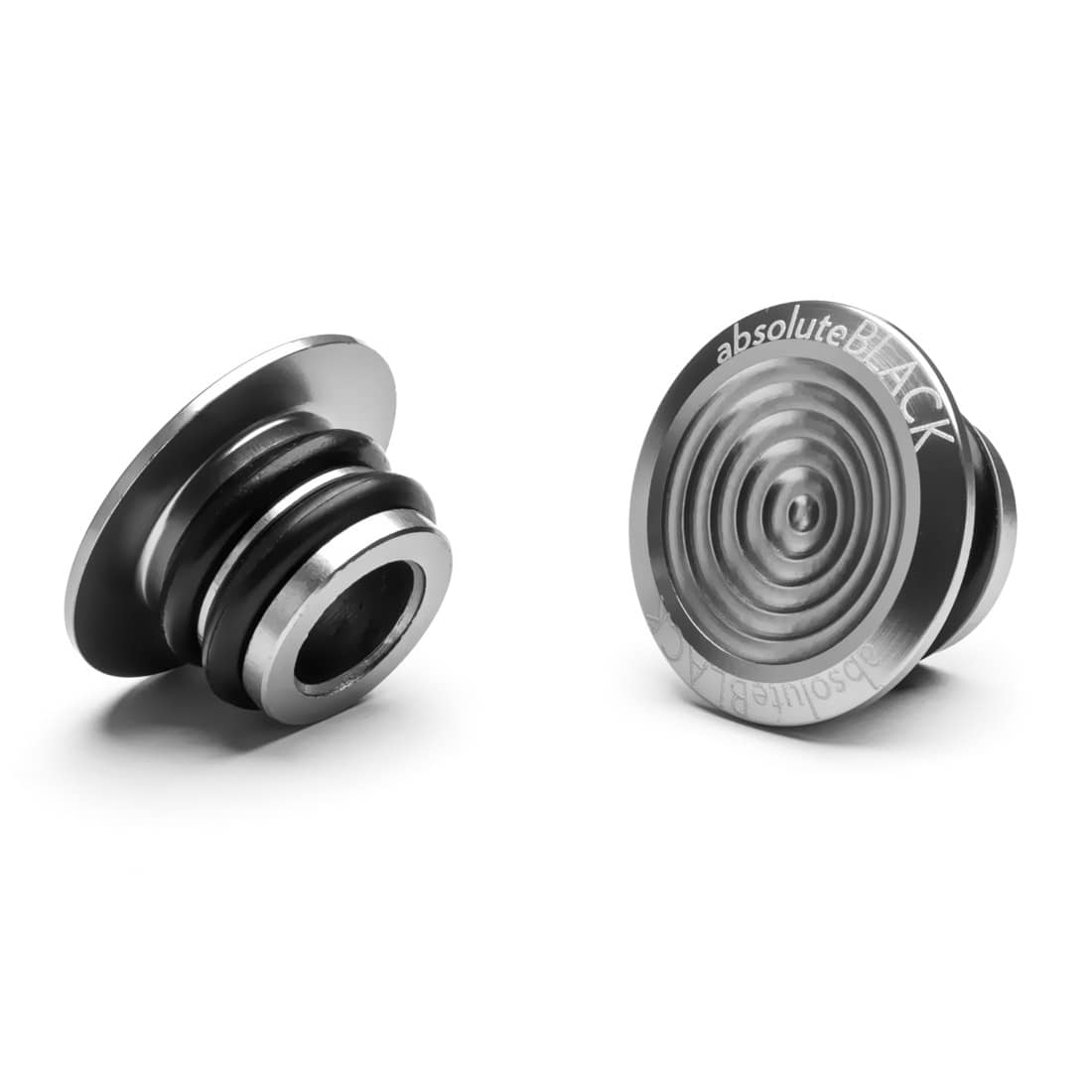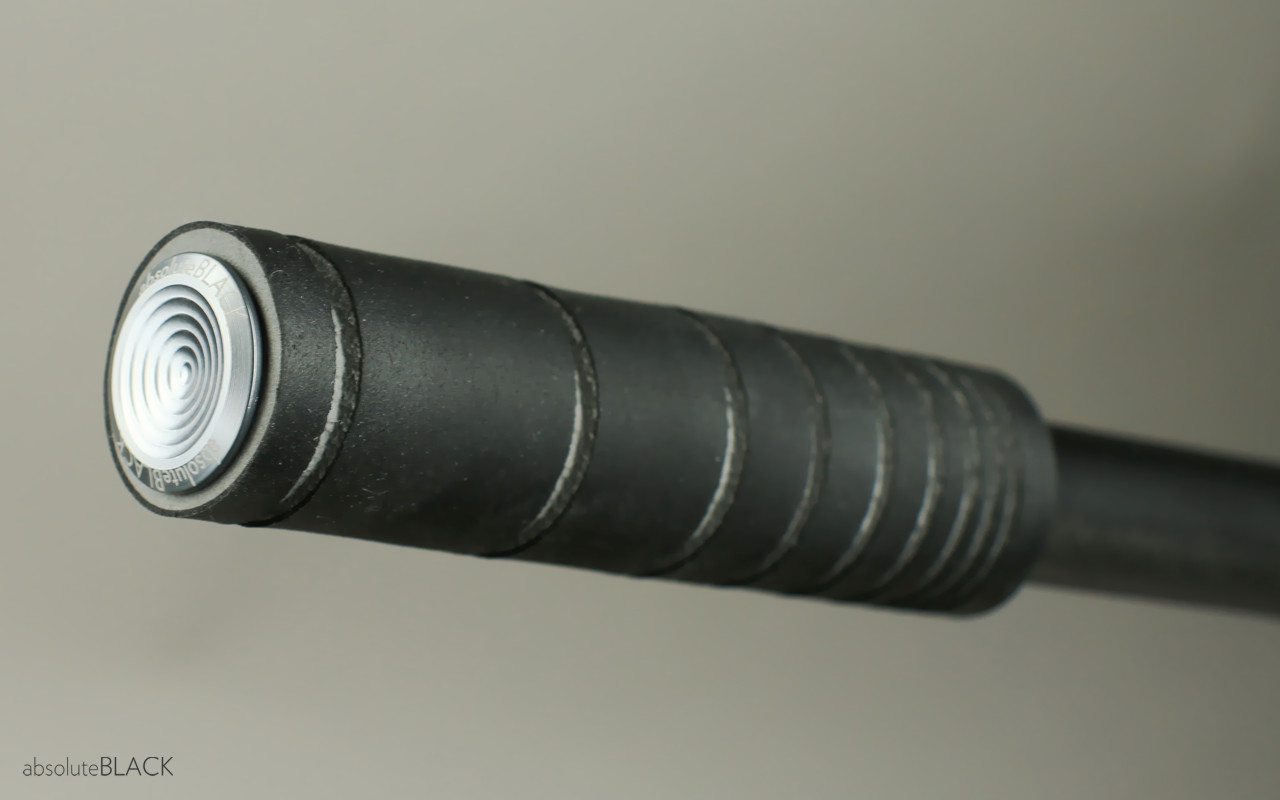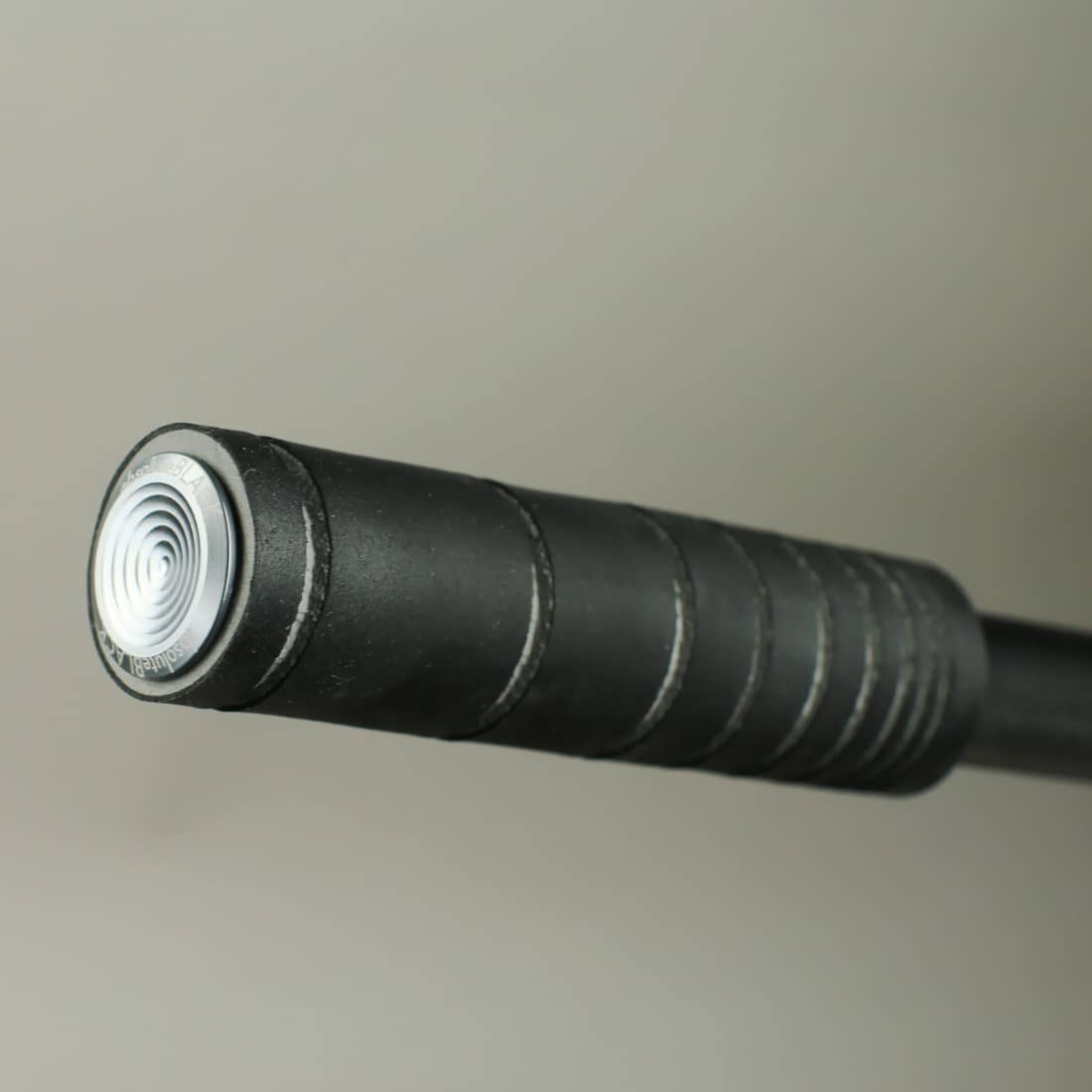 Premium Silicone Dual Density Enduro Grips
Availability
Don't wait, order now.
Thanks for your rating.

Do you like this product? Share it with your friends!
absoluteBLACK Premium Dual density, Dual Color Silicone grips incorporate a special grooved structure that greatly enhance grip level and comfort in difficult conditions even when riding with no gloves. When mounted on the handlebar they are 33mm in diameter which makes them a lot more comfortable compared to "plastic-insert/thin rubber lock-on grips" or thin silicone/foam grips. Grips come with special aluminium bar end plugs, that not only look better, but also last a lot longer than plastic equivalents. Our special material will outlast any ordinary silicone grips. Made in EU.
Size (Mass +/-1g):

130mm long, 33mm diameter when mounted, 70g

Color

Dual color Black/Grey, Fluorescent Red, Lime Green, Fluorescent Blue

Bar plugs: Gun metal

Material

Grips: Dual density 100% Silicone

Bar plugs: cnc machined 7075 Txxx Aluminum.

Compatibility

All Carbon and Aluminium handlebars.

Box contains:

2x silicone grips, 2x aluminium bar plugs, 4x additional oring-s for the bar plugs
Wear resistance

Our special silicone material is much denser than any other offered on the market, hence the wear rate is much smaller. Typically, other regular 32/33mm diameter silicone grips weight about 52g and are known to wear out quickly. Our 33mm diameter grips weigh 70g. That simply means they will outlast any other "silicone grips" you've used before which ultimately becomes more economical to your wallet. Our dual density material also offers extraordinary hand comfort.
How to install absoluteBLACK silicone grips:

1 - Wet handlebar & grips with water with addition of dish washing liquid

2 - Apply a drop of dish washing liquid to handlebar & inside of the grip and spread it evenly.

3 - Gently slide & "screw" the grip on to the handlebar. Screwing motion greatly helps to position the grip correctly.

4- Let grips dry for 1-2 hours before first use. If they still rotate, let them dry for additional few hours.

5- Install Bar plugs by pressing them into handlebar. If bar plug is loose in the handlebar, then remove the original o-rings and replace them with thicker ones (that are provided in the box).





Designed in UK. Manufactured in Italy & Poland (EU).
Share your Oval chainring photos with us on Instagram: #OvalThis #absoluteBLACK #OVALREVOLUTION