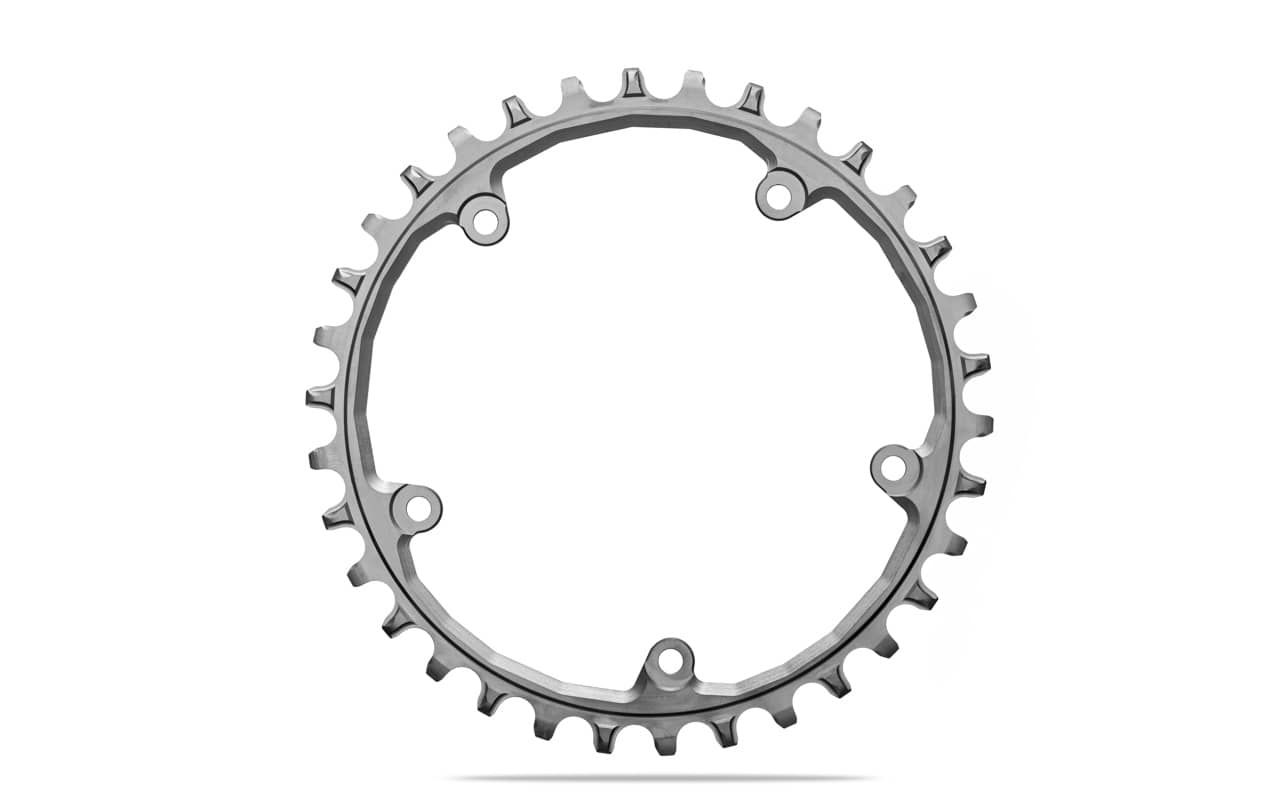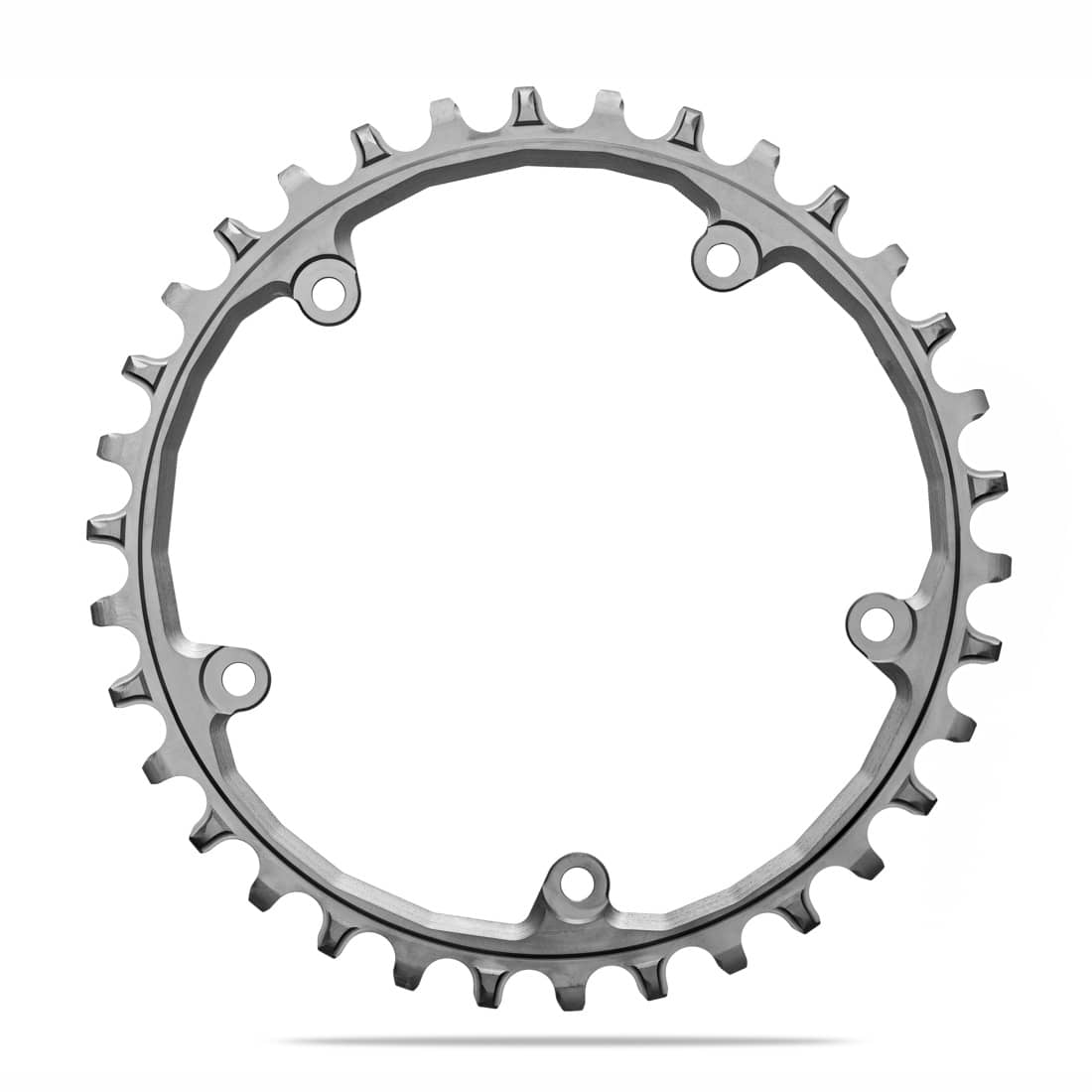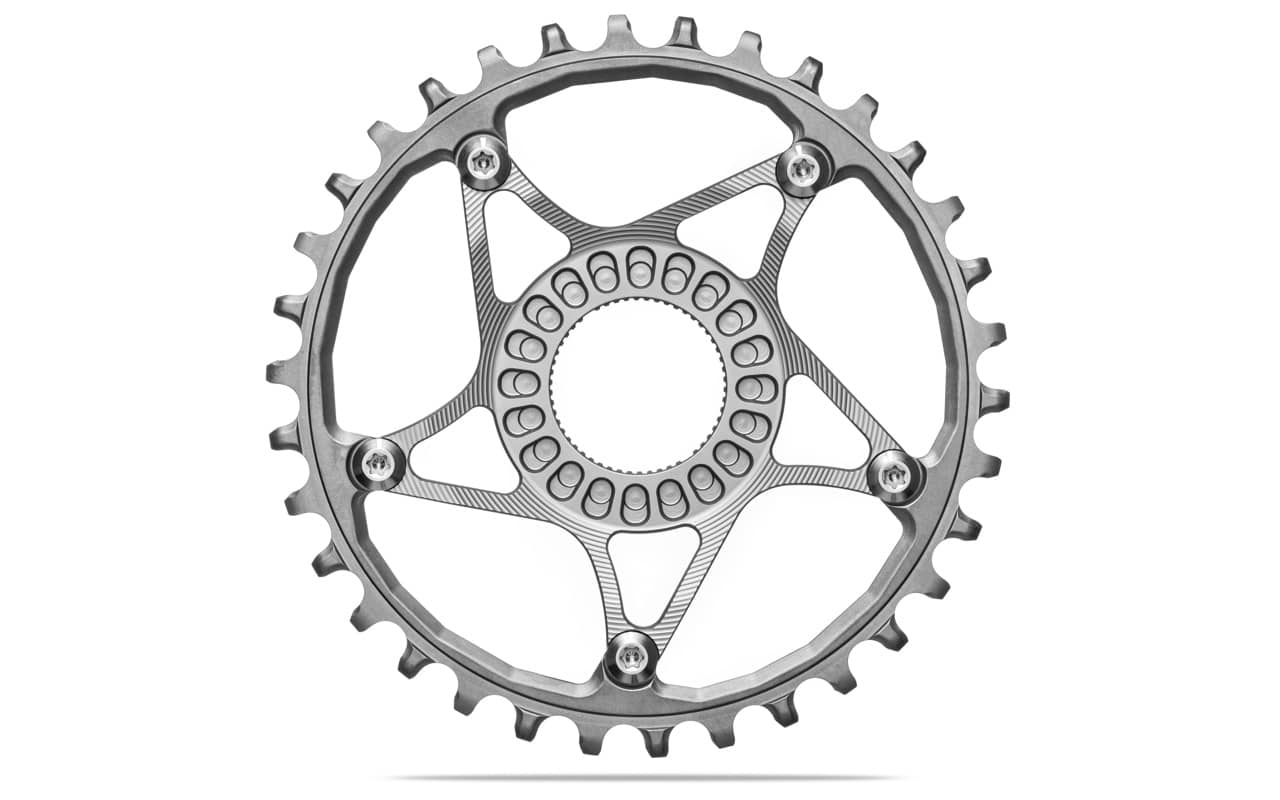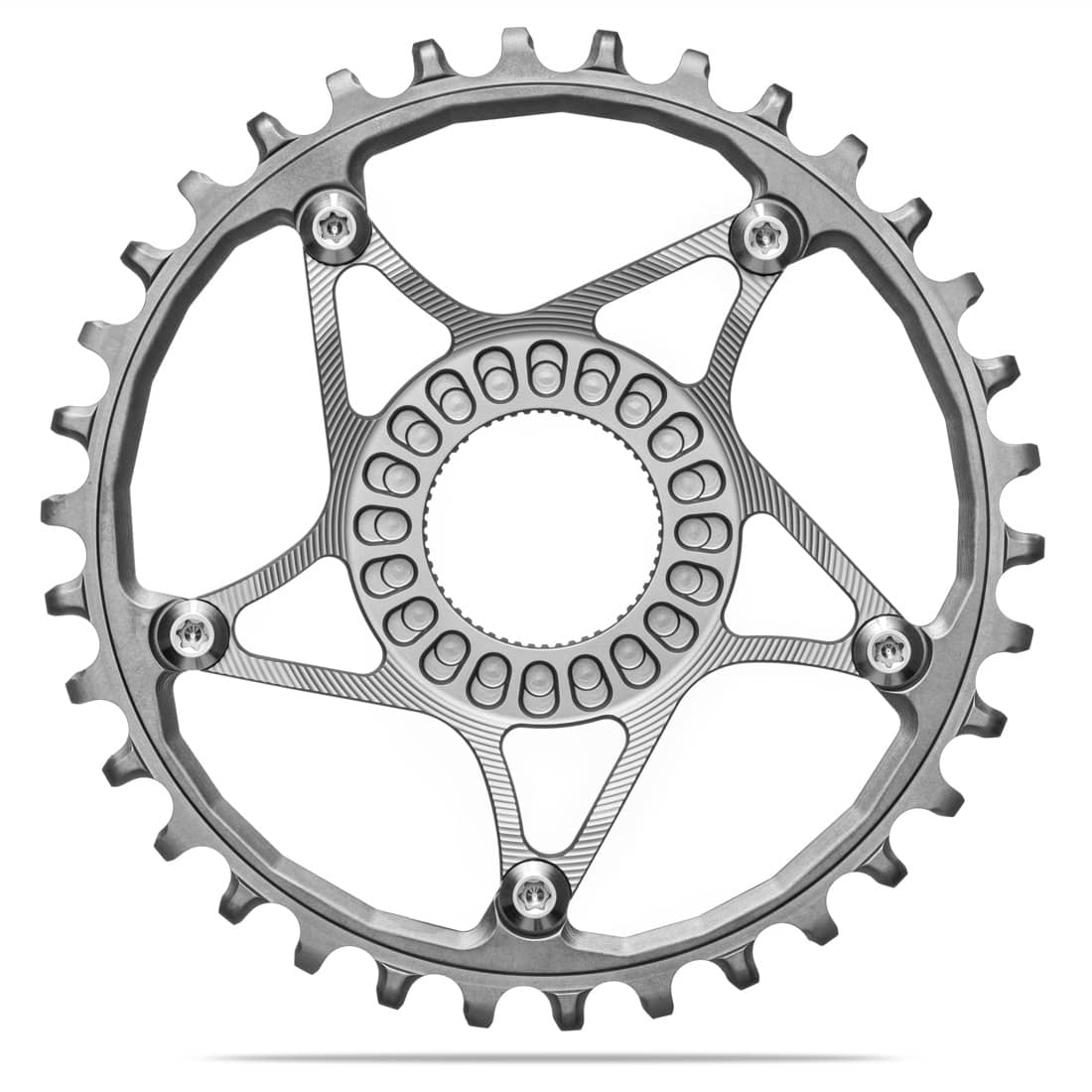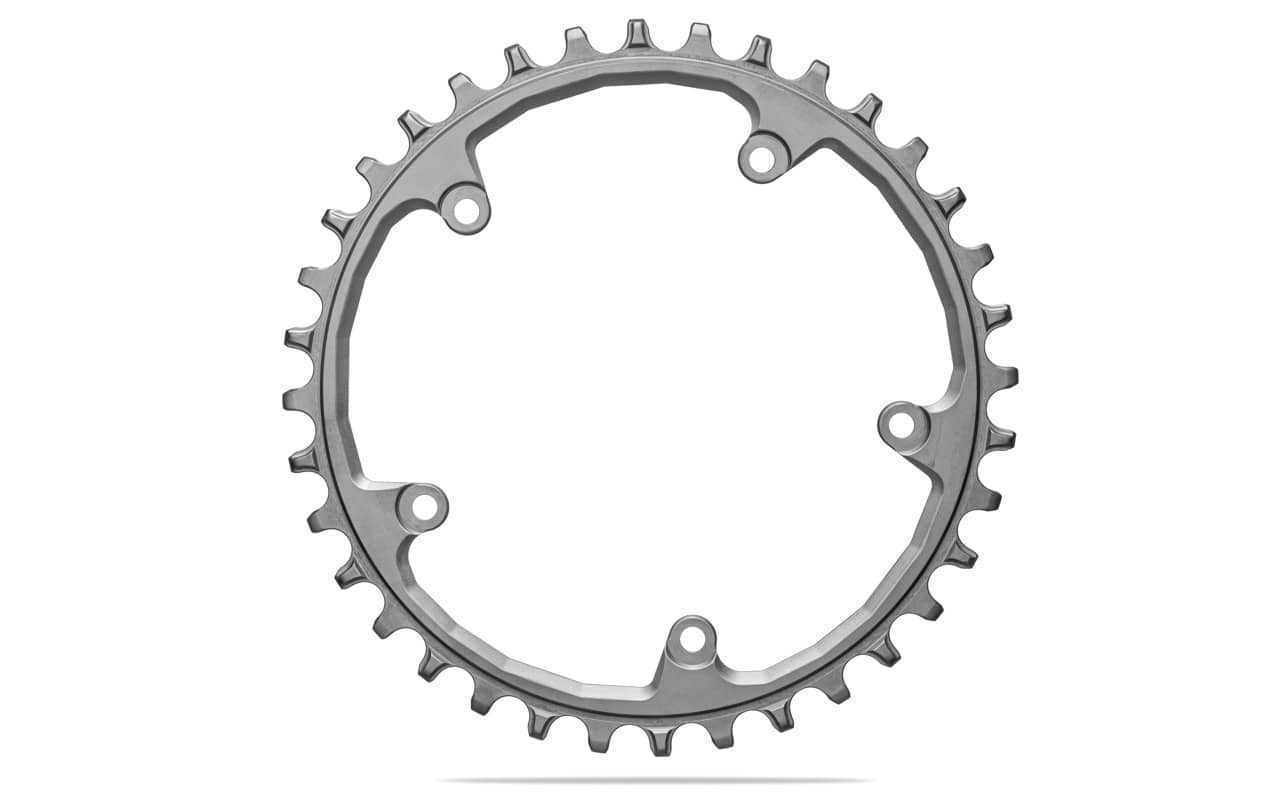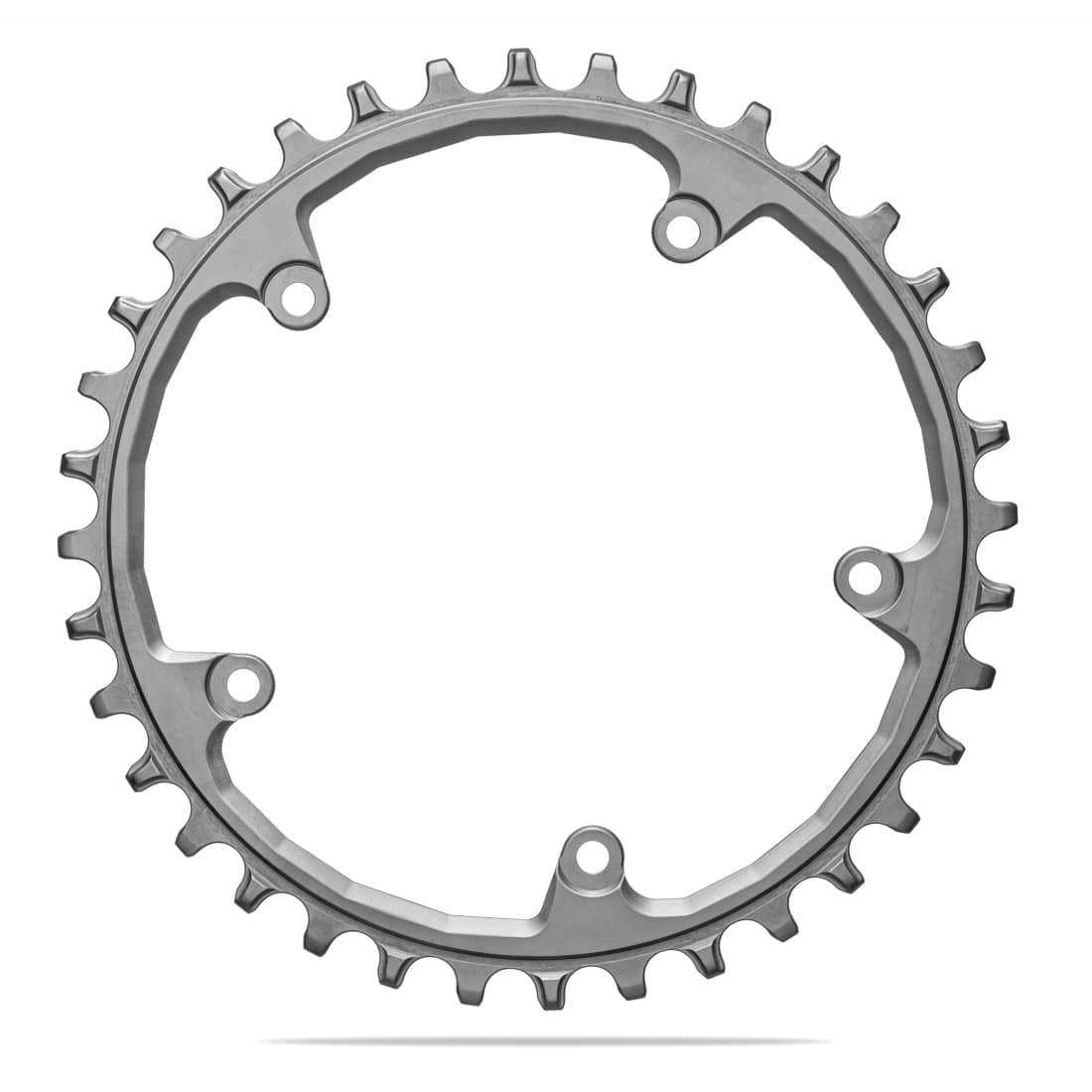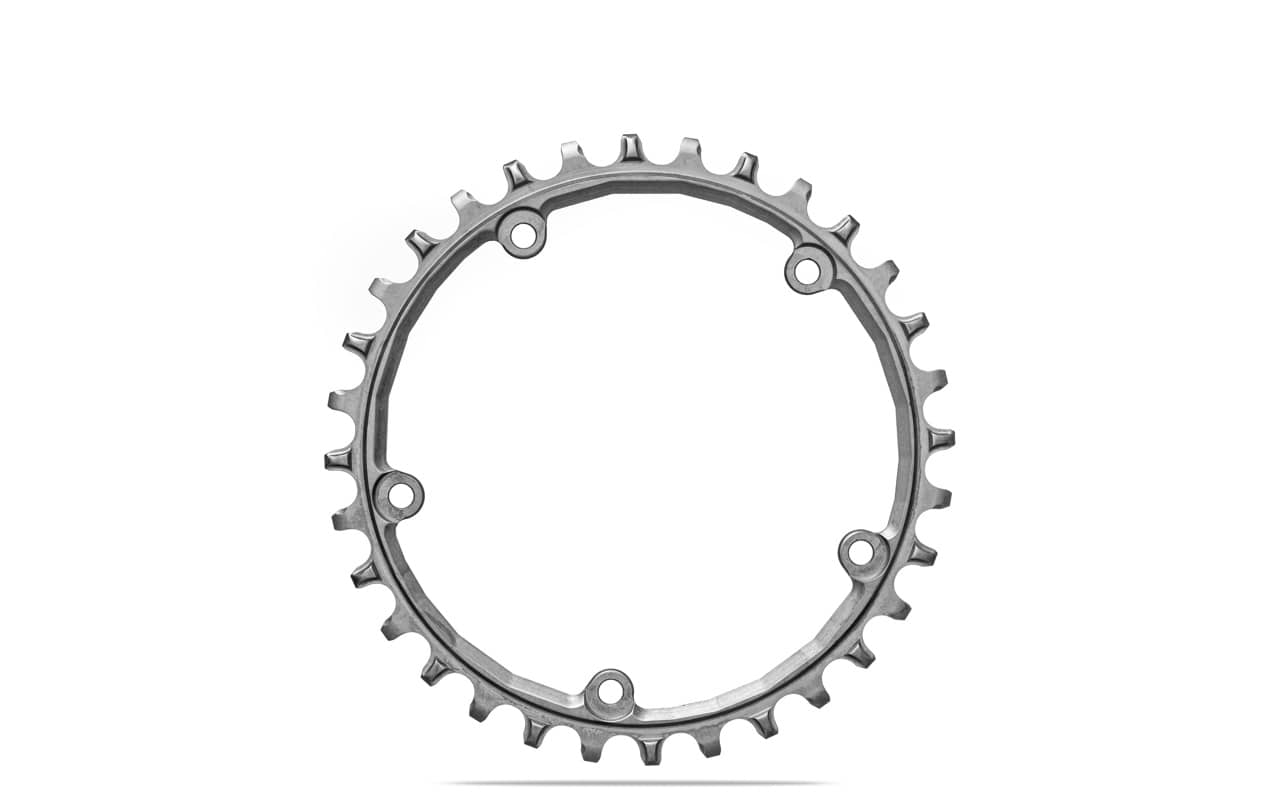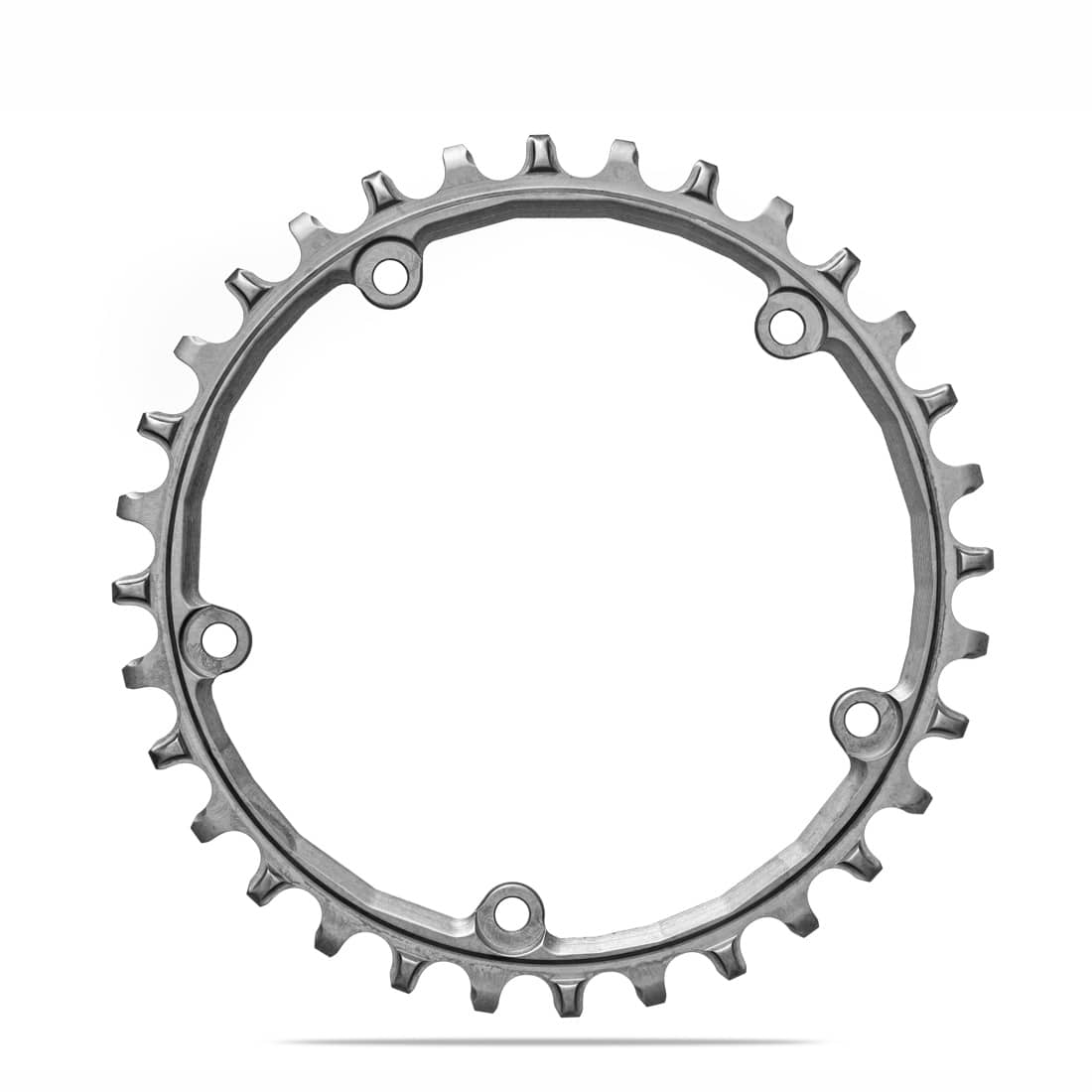 Super Steel E-Bike Chainring for 11 / 12spd chains
Availability
You also need to order spider.
Thanks for your rating.

Do you like this product? Share it with your friends!
The Ultimate, most durable, E-bike specific Super Steel chainring for 11-12spd chains. It is a well-known fact, that high power e-bike motors tend to wear out the drivetrain in a very short time. The accelerated wear always starts from the chainring. This is why we have developed "Super Steel" chainring that can potentially save you 2-3 expensive cassette replacements, thanks to its incredible durability. What we mean by "Super Steel" is premium steel, that has been cnc milled, not stamped, then heat treated and lastly, put through multiple highly specialized nitriding and carburizing surface treatments to achieve micro hardness of an impressive 1300HV. All this results in a chainring that is over 4 times harder than a standard, stamped steel OEM chainring. Compatible only with absoluteBLACK e-bike spiders. Spider sold separately.
Why you need a Super Steel chainring for e-bike
The drivetrain of an e-bike is subject to increased stress and torque as compared to conventional bicycles, as a result of the electric motor. This increased stress causes accelerated wear on all drivetrain components and especially the chainring.
All OE (original equipment) chainrings which are currently supplied with e-bikes, are made of mild steel, which is softer than steel used in chains. Because of the softness of this material, the teeth of the chainrings get worn by the chain and deform quickly, which in turn increases the wear rate of the chain and ultimately the cassette. In a way it is a 'symbiotic system' where each component has an impact on the rest of the components. As chainring specialists, we know that increasing the hardness of the chainring can significantly reduce the rate of wear of the entire drivetrain. This is why we have created our e-bike specific, extremely hard wearing Super Steel chainrings!
How to choose the correct e-bike chainring assembly :
1. Choose your chainring spider – Depending on the mid-engine your e-bike uses, first choose the correct mounting interface (Shimano, Specialized, etc.) then, if required, choose the correct offset (Boost 53/52.5mm or non-Boost 50mm). Lastly, choose the colour of the spider and add it to the cart.
2. Choose Super Steel chainring's tooth profile and size – Depending on the chain that your e-bike uses, choose between 11/12 speed or Shimano 12 speed HG+ versions. Lastly, choose the size of the chainring and add it to the cart
| | |
| --- | --- |
| Size (Mass +/-1g): | 32T (58g), 34T (69g), 36T (79g), 38T(82g) |
| Color | Titanium |
| Compatibility | 11/12 speed chains. Not compatible with Shimano HG+ and Sram Flat Top chain. Compatible only with absoluteBLACK e-bike spiders. |
| Material | Premium Steel with specialized treatments to provide extremely high hardness |
Oxidation of Super Steel Ring

Due to the material and manufacturing processes used, surface oxidization (rust) may sporadically occur on the teeth of the chainring. It does not have any effect on the structural integrity or the performance of the chainring and can be easily rubbed off. As a preventative measure, we recommend spraying the steel part of the chainring with a silicone spray or rub with chain oil from time to time.
How to mount absoluteBLACK Super Steel chainring to a spider

For assembly instructions please look at individual spider pages.
Designed in UK. Manufactured in EU.
Share your Oval chainring photos with us on Instagram: #OvalThis #absoluteBLACK #OVALREVOLUTION